Founded in 2002 Built Heritage News is published by Catherine Nasmith Architect to provide information and communication for those interested in our built heritage, past and future.
Successes
As well as being a news service, Built Heritage News has been valuable as an advocacy/community organizing tool, particularly during efforts to strengthen the Ontario Heritage Act. Our stories have influenced the outcomes of several buildings at risk. Features such as Does Anybody Know have assisted researchers in locating information. Event notices have greatly improved attendance at many heritage events. Our features are often picked up by conventional media, thereby increasing the level of coverage of heritage news.
Awards
Built Heritage News has been honoured by both Heritage Canada (2006 Heritage Canada Journalism Prize) and Heritage Toronto (2003 Certificate of Commendation) for its work.
Publication Schedule
It is published every two weeks and distributed by email to subscribers.
Bio: Catherine Nasmith Architect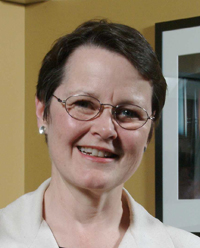 Catherine Nasmith Architect has offices in Kensington Market in Toronto and the former general store and post office in Windermere, specializing in heritage research and restoration, custom residences, urban design and heritage conservation district planning. http://www.cnarchitect.ca
Current projects include alterations to the Alton Mill, a 19th century stone Mill being converted as an arts centre for Seaton Group, Heritage Conservation District guidelines for the Harbord Village, the Annex and The Riverdale area of Toronto, work with the Rosedale Summerhill BIA on improvements to a shopping district along Yonge Street, as well as several residential projects.
She is currently President of the Toronto Architectural Conservancy (TAC), Past President of Ontario Architectural Conservancy, (ACO) as well as serving on the Muskoka Lakes Branch of the ACO. She is a past chair of the Toronto Preservation Board. She was involved in founding the Doors Open program in Toronto, the first in Canada.
In 2005 the Ontario Association of Architects awarded her the Order of da Vinci Medal for service to the community and the profession. She is also a recipient of the Queen's Golden and Diamond Jubillee Medals for her work on behalf of Ontario's heritage. She is a Jane Jacobs prize winner.