Issue No. 188 | December 20, 2011
Feature Stories
Toronto Rail Museum and Machine Shop
Toronto's HCD Policies and Procedures
Review: An Old Story in a Historic Place
Talking Bout my Generation: II
Events
Annual Christmas Party at the Canadian Air & Space Museum
December 14, 2011
+ read
---
Book Launch
December 18, 2011
+ read
---
7th Annual Carleton University Heritage Symposium
20 December 2011
+ read
---
The War of 1812 and the Battle of York
Wednesday, February 8, 2012
+ read
---
Advertisements
Built Heritage News Sponsors
1. Committee OKs Study on Briarcliffe Heritage Potential
Neco Cockburn, Ottawa Citizen
OTTAWA Councils planning committee has approved a study to see if Briarcliffe warrants designation as a heritage conservation district.

Located in Rothwell Heights on Ottawas east side, Briarcliffe consists of two streets, Briarcliffe Drive and Kindle Court, and a park. It is a rare, intact example of mid-century Modern architecture and planning featuring houses designed by a number of significant Modern architects, says a city staff report.
http://www.ottawacitizen.com/Committee+study+Briarcliffe+heritage+potential/5812488/story.html#ixzz1fhQoOT8u

---
2. Winnipeg: City renews leases on two heritage buildings
West End Dumplings (blog) - Christian Cassidy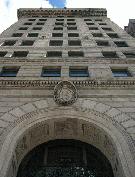 Winnipeg's Hamilton Building
The City of Winnipeg is renewing long-term lease agreements on two of signature heritage buildings on Main Street.

The Bank of Hamilton Building (1918):
The city has recommended entering into a new 25 year lease with the Hamilton Building at 395 Main Street. The deal is for 66,194 sq ft at a rate of $14.95 per. The city has leased the building since 1991.

Confederation Life Building (1912):
The other deal is for 69,343 sq ft in the Confederation Life Building at 457 Main Street. The city has been leasing space there since 1998.

For more details about the buildings and the lease agreements, see West End Dumplings
http://westenddumplings.blogspot.com/2011/12/heritage-notes-mostyn-place-to.html
---
3. Lighthouse Preservation
Laurence Grant
The ACO St. Thomas Elgin discussed the pressing need to nominate lighthouses for preservation at its Dec. 6 meeting in Aylmer. The following is an abstract of the meeting.

The Heritage Lighthouse Protection Act is designed to protect and maintain Canadas lighthouses through a heritage designation process that provides safeguards for the structures cultural integrity and ensures future public access to them.

The process is divided into two parts: a petition for designation and, in the case of properties deemed surplus to the needs of the federal government, a means of transferring ownership while safeguarding the lighthouses for the future.

The act invites members of the public to nominate lighthouses through a petition process. The window of opportunity opened on May 29th 2010 and closes on May 29th 2012. For lighthouses not deemed surplus the process is straightforward. A petition signed by 25 citizens initiates the preparation of a heritage study of the lighthouse and its referral to the Historic Sites and Monuments Board of Canada for their determination. For lighthouses that have been determined to be surplus to the needs of the federal government there is a second step.

Before such a property is designated arrangements must be made to remove it from the control of the federal government and turn it over to a municipality or group or individual that will agree to maintain the lighthouse and keep it accessible to the public. The deadline for this process is May 2015. It is important to note here that surplus lighthouses have to be petitioned for nomination before the second step, the negotiations to change ownership, can begin. So the deadline that must be kept in mind here is still May 29th 2012. It is also important to note that those who sign a petition are not expected to take responsibility for the light. The petition simply gets the ball rolling and provides a further three year period for negotiations between the federal government and a local entity. These agreements pertain only to the structure or structures themselves. The Coast Guard will continue to retain responsibility for the lights and navigational equipment.
What was apparently not anticipated by those who drew up the act to protect heritage lighthouses was the reaction of Fisheries and Oceans. When the act came into effect on May 29th 2010 the Department of Fisheries and Oceans announced that virtually all of its lighthouse structures were being declared surplus to its needs. 480 properties across the country including such iconic structures as Peggys Cove, Nova Scotia, and the Imperial tower at the tip of the Bruce Peninsula on Cove Island are on the surplus list.

To preserve the heritage of our lighthouses, we must act and organize petitions in order to initiate heritage studies of our lighthouses

Laurence Grant
Treasurer, ACO St. Thomas-Elgin

http://www.pc.gc.ca/progs/lhn-nhs/pp-hl/index.aspx





---
4. Toronto Rail Museum and Machine Shop
Toronto Railway Historical Association

John Street Roundhouse Machine Shop Compressor
The Toronto Railway Historical Association is a volunteer-based, charitable organization, established in 2001; its mandate, as directed by the City of Toronto, is the establishment of a meaningful Rail Museum at the Roundhouse Park. [Regrettably, once again the Rail Museum at this site is threatened]
The TRHA originally anticipated the use of display sites outside of the Roundhouse site in addition to the Machine Shop and Stalls: these additional sites are no longer available to the TRHA. At present, the TRHA occupies only three stalls which are used for the restoration of rolling stock. In 2008, the TRHA was involved in meetings with the City of Toronto and Toronto Hydro-Electric System Limited regarding Hydros Transformer Station project which was proposed for the Roundhouse site; Toronto Hydro indicated that the transformer station would be constructed entirely below grade and the Machine Shop made available to the City of Toronto for museum purposes.

In April 2011, Toronto Hydro submitted its Class Environmental Assessment for the Bremner Transformer Station: the Study Report indicated that Toronto Hydro had allocated space above-grade within the Machine Shop for their use. The TRHA has since been working to provide alternatives which would allow the TRHA to retain use of the Machine Shop: these alternatives would provide Toronto Hydro with additional space which would eliminate any requirement for the Machine Shop and maintain the transformer station below grade. Despite the efforts and cooperation of the TRHA and City of Toronto, Toronto Hydro recently confirmed that they have allocated the majority of space within the Machine Shop for their use: furthermore, any remaining space would only be available to the TRHA on a number of occasions throughout the year and at the discretion of Toronto Hydro.

The Machine Shop constitutes the only remaining space in the Roundhouse Park available for use by the TRHA and its volunteers. The loss of the Machine Shop utterly negates the viability of the Rail Museum and 10 years of planning and effort by the TRHA.
To date, TRHA volunteers have completed over 50,000 hours of work, including the restoration of rolling stock and associated rail buildings as well as the construction and operation of the miniature rail. To eliminate the implementation of the Rail Museum and jeopardize further development of the Roundhouse Park discounts the efforts of these volunteers and irreparably damages an incredibly significant heritage site.
The John Street Roundhouse is a National Historic Site, notable as the best surviving example of a Roundhouse in Canada; it constitutes the only remnant of the original railway lands from the industrial age in Toronto.

The TRHA is not proposing that Toronto Hydro abandon the project or the site. We provided them with a viable option months ago yet they continued their planning with no regard for the stated intentions of the TRHA and the City of Toronto and no appreciation of the heritage significance of the site.
We cannot lose this one opportunity to develop the Toronto Rail Museum and secure the reputation of the John Street Roundhouse as the premier railway site in Canada.
---
5. Toronto's HCD Policies and Procedures
Catherine Nasmith
When the City's near final draft of "Heritage Conservation Districts in Toronto, Procedures, Policies and Terms of Reference" was presented to the Toronto Preservation Board, staff were asked to meet with deputants to try to incorporate adjustments in time for the document to go forward to Planning and Growth Management in February. That has turned into a very busy and highly productive period for a number of people who turned to this task.

A series of intense, collaborative meetings of several heritage consultants resulted in a condensed list that sought fewer requirements and greater flexibility to adjust to varying conditions around the City. A strong overriding concern was that the proposed standards also placed unrealistic demands on City staff, hence severely limiting the number of Districts that could be processed - even with the communities shouldering much of the responsibility for research, production and their costs. Better recognition of the value of the work of volunteers and ways to support that with city resources was also a big theme of the discussions.

Meetings with City staff were collaborative and generally resulted in a better understanding of intent and proposals for revised language. Staff are now working to incorporate as appropriate. Watch this space for the next revision.

Richard Longley and Pamela Blais met with staff representing HCD Community Advisory Groups. The group of heritage consultants were Michael McLelland and Scott Weir of ERA, Catherine Nasmith, Wayne Morgan, Sharon Vattay of Goldsmith Borgal, Don Loucks of IBI, and lawyer George Rust-D'Eye, author of several Cabbagetown reports.
---
6. Review: An Old Story in a Historic Place
Catherine Nasmith
Don't let fear of the cold keep you from enjoying "The Story" at the Evergreen brickworks. Run, don't walk to get tickets for all your family, especially the younger members.
The Story, written by Martha Ross and staged by Theatre Columbus is a simplified, and fun telling of the nativity, staged in a way that owes much to pantomime. Evil King Herod, a bumbling Angel Gabriel, and a squabbling Mary and Joseph, philosopher shepherds and some not so wise men all meet at different places around the site to tell different parts of "The Story".
We found the play was greatly enhanced by the experience of being bundled up in the cold and moving through a very dark site in the heart of the City of Toronto. Angels lit by magic lights springing from the darkened bushes. Different parts are staged in-doors making very interesting use of the buildings. Half the fun for us was watching the children in the audience, up past their bedtimes, boldly responding to taunts from evil King Herod.
One never knows how fleeting such productions are, but I hope that this becomes a must do Toronto classic like the National Ballet's Nutcracker, Messiah or Scrooge. Don't count on that, Don't miss it. Runs to the 30th.
---
7. Globe and Mail: Year Begins and Ends with same Fire Story
Carys Mills
New details released in unsolved heritage-building arson
New details have emerged in the arson that destroyed the 122-year-old building at the corner of Yonge and Gould Streets.
The heritage building went up in flames in the early hours of Jan. 3, leaving it in ruins. Days after, police released grainy surveillance images – taken less than an hour before the blaze started – of someone near a laneway that went to the building's back entrance. The individual was named a person of interest by police and the six-alarm fire was ruled arson soon after by investigators.
---
8. Talking Bout my Generation: II
David Wencer
---
9. Toronto Star: Renting in the Toronto Flatiron Building
What it costs to rent in the iconic Flatiron
For Toronto companies looking for a unique address to call home, the triangular Flatiron building is available.
The new owner of the five-storey red-brick building will be opening up the heritage building to prospective tenants and brokers in January, before accepting offers in February.
"For me and my portfolio, it's a flagship building," said Clayton Smith, president of Commercial Realty Group, which bought the building for $15.29 million from Woodcliffe Landmark Properties. "Old buildings are fabulous but they need to be nurtured."
---
10. Winnipeg: St. Boniface's historic fire hall set to become youth hostel
The Lance (Canstar) - Arielle Godbout
Fire hall on track to becoming youth hostel
Entreprises Riel has been given the go-ahead by the city to explore the idea of transforming a historical St. Boniface fire hall into a youth hostel.

The city has asked Entreprises Riel an economic development agency for Winnipegs French districts to perform a feasibility study before it agrees to sell the building, said executive director Norm Gousseau.

The fire hall built in 1907 is located at 212 Dumoulin Rd., directly behind the old city hall building on Provencher Boulevard.

The city invited proposals for the development of the fire hall through an expression of interest in 2010.
Gousseau said a youth hostel would be a boon for the area.

He said the hostel would hopefully attract youth studying at the Canadian Museum for Human Rights, which hopes to draw as many as 20,000 young people each year with student programming.

Having some of those students stay in the area would provide a boost to St. Bonifaces economy, he said, as they would eat at local restaurants and shop at area stores.

We see this as a tool to increase the economic impact of the area," Gousseau said, adding Entreprises Riel would also like to see a hotel built on Provencher to serve museum visitors.

Oai Truong, chair of the Provencher BIZ, said the hostel is an exciting prospect for area businesses.

"Having close to 100 students staying in the area, eating at our restaurants and using the services available will make a positive contribution to the surrounding businesses," Truong said.

"More permanent residents living in the area and more tourists staying at hostels or boutique hotels on or near Provencher Blvd. are the key to the growth and vitality of Winnipeg's historic French Quarter."

While cautioning the plan is in its preliminary stages, Gousseau said the hostel would have as many as 100 beds.

Since it would likely be too expensive to bring the fire hall itself up code to allow people to sleep there, Gousseau said Entreprises Riel is looking at demolishing a 1960s addition to the building, and constructing new sleeping quarters.

He added the agency is working with partners including the Economic Development Council for Manitoba Bilingual Municipalities (CDEM), and French youth groups Le 100 noms and Conseil jeunesse provincial to explore creating not only a hostel, but a youth hub.

Gousseau said Entreprises Riel would ideally like to see the hostel operated as a co-operative, rather than a private enterprise.

"We think the ownership should remain in the community," he said.

The buildings heritage is also important, he said, adding a collection of fire hall memorabilia is currently stored in the building.

Gousseau said hed like to see some of those artifacts including a fire engine from 1920 become a permanent display at the hostel that would be open to the public, but again cautioned all plans are preliminary.

Gousseau said he believes the best way to preserve heritage buildings is to reuse them.

"It would be a shame to see (the fire hall) demolished, or underutilized."
---
11. Winnipeg's former airport terminal's giant murals find new homes !
West End Dumplings (blog) - Christian Cassidy
Old airport terminal's giant murals find new homes !
Great news on the airport art front. The Free Press is reporting that both of the 100' x 40' murals are off to new homes !

Northern Lights (1964) by former U of M prof John W. (Jack) Graham (1922 - 2007), has already been shipped off to Ottawa's Canada Aviation and Space Museum for permanent display.

Structural Relief in Fifteen Parts (1962) by Eli Bornstein (1922 - ) is off to the U of M. They have been negotiating for it since 2010.

That's now most of our old airport's original public art accounted for - except for the Solar Cone ?!

For a look back at the old airport, including the public art, all of the works from the old terminal.
---
12. Winnipeg's Uptown Theatre / Academy Lanes turns 80 !
West End Dumplings blog
Winnipeg's Uptown Theatre / Academy Lanes turns 80 !
It turns out that December 2011 is a milestone for more than one Winnipeg entertainment icon ! On December 24, 2011 the Uptown Theatre, now Academy Bowling Lanes, will celebrate 80 years !

Here is a look back at what was one of Winnipeg's most unique theatres !
---
13. Hamilton Spectator: Heritage Lighthouses
Mark McNeil
Local group wants to be keepers of the heritage lighthouse
A local citizens group wants to take over Hamiltons historic but crumbling Beach Canal Lighthouse from the federal government in an effort to save the 150-year-old building from further damage that could make it irreparable.

The move by the Beach Canal Lighthouse Group comes after the emergency and community services committee last week rejected a plan for the city to assume ownership of the vacant lighthouse and a keepers cottage beside it.

Hamilton staff researched whether federal and provincial funding would be available to help out with the anticipated $820,000 in refurbishment costs. But no funding sources could be found and city councillors do not believe the city should take on the project alone.

Councillor Chad Collins, who represents the Beach on council, says, Weve been supportive all along. I think Council has sent very positive messages that we will hopefully be a funding partner at some point in time in the future. But our dilemma is that we cant take ownership of the facility. We already have several heritage buildings that we have acquired or fallen into our laps over the years.

The city has been scrambling to deal with skyrocketing maintenance costs at the Auchmar estate at Fennell Avenue and West 5th Street and the former St. Marks Church on Bay Street South, as well as other city-owned heritage properties.

Warren Ford, a services divestiture officer with Fisheries and Oceans Canada, says more than 1,000 lighthouses have been declared surplus across Canada including the one at the Beach Canal. They are eligible under the new Heritage Lighthouse Protection Act to receive a heritage designation through Parks Canada and have their ownership passed on to groups that want to take care of them.

The legislation was spearheaded by former Senator Pat Carney, who had been pushing to get a lighthouse heritage bill through Parliament since 2000. The issue is a major one in her home province of B.C., where there are hundreds of lighthouses. The act finally came into force on May 29, 2010.

Under the rules, once heritage designation is obtained, an ownership applicant would then present a business plan to Fisheries and Oceans. Ford said it could take until 2015 for lighthouses to go through the full process before they are turned over to the new owners. Each case will be looked at individually.

Barbara Murray, past-president of the local lighthouse group, says members will be putting together an application for heritage designation and to take over ownership over the next several weeks.

Murray says a long-term goal would be to turn the lighthouse into a small museum that draws attention to how important it was to the citys history.

Hamilton wouldnt have developed if nobody could find the canal, Murray says. This was a lighthouse that guided people. For over 100 years, from 1858 on into 1961, this stone lighthouse was crucial. Everything used to come in by ship. They had to find that canal to be able to get into what we know of today as Hamilton Harbour. It is one of our original entries to the city.

Sandy Thompson, who is active with the lighthouse group, says it is an important icon from the citys past that needs to be preserved. We have to do something. It is eroding as every day goes by. The cottage roof is damaged. We are worried if we let too much time go by, the lighthouse will be destroyed by neglect.
---
14. Raise The Hammer: Series on building stone
Gerard V. Middleton
Use of stone in Hamilton buildings
SERIES ON BUILDING STONE IN HAMILTON AND SOUTHERN ONTARIO BY GERARD V. MIDDLETON


Imported Stone in Hamilton Buildings
http://raisethehammer.org/article/1509/imported_stone_in_hamilton_buildings

Though Hamilton had its own sources of stone in the nineteenth century, some stone was imported, at first by ship and later by rail. Local stone was difficult to carve, and not always suitable to changes in architectural style. Published December 11, 2011.


Use of Fieldstone in Southern Ontario Buildings
http://raisethehammer.org/article/1491/use_of_fieldstone_in_southern_ontario_buildings

Stone collected from fields during land clearance was extensively used for building in Southern Ontario, but mainly in the region along the Grand River, settled by immigrants from Scotland and Germany. Published November 01, 2011.


Hamilton Stone Masons and Quarry Men
http://raisethehammer.org/article/1448/hamilton_stone_masons_and_quarry_men

The 19th century men who worked with stone described themselves as builders, quarry men, stone cutters, and either masons or stone masons. Published August 31, 2011.


Hamilton Building Stone, Part 2: Eramosa Dolomite
http://raisethehammer.org/article/1441/hamilton_building_stone_part_2:_eramosa_dolomite

Quarries in the Eramosa dolomite were the preferred local source of stone for major buildings in Hamilton in the 1870s and 1880s. Published August 23, 2011 in.


Hamilton Building Stone
http://raisethehammer.org/article/1438/hamilton_building_stone

Most early stone buildings in Hamilton were constructed from two local stones: a sandstone quarried at the base of the escarpment, and a dolomite quarried on the Mountain. This article gives the geological background, describes the two stones, and the his Published August 18, 2011.
---
15. Hydro history powers Manitoba museum
Winnipeg Free Press
Hydro history powers museum
Not all Winnipeggers may be familiar with the Manitoba Electrical Museum, which celebrates its 10th anniversary this month. But most would recognize the bright yellow, 15-foot-long solid steel hydraulic turbine runner that stands in front of the museum.

The giant propeller on Harrow Street south of Taylor Avenue is easily visible from Stafford Street. It started its life in 1923, spinning at 90 revolutions per minute at the Great Falls Generating Station on the Winnipeg River for 66 years. After a career in which the 28,000-horsepower blades generated 7.5 billion kilowatts of power, Manitoba Hydro replaced it and moved it to its current location, where it serves the slightly less stressful job of being a landmark.

"It's a great landmark. It just beckons you right into the museum," said Jenett Richter, the museum's administrator.

"You get a piece of history before you even enter the building."

The building the museum calls home was built in 1931 to supply electricity to southern Winnipeg from the brand-new Seven Sisters Generating Station on the Winnipeg River. It was originally known as the Fort Garry Station, then the Harrow Street Terminal Station, and was staffed 24 hours a day.

Today, the building is still a fully functioning operating station, as well as a museum.

As you enter, the front lobby has working control panels behind glass that still provide power to southern Winnipeg. The station is computer-operated by a system control centre in Fort Garry and is heated and cooled by geothermal power.

The endearing little museum, which was busy Saturday, is mostly run by volunteers who are retired Manitoba Hydro workers. The employees "love sharing the story and welcoming people, and telling them all about the museum," Richter said.

Among the educational display highlights are a replica of one of Winnipeg's 1909 streetcars, an 1879 Edison direct-current bipole dynamo, which is believed to be the oldest piece of electrical equipment in Manitoba, and a mock-up of a 1940s-era kitchen. Also on display is Alex Trician, a 12-foot-tall friendly robot made from more than 50 household appliances.

"It's a great way to come out, learn a lot about your province... and get an understanding of the story of how electricity is produced in our province," Richter said.

"These guys are amazing," said Ida Lang, a teacher from Daniel McIntyre Collegiate who was visiting the museum. "This is one of my favourite places. There's just so much to see." She brings her special-needs students to the museum for field trips.

"I want to bring my mom. She's 86!"
---
16. Explore the Loop: An interactive website
WTTW Chicago
Explore the Loop
In an area barely ten square blocks, Geoffrey Baer traces the history of the skyscraper in the city where it was born.

What makes a city, a city? Is it the buildings? The people? Is it what happened here 100 years ago or what is happening right now?

To find out, we invite you to join us in an urban adventure with WTTW host, writer, and producer Geoffrey Baers new multimedia tour through Chicagos downtown Loop. Explore this site. Listen to the audio stories of the everyday people who inhabit the Loop. Take the tour yourself, with our audio download. Watch the show wherever you are.

We know youll find one answer for sure. Chicagos Loop is one of the great American city spaces. Discover its history, architecture, excitement and most of all, stories.
---
17. Reserections
forwarded by Scott Weir
ResErections, Inc. specializes in documenting, marketing and disassembling architecturally unique and historical homes that can be moved to sites where the costly investment in renovation results in the creation of new real estate wealth.
Editor's Note:Lots of issues, and it would seem lots of money in this business.
---
18. Toronto Museums.....Across the Board Budget Cuts?
Catherine Nasmith
Yesterday I bumped into Councillor Mihevic as I was going to a meeting at City Hall. he pointed out was that even though the four City of Toront museums weren't shut as proposed, that the budget had not been re-instated to permit their operation. That is a defacto cut in the budget of all museums.
He said that he needed continued support from the heritage community to protect Toronto's museums.
That's all I know now....can anyone offer more information to readers, what museums are doing to cope with a defactor budget cut? Possible appeals?
---