Issue No. 190 | January 25, 2012
Feature Stories
Demolition at 45 Charles St. West, Fairfield Dubois
New Proposal for 21 Avenue Road still Rude
Urban Toronto: Rezoning application-71-95 King Street West
Events
Unbuilt Toronto 2
Monday, January 30, 2012
+ read
---
British Design 1948
Sat 31 March 2012
+ read
---
Monuments of the Cuban Revolution Restored
January 19, 2011
+ read
---
OHT launches Heritage Week at Parliament and Front
From Feb 17, noon
+ read
---
Come up To My Room
January 26-9
+ read
---
Darryl Withrow at Sharon Temple
Wednesday, February 8, 2012
+ read
---
Canadian Premiere of Unfinished Spaces
January 26-9
+ read
---
Advertisements
Built Heritage News Sponsors
1. Demolition at 45 Charles St. West, Fairfield Dubois
Forwarded by Leslie Fairfield

Going down for condo, architect watches demolition
Macy Dubois' fine building is no more. Disappearing for another condo tower.
To download video file click here:
Watch on You Tube:
---
2. New Proposal for 21 Avenue Road still Rude
Catherine Nasmith

Existing View of the LAO from Queen Street with Existing Towers
As readers will be aware, BHN has been following proposals for 21 Avenue Road very closely. This property was the subject of a valiant but lost battle at the OMB last year, led by the Speaker of the Legislature and ACO, to try to have the height of the proposed development reduced to avoid further intrusion into the views of the Ontario Legislative Assembly Buildings.

In accordance with advice from Herb Stovel in a Heritage Impact Assessment prepared for the City of Toronto, ACO asked for protection for all the silhouette as seen from Queen and University. The Speaker's position was to at least prevent further damage by building no taller than the existing intruders, the Four Season's Hotel and the Renaissance Plaza at Avenue Road and Bloor St. West.

It's a long and tangled story of municipal planning amnesia (this view was protected prior to amalgamation), and abstention from the discussion by the Provincial premier and cabinet. The failure at both levels of government to establish protection left the OMB with little choice but to accept the previous proposal for two towers, one at 127m, the second at 133m.

The existing Four Season's Hotel is 99m. At that height it appears to be the same height as the central block of the Legislative Assembly Building, (LAO) compromising that view, but stopping just short of overpowering. Buildings any taller will dominate the carefully composed processional view up University Avenue, giving the proverbial finger to Ontario's democratic symbols. Rude….but not illegal. At least not yet.
The property has since been sold to Camrost-Felcorp who are pursuing a different approach to the project. Their plan is to renovate the existing tower, and build two additional buildings on the site. Retaining the existing tower is a win for everyone, saving the developer a two-year demolition process, and avoiding a rather massive landfill challenge. Just east of the current hotel building, a stepped building of 7-10 stories, and a second tower to the south at 120 m, 13m shorter than the previously approved building. Much is being made of this reduction in height, but it will nonetheless dominate the silhouette of the Legislative Assembly.

Because this is a new design and approach, the developer is going through a rezoning and Official Plan Amendment, with the associated public process. Councillor Wong-Tam has convened several meetings with stakeholders to try to achieve the best possible design. The developers have been prepared to rearrange the density, but not to reduce it below the 16.8x coverage that was approved by the OMB for the previous project. As a bench-mark, most of Toronto's 60's downtown office developments are in the 12x range.

Wong-Tam has also been working with City Planning to re-instate protection for the Queen's Park vista. A public meeting was held in December on views protection, with City staff making the case for protecting only from College, and the Ontario Capital Precinct Working Group asking for protection from Queen Street and all points north to College. The meeting was overwhelmingly in favour of protecting the view of the silhouette from Queen St. W. and along the ceremonial approach to the LAO.

At last night's meeting for the first time Councillor Wong-Tam mentioned the possibility of introducing protection for the view from Queen St. and University Avenue. But whether the City, with its depleted resources in planning and heritage divisions, can get protection of any kind into place before this project goes to the OMB is an open question.

In the meantime, as an important civic gesture to future generations, we can ask Camrost-Felcorp not to further compromise Ontario's democratic symbols. You can leave a comment on the project on the Camrost Felcorp website. At the time of writing thet had not yet posted either views of the proposed second tower or views from University Avenue looking north.
---
3. Final service at St. Thomas Church in Lockport, Manitoba
Christian Cassidy - West End Dumplings

St. Thomas Anglican Church, Lockport Manitoba ca. 2010
On Sunday, January 15th 2011, the final church service was held at St. Thomas Anglican Church on River Road in Lockport, Manitoba.

Construction on the building began in 1905, though much of what can be seen today was added in 1930.

The building is not an historic site and will be sold off. The artifacts, including the windows, will be transferred to nearby St. Andrews Church, a National Historic Site.

For more:
http://westenddumplings.blogspot.com/2012/01/final-church-service-for-st-thomas-in.html
---
4. Willowbank - Julian Smith bi-weekly editorial
Julian Smith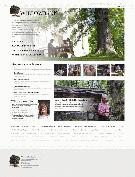 willowbank website homepage
Julian Smith Editorial, Musings about the State of the Heritage Conservation Field.

Welcome, reader. This is the first of a series of bi-weekly musings about the state of the heritage conservation field in Canada and internationally. These comments are written from a Willowbank perspective, although they are personal and subjective and without any formal approval from our Willowbank Board or anyone else. The idea for a series...Read more ' www.willowbank.ca
---
5. Blog TO: Fantastic Photo Montages of Sections of Yonge Street, circa 1950
Chris Bateman
What Yonge Street looked like in the 1950s
In the winter of 1950, as Yonge street was being torn up for Canada's first subway line, a photographer worked ahead of the moving construction site taking pictures of storefronts along the route. The pictures were presumably for surveying purposes but stitched together they provide a compelling snapshot of Yonge Street on a typical chilly day some 62 years ago.
Stored as jumbled images in the Spadina Records Centre and online in the Toronto Archives, the set was a puzzle to reassemble and, like a jigsaw, some pieces were missing while others don't seem to fit in anywhere at all.
The gaps between the pictures didn't always line up exactly as I would have hoped, but I've tried to preserve store signs and architecture over other things visible in the frame.
So let's take a tour starting on the west side of Yonge at Edward Street and head north to check out some vintage store fronts. Click the links above each image to see full size versions.
---
6. Blog TO: Toronto Can't Keep Up with Developers
Robyn Urback
A lesson in heritage neglect at Church & Wellesley
It wasn't a heritage site, but the request for designation had been signed and submitted. "An enormous gap in communication," says Councillor Kristyn Wong-Tam, is what allowed the demolition of 81 Wellesley Street East to move forward — this only a few days after we were all so gushy about the restoration efforts at the former home of the Big Bop at Queen & Bathurst.
The building — buildings, actually — housed the Wellspring Cancer Support Centre for nearly 20 years. The three-storey Odette House and two-storey coach house in back were sold this past September after Wellspring announced it couldn't bear the cost of the renovations needed to maintain the site. Originally listed for $3.25 million, the 19th century properties (or perhaps more importantly, the land) ending up selling for a reported $4.5 million.
As is typically the case when such changes of ownership occur, people in the community became concerned about what might happen to the roughly 100-year-old structures. They alerted Wong-Tam, who then submitted a request to city staff to have the site reviewed for heritage designation. That request was sent in on November 2.

Editor's Note:Yet another reason why citizens need to be more engaged in identifying heritage property in Toronto. Chronic understaffing combined lack of funding for heritage property owners, and a process that demands perfection when good might do, guarantees that Heritage Preservation in Toronto can never keep up....let alone get ahead. A colleague sent me the real estate listing for this one. It stated as one of the features, no heritage designation.
---
7. Globe and Mail: Regency Rebuild
Dave LeBlanc
An Ontario Farmhouse Reno: Folly or Fabulous?
It has been a difficult rebirth.

In fact, Shannon Kyles almost christened her relocation and rebuild of an 1830s Regency cottage Shannons Folly. But, on the second last evening of 2011, as I watched ice pellets hit 180-year-old 4 x 8 sash windows in the grand, high-ceilinged living room heated by a roaring Rumford fireplace and a forced-air geothermal system, folly was not a word that came to mind.

As I wrote in April 2010, the home was known as The Grove when it sat in Ancaster, Ontario. While it had been well-loved by its then-owner, Helen Vanner, it was ready to crumble when Ms. Kyles, an architecture professor at Hamiltons Mohawk College, was called in to assess its health. Despite walls that were soaked through and flaking floor joists, Ms. Kyles ended up striking a deal with Ms. Vanner to take away everything elseincluding 45-foot long beams, original floorboards and those gorgeous windowsif she could do it within a few weeks.
---
8. Inside Toronto: North York Council
Lisa Queen, forwarded by Geoff Kettel
Heritage plea for Macphail home gets lukewarm response
This house at the corner of Millwood Road and Donegall Drive was the home of Agnes Macphail when she lived in Leaside. Macphail was the first woman elected to Parliament in Canada when she was voted in as MP for Grey County in 1921. A bid was recently made to North York Community Council to have the home declared a heritage building.
East York history buffs hoping to have the former home of Agnes Macphail designated a heritage site are disappointed local councillors are indifferent to their campaign.
Lorna Krawchuk, chairperson of the Agnes Macphail Recognition Committee, Geoff Kettel, chairperson of the North York Community Preservation Panel and John Carter, vice-chairperson of the East York Foundation, were upset when councillors at the Jan. 10 meeting of North York Community Council simply received information about designating the home under the Ontario Heritage Act and listing it on Toronto's inventory of heritage properties rather than taking a positio
Editor's Note:How important does a person have to be to warrant recognition....Every woman reading this should be on the phone to a Toronto Councillor. And it would warrant designation for the unusual architecture too.....and then people complain that the former suburban municipalities have fewer designations....Whose fault is that? Look no further than the local Councillors.
---
9. Toronto Star: Heritage News this week in Toronto
Christopher Hume
Heritage is the way of the future
Even before Crate and Barrel opened its new CB2 store on Saturday, the American furniture retailer was being hailed as a local hero. By restoring the heritage building at the corner of Bathurst and Queen, the chain did the city a huge favour and brought the reclamation of this ratty intersection one giant step closer.
Although long hidden behind a coat of putrid purple paint, the late 19th-century structure turns out to be a modest but utterly appealing rediscovery. Despite having lost its finest architectural feature — a high mansard roof dominated by a north-facing cupola — it retains a sense of balance and scale that stand it in good stead all these years later.
Now comes word that the magnificent 1905 Bank of Commerce at 197 Yonge just north of Queen will also be cleaned up and brought back to life. This remarkable building, a genuine temple of commerce, has sat empty for 25-odd years, an embarrassment to the city. The price of restoration is steep — a 60-storey condo tower directly behind the impressive neo-classical heap, but the developer will also give land on Victoria St. to Massey Hall, which has seen better days but remains Toronto's finest concert venue.
On the other hand, Odette House, an exquisite late-1800s Second Empire residence at 81 Wellesley St. E. was quietly town down last week to make way for — what else? — a condo. Because the house wasn't listed or designated as a heritage site, which it obviously was, the city issued a demolition permit without a second thought. Indeed, the trees around the Wellesley property had more protection than the building itself.
Editor's Note:We are still waiting to see what happens to 205 Yonge Street, sold by the City of Toronto, but still sitting empty.....
---
10. Toronto Star: Lennox Rehab at Queen and Bathurst
Ashante Infantry
Furniture behemoth Crate & Barrel conquers the Big Bop spot
The frames are hung, the lamps are lit and the beds are made, all set for CB2's grand opening at Queen and Bathurst Sts. on Saturday.
It's the first international location for American retailer Crate & Barrel's hipper, budget-friendly sister store. And what better spot than the erstwhile home of the iconic Big Bop, the notorious music venue with the garish, peeling purple paint that ruled the corner for more than 20 years, until 2009, hosting jazz artists and raves, as well as at least one fatal shooting?
"The eclecticism of Queen Street West definitely just meshed perfectly with the brand," said Crate & Barrel Canada publicist Cathy Miller. "It really is the kind of neighbourhood that CB2 likes to live in — it's fun, funky, great food, great design."
The company's architects refurbished the exterior, restoring the brick and placing glass windows all around the ground floor façade. Inside, the small room settings are home to a patchwork of original fittings — tile and concrete flooring, wood staircase and iron and metal accents.
It's another swanky ugrade for the strip anchored on the east end at Portland St. by the recently opened Loblaws and Winners stores. The overhaul, which began with Starbucks in 2008, will continue with a new Royal Bank branch in a few months.
---
11. Urban Toronto: Rezoning application-71-95 King Street West
Forwarded by Heritage Toronto
King Street West properties in Danger?
Now comes word that a whole block of heritage is in danger - the block from the King Eddy to Church on the southside of King. Like Odette House, not designated either.
I contact Pam's office and she's looking at designation and isn't happy with the plans.
---
12. Guelph Mercury: The Loretto Convent gets a new life!
Susan Ratcliffe
Museum with a view
ACO Guelph Wellington is very excited at the impending opening of the new Guelph Civic Museum next month. In 2006, the Hamilton diocese applied for a demolition permit of the 1957 Loretto Convent on Catholic Hill. The nuns had long departed leaving the building empty and expensive to care for.

Guelph City Council of those years was NOT heritage friendly and it looked as if the building would be replaced by a memorial cairn, a pile of stones where once stood a proud piece of our heritage.

The community mobilized, ACO Guelph Wellington was formed, and the citizens of Guelph spoke up against the Grumpy Old Men. We saved the convent.

Now, as you can read in this article, a magnificent new museum in a stunning setting is set to open.

We are proud of ourselves.
---
13. CBC: New Historic Places in Canada
Ryan Wemiorz
Parks Canada designates new historic places
The federal government has named the city of Westmount, Que. one of Canada's "iconic neighbourhoods" for its architecture.
The tiny enclave west of downtown Montreal is one of four places Parks Canada has added to the list of historically significant sites in Canada.
Bragg Creek, Alta., is being noted for the founding of the first youth hostel in North America. The Cataraqui Cemetery in Kingston, Ont. — the final resting place of many prominent leaders such as Sir John A. MacDonald — is also receiving historic designation. Prince Edward Island, once known as Ile Saint-Jean, has been designated for the tragic deportation of Acadians in 1758.
"I am pleased that we are recognizing the special role these communities have played in Canada's history," Environment Minister Peter Kent said Tuesday in a media release.
---
14. Toronto Star: Wreck from 1812 Uncovered
Kenneth Kidd
War of 1812 fighting vessel HMS General Hunter came to rest in Southampton, Ont.
Wearing blue rubber gloves, Ken Cassavoy is carefully unfolding a threadbare flag on a boardroom table at the Bruce County Museum & Cultural Centre.
Though greatly faded, the red, white and blue of a British Red Ensign are clearly visible — a Union Jack in the top left-hand corner, surrounded by a sea of red.
This is the first time Cassavoy has unpacked the flag since he fetched it home on loan from Annapolis, Md., where for two centuries it has been a war trophy at the U.S. Naval Academy Museum.
As flags go, the ensign isn't shy. It's nearly 8 feet tall and is still almost 10 feet long, even after being shortened by about 4 feet when, at some point, the naval museum put a linen backing on it.
Its return for a public unveiling this week marks a kind of crowning moment, both for Cassavoy and the War of 1812 fighting vessel that had flown this flag before being captured by the Americans. Three years later, the ship was run ashore, barely a stone's throw from Southampton's main street.
Not that any of this was known back in 2001, when low water levels on Lake Huron and retreating ice conspired to expose the tips of what were clearly the ribs of a wooden ship.
"There are 50 wrecks in this area, so we had no idea what it was," says Cassavoy, a marine archeologist. "We thought it was two or three other vessels for a while."
---
15. Toronto Star: Canada's Lighthouses in Jeopardy
Alyshah Hasham
Preservation advocates battle to save more than 500 surplus lighthouses
Since 1967, Covehead lighthouse has been a beacon of hope on the coast of Prince Edward Island.
A plaque on its side is dedicated to the hundreds of lives lost in a surprise 1851 gale, when waves wrecked nearly 100 boats along the then mostly unlit northern coast of the Island.
The worst disaster in the Island's history, it led to the creation of more lighthouses — guiding countless mariners to safety.
But Covehead, directly north of Charlottetown and just down the road from Green Gables, is on what lighthouse preservation advocates call "The Doomsday List." Along with more than 500 others, it is threatened with being sold off or torn down unless communities step in to save them.
"Losing a lighthouse is like losing part of what makes us who we are," said Carol Livingstone, the 69-year-old president of the P.E.I. Lighthouse Preservation Society, fondly known as the "Lighthouse Lady."
"Here in Canada our built history is so young compared to that found in other parts of the world," she said. "Many of our buildings, especially here on P.E.I., are made of wood. If we don't look after them now, they will not be here for future generations."
Eighteen months ago, the government designated 541 lighthouses across the country as "surplus to operations," and a May deadline looms for communities to bid to take them over so that Ottawa will no longer have to maintain them.
---
16. Owen Sound Sun Times: Bandstand to be saved
Denis Langlois
Plans move ahead for bandstand
The Queen's Park bandstand in Owen Sound needs a new foundation, floorboards and some new joists, but a community group says most of the near century-old structure can be restored.

"From probably about an inch above the floor up can be saved. So the pillars, the roof, the railings, within reason we may need to replace a railing or two can be saved," said Francesca Dobbyn, spokeswoman for the Owen Sound Bandstand Project group.

Brian Breukelman, a structural engineer and group member, donated his time to evaluate the structure's condition earlier this month.

Dobbyn said the assessment was key to determining how to proceed with the project.

"We had to look at whether or not this was a complete rebuild or a renovation of it," she said.

At this point, based on the engineer's assessment, the group's plan is to lift the structure off of its supports, build a new foundation and floor, reattach the top section and address any cosmetic issues.
---
17. Calgary Herald: A Calgary Landmark Languishes
Jeremy Klaszus
A Landmark Languishes
When Calgary lawyer and theatre impresario Jacob Bell (J.B.) Barron set about building the city's tallest office tower in 1949, he deliberately put a movie theatre at its heart. The Uptown would require two storeys, with a spacious lobby containing a large staircase. The theatre would have a steep rake, allowing all patrons an unobstructed view. It would have comfortable seats. It would use the finest equipment. In short, the Uptown would be the best.

Such an establishment needed a worthy edifice. To this end, Barron's architect, Jack Cawston, layered office space atop the theatre, designing an Art Deco-style tower unlike anything Calgary had seen. From the Uptown marquee, limestone stretched skyward. Metal-framed ribbon windows and yellow brick extended horizontally from this centre. The building stepped back on the eighth floor, and almost as an afterthought, Barron added an 11th and final floor: a sunny penthouse apartment, complete with rooftop garden. He would live up there.

The $1.25-million Barron Building, completed in 1951, towered over nearby offices on 8th Avenue S.W. Petroleum companies such as Socony Vacuum (which later became Mobil Oil), Sun Oil and Halliburton bought up leases, securing some of the most prestigious office space in Calgary, which then had a population of 127,057. At street level, the Uptown sparkled with shiny black granite.

That was then. Time has eroded Barron's vision. Today the building is caught up in numerous lawsuits; recent buyers and sellers are fighting over who owes what on the property. The current owner, a numbered company associated with private landlord Strategic Group (the firms have the same address and Strategic CEO Riaz Mamdani is the numbered company's president), shut off the water in the building in November, citing concerns over freezing pipes. The Uptown Stage and Screen subsequently shut its doors — temporarily, it hopes — and is suing its landlord, trying to get an injunction to restore utilities. In documents filed in court, the numbered company that operates as the Uptown argues that it can't properly heat the theatre unless the landlord heats and insulates the rest of the building. The landlord counters that it's necessary for the Uptown to install a new heating system before the building can be redeveloped.
---
18. Winnipeg Free Press: Bay a high-maintenance gift - Offer of downtown building to U of W must come with long-term plan
Dan Lett
It's a tremendous opportunity but one that might prove difficult to accept. Sources have confirmed the Hudson's Bay Co. has offered to give its downtown flagship store on Portage Avenue to the University of Winnipeg for what is believed to be a nominal cost, perhaps as low as $1.
At first blush, it seems like a pretty cool deal. The U of W has had, for some years now, an interest in the HBC property. It is an iconic structure, both in terms of its architecture and the relationship the company has with the history of Winnipeg and Manitoba.
For the university, which has been aggressively expanding its footprint, the HBC property also represents an important building block in the establishment of a downtown campus proper. Two years ago, the new U.S.-based owners of HBC offered the U of W 21/2 floors of the six-storey building rent-free. The plan was to use this new space to establish a national centre for aboriginal study, arts and culture, a dream that university president Lloyd Axworthy has enunciated publicly for some time. The new offer apparently sprang out of those negotiations.
---
19. New York Times: Historic District in East Village? Maybe not
Suzanne DeChillo
Preservation Push in Bohemian Home Stirs Fear of Hardship
The East Village is arguably America's bohemian capital, home to the major countercultural waves of the second half of the 20th century — beatniks like Allen Ginsberg, hippies like Abbie Hoffman and punk rockers like Joey
New York City is trying to honor the neighborhood's legacy and preserve it, as well as the signposts of earlier generations that housed and entertained the immigrants, artists and political radicals who peopled the coarse-edged streets.
But the effort to declare the neighborhood's heart a historic district is being fiercely challenged, and the protesters are not the lingering rebels who are the establishment-rattling descendants of Ginsberg and Hoffman. Instead, they are members of the establishment itself — in this case the neighborhood's synagogues and churches.
Almost a dozen houses of worship, including the late-19th-century Cathedral of the Holy Virgin Protection and a crumbling century-old synagogue, argue that they are dependent on donations and that including them in a landmark district would make simple projects like repairing a window or fixing a roof more expensive and bureaucratically time-consuming.
Even worse, it would make their buildings and the valuable property on which they sit much less attractive since developers would be restricted in what they could do.
---
20. New York Times: Changes at the National Arts Club
John Leland, forwarded by Penina Coopersmith
In a Club Fight, Power, Ego and Real Estate
THE president of the National Arts Club, Dianne Bernhard, sat on a loveseat the other day and spoke affectionately about the man she succeeded. Her lawyer sat opposite.
"I miss my friend," she said, gazing across the club's plush Victorian parlor toward Gramercy Park. "He hasn't said anything to me still. He can't look at me."
The friend in question is O. Aldon James Jr., who ran the club from 1986 until a group of board members led by Ms. Bernhard ousted him in June. At a club hearing this week, the same group will push to remove Mr. James, along with his identical twin brother, John, and Steven Leitner, a longtime friend, as members of the club and evict them from their apartments in its adjoining residential building. Court papers filed for the board accuse Aldon James of using club checks and debit cards to make hundreds of thousands of dollars of purchases at flea markets and elsewhere for his own use, and of commandeering club apartments and rooms to stow the stuff, causing $1.5 million in lost rental income. They accuse both twins of harassing club members. Deciding the matter will be the club's board of governors, including the same people bringing the charges.
Editor's Note:I stayed at the National Arts Club once,reciprocal memberships with several other arts clubs are one benefits the perks of being a member of the Toronto Arts and Letters Club. If you ever get a chance to visit the National Arts Club take it. The interiors are gorgeous, including a Tiffany glass ceiling in the bar, and you may even pass Christopher Plummer on the grand staircase, he is a member.
---
21. CNN.com: Plans to restore crumbling Colosseum cause rumblings in Rome
Laura Allsop

The Colosseum in Rome, pictured December 2010, when Diego Della Valle of luxury brand Tod's put in a bid to restore the site.
London (CNN) -- It sits in the ancient heart of Rome and is an emblem of the city's imperial history as well as an icon of Italy.
But plans to restore Rome's nearly 2,000-year-old Colosseum are causing rumblings among heritage workers and restorers, compounded by reports in December that small amounts of powdery rock had fallen off the monument.
The current $33 million (25 million euro) restoration plans to restore the Flavian amphitheater, which once hosted spectacular shows and gruesome gladiatorial battles, are being sponsored by Diego della Valle, of luxury Italian brand Tod's, in exchange for advertising rights.
---