Issue No. 200 | September 4, 2012
Feature Stories
ISSUE No 200 - No one is more surprised than your editor!
Good News at First Parliament Site
Vintage Toronto: Fantastic Facebook Page of Toronto Photos
Events
Heritage Open House - draft policies
Monday September 10, 2012
+ read
---
Challenges Overcome: Preserving Cuban Heritage
September 6, 2012,
+ read
---
Toronto Goes High Rise: Christoper Hume Lecture
Friday July 13
+ read
---
RC. Harris: Exhibition at Market Street Gallery Toronto
opening, September 14
+ read
---
10th Annual Willowbank Jazz Festival
September 16, 2012
+ read
---
Continuing Education Course: Clay to Capital - The Building of Toronto
Saturdays, Sept. 15 - Oct. 27, 2012 (6 sessions, skipping Oct. long weekend)
+ read
---
MidMod Movies
Wednesday, September 12, 2012
+ read
---
Fact or Fiction? Deciphering the Fence at Osgoode Hall
to 2015
+ read
---
A House Concert for Herb Stovel and Friends
September 21, 2012
+ read
---
Cabbagetown Preservation Association House Tour
Sunday, September 16
+ read
---
Advertisements
Built Heritage News Sponsors
1. ISSUE No 200 - No one is more surprised than your editor!
Catherine Nasmith
BHN is celebrating its 200th issue with a revamped website and links to Facebook, Twitter and soon to the newly launched site for Catherine Nasmith Architect.
Who would have thought when Margie Zeidler suggested I consolidate my overactive email output into a regular e-bulletin that it would still be going over ten years and 200 issues later. Margie has been a great supporter since the beginning, as a regular donor and promoter. There are so many people to thank. Barry Veerkamp and Liz Rykert at Meta Strategies have guided BHN through the revamp, along with Michelle at Steamworks who did the graphics.
The funding for the webwork has come from subscriber donations, sponsorships, and some from the Jane Jacobs Prize funding from Avana Corporation. I could not do any of this without the support of Robert Allsopp giving me the luxury of time for volunteer work.
I have sometimes compared publishing BHN as a bit like staying up too late to watch a movie on T.V. You know you should be doing something else, but you can't turn it off until you find out where it ends….
What has happened so far is that BHN now has subscribers across Canada, in the U.S. and Europe and quite a few who regularly post material from their communities. A toast to you all, in particular to Rob Hamilton, who has been scanning the internet almost since the beginning to cover Ontario stories. Steve Otto regularly shares stories, as do Geoff Kettel, Lloyd Alter, Penina Coopersmith and Brian Dietrich.
As I am based in Toronto I tend to report on what is happening in my hometown, I could use more stories from other places in Canada. No one gets paid, at least not yet.
YOU CAN POST: If you have an event to promote, a news item to share, or have noticed an interesting story or website, it is easy to submit material. Go to http://www.builtheritagenews.ca and just click on the appropriate key to submit, a page will open and you can cut and paste the story in. It will take about 48 hours for it to go live, less if you send me a note to say you have posted or the matter is urgent.
You can follow BHN on Facebook and Twitter
If you see a piece in BHN you like, please post to your Facebook or Twitter feed.
NEW FUNDRAISING TOOLS: All monies will go towards maintenance of the site, and if response is sufficient we may be able to start paying writers, and maybe even a little for the editor.
YOU CAN DONATE: Either by PayPal or by cheque to Built Heritage News at 415-21 Nassau Street, Toronto, Ontario, M5T 3K6
YOU CAN SPONSOR: If you would like to support BHN through sponsorship please contact me at cnasmith@builtheritagenews.ca
YOU CAN PLACE AN AD: One of the new things you will see is a place to post an Ad. I am hoping that others who supply services, material, education to the heritage sector will consider placing an ad. The Ad will be a logo that will link to your website for more information. If you are looking for work, or looking for employees it is an inexpensive way to let the world know what you need.
---
2. Good News at First Parliament Site
Rollo Myers

illustration of White House after fire

illustration of Ontario's First Parliament Buildings
What's Happening at the Site of Upper Canada's First Parliament Buildings?
The First Parliament Buildings site at Berkeley Street and Front in Toronto is the location of the two modest brick buildings constructed in 1797 for Upper Canada's Legislative Assembly and Legislative Council. Burnt during the second year of the War of 1812, they have the unique standing of being the only legislative buildings in Canada that have been destroyed by a foreign invading force. In retaliation, Washington was attacked the following year and the White House and Capitol building burned.
Part of the site has been returned to public ownership. The City owns the parking lot at the south end; the Province the north-west segment through a complex land swap a few years ago, now the Ontario Heritage Trust's Parliament War of 1812 commemoration centre. Council-approved policy dating from 1997 is to work towards securing the remaining portion.
Aware of the deep historical significance, community heritage enthusiasts – basing their work on public meetings, workshops and charrettes dating back to the mid-1990s – have long envisaged what might become of the site. But who would acquire the piece that remains, pay for further archaeological investigation, do the digs, decide on an appropriate use, then build it, commemorate and staff it? An imaginative approach by local architect Michael Kirkland goes a long way to untying this Gordian knot:
• Many layers of built history on the site are re-imagined as a mixed open space and public-use facility made possible by relocating the proposed regional library from the City-owned property across the street.
• The Parliament exhibit would be incorporated into the library building, with other displays to allude to the subsequent evolution of the site, with penitentiary, railway, industrial and commercial uses. Also proposed are public gardens, a park, the location of the 1790s shoreline, the original blockhouse as a children's climbing structure, an urban plaza/courtyard, and a pavilion for all manner of events.
• There is no intention to attempt a reproduction of the original buildings about which, except from early surveys, so little is known, but rather to reference the full history of this founding site. Fort York this is not.
The concept has received wide support from local community groups, the War of 1812 Bicentennial Commemoration Steering Committee, Heritage Toronto, the Heritage Canada Foundation, elected officials at all three levels and many others -- especially those institutions that trace their beginnings to these early "public buildings".
Put forward in May by local councillor Pam McConnell – a long-term supporter of the efforts to return the site to public ownership -- the motion to expropriate the remaining portion of the site was approved unanimously by Council.
There are strings attached however: Variances to be approved; contamination levels to be assessed and compared -- some dating from when both sites were occupied by Consumers Gas production and storage facilities. The hope is that this will all take place before the end of the year. Torontonians look forward to assisting in efforts to ensure that these lands are recognized, protected and celebrated to their fullest potential.
Rollo Myers
Manager, the Architectural Conservancy of Ontario
---
3. New Board Members: Heritage Canada
Carolyn Quinn
Ottawa, Ontario, August 28, 2012 - The Heritage Canada Foundation (HCF) is pleased to announce two important additions to its board of governors: Catherine Nasmith of Ontario, and Greg Thomas of Manitoba.
A practicing architect specializing in heritage research, planning and restoration, Catherine Nasmith, resident of Toronto and Muskoka, is past president of the Architectural Conservancy of Ontario, past chair of the Toronto Preservation Board, publisher of the acclaimed Built Heritage News, a bi-weekly e-journal with over 1800 subscribers across Canada, and the recipient of numerous awards, including the 2010 Jane Jacobs Prize. As a successful advocate for the preservation of heritage buildings with an innovative problem-solving approach to urban design issues, Catherine brings her experience, creativity and energy to the board.
A historian by training, Greg Thomas has over 30 years experience in the field of cultural resource management with Parks Canada (now retired) where he was involved in the planning, development and operation of national historic sites across western and northern Canada. Greg has played a leadership role in Manitoba's heritage since the 1970s in his capacity as a member of the executive of the Manitoba Historical Society, Winnipeg's Historic Building Committee and its Heritage Design Committee. He has a strong interest in raising the profile of heritage with a younger generation.
The first term of the newly elected members of the Board of Governors comes into effect at HCF's Annual General Meeting, October 13, 2012.
Henry Maisonneuve of Alberta and Kim Devine of Prince Edward Island return to the board for a second term.
---
4. Building Stories: From Heritage Canada
Heritage Canada Release

HCF announces direct web access to new Building Stories inventory
Ottawa, ON, July 11, 2012 – The Heritage Canada Foundation (HCF) is pleased to announce that Building Stories, a new interactive online inventory of historic buildings, structures and sites across Canada, is now a click away from the homepage of its website.
The tools in Building Stories can help communities and individual citizens take a direct and active role in identifying the significant and valued places that make up a vital part of the country's heritage assets. Sites can be added to the fully searchable database and mapping system, which is open to additional contributions of stories, memories, digital artifacts and photographs.
"HCF is pleased to support this exciting new heritage tool," said Natalie Bull, executive director. "It joins another important website link on our homepage to the Canadian Register of Historic Places. Together they help engage the public, explain the importance of heritage places and help build community confidence."
The sites can also be accessed through a mobile application available for Android, iPhone and Blackberry phones.
Building Stories is a partnership between the University of Waterloo's Heritage Resource Centre and Computer Systems Group and the Centre for Community Mapping.
The Heritage Canada Foundation is a national registered charity dedicated to the preservation of Canada's historic places. Your support is vital to our work. Please join or make a tax-deductible donation today.
---
5. Friends of Fort York Launches New Website
Stephen Otto, co-chair, Friends of Fort York
The Friends of Fort York are pleased to announce the posting of our new website at www.fortyork.ca replacing one that has served for the past decade. The site has always been Googles top hit on seaches for Fort York, ranking ahead of the harder-to-find City of Toronto site at <www.toronto.ca/culture/
museums/fort-york.htm>. Because of this reality, The Friends's site now provides information not only about our organization but also about how to plan a visit to the fort, its hours of operation, directions on getting there, booking school visits, etc. The redesign of the website quarterbacked by Ted Smolak has taken a long time, but now reflects everything weve learned along the way.

At its heart is the Home or opening page where there are quick links to how to become a member of The Friends, make a charitable donation, subscribe to our Fife & Drum newsletter, and volunteer to help at
the fort.

A wealth of information about Fort York is found using a series of easily-worked drop-down menus also on the Home page: its history, current news and events, many featured attractions and education programmes.

Under the Resources heading are back issues of The Fife & Drum, some interesting essays, a bibliography,
key reports that have guided the development of the fort and its neighbourhood, and links to organizations with like interests.

Found there too are Galleries of more than 140 images of the fort, people who have been important to it, and soldiers who have served there. It is divided into four periods of time and should interest schoolteachers, journalists, and those who just like pictures.

In a section of the site devoted to The Friends of Fort York four drop-down menus lead to sections on our history, current activities, past accomplishments, and to ways in which you can join and support us. Use Contact to e-mail us with questions, suggestions on improving the website, or to report dead links.

Happy exploring!
---
6. Winnipeg Free Press: Pumping Station Conundrum
Pumping-station conundrum

....Closed in 1986, the pumping station's elegant, rhythmic facade and double gable roofline serve as a reminder that the utilitarian building once stood as a pavilion in Victoria Park, Winnipeg's first municipal green space and ground zero for the 1919 General Strike.

Today, the pumping station finds itself in the centre of a neighbourhood that is being transformed more rapidly than any other part of downtown. Within a mere 100-metre radius of the handsome old structure, three new condominium buildings have been built, six historic warehouses are being converted to residential use, a new four-storey condominium and a spectacular boutique hotel are under construction and an eight-storey condominium and large parkade are proposed. In a few years, the area will not be recognizable from what it was a short time ago.

Even with this staggering amount of adjacent development, the pumping station today stands boarded up, abandoned and decaying. Its prime Waterfront Drive address contradicts the fact it likely holds the title of Winnipeg's most endangered heritage building....more
---
7. Globe and Mail: Designated Social Housing, repairs imperative
Rick Hall
Repair heritage homes, even for social housing
Among the many properties in Toronto Community Housing Corp.'s portfolio are 40 significant heritage buildings that have been allowed to fall into severe disrepair. Both the city and TCHC need to give priority to repairing these buildings before they fall into further decay.
The TCHC response thus far has been that these heritage buildings will not receive repair priority despite being highly valuable – and irreplaceable historic properties. There is no doubt TCHC is facing financial challenges, but this decision misses the key fact that if these properties are not stabilized now, they will become ever more costly to repair, particularly as the city's own heritage guidelines direct that external repairs should be completed using era-appropriate material and techniques. By not repairing these homes, the city is running a real risk of demolition by neglect. Doing nothing is not a viable option.
The city and the province designate certain buildings and neighbourhoods as "heritage" because they are deemed to contain rare examples of past architectural styles or are reminders of our social history. As a society, we also value public housing in the city core to create and maintain a diverse and inclusive city.
But are social housing and heritage preservation incompatible civic goals? A look at how some other cities have handled the heritage issue illustrates that there are alternative solutions.
Editor's Note:

Its so simple, waste not want not, deferred maintenance should not be an option for anyone or any building, it just leads to the waste of environmental resources. How did society convince itself that building for less than 100 or 200 year horizon was sane. We have only been doing this for about 50 years in the history of humanity, yet those buildings dominate our cities. sustainable....don't think so.
---
8. Toronto Star: Cabbagetown heritage homes "disintegrating" and activists blame TCHC
Susan Pigg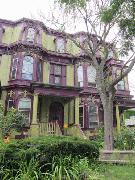 TARA WALTON/TORONTO STAR - "That (colour scheme) screams someone who doesn't know what they're doing," says heritage architect Scott Weir.
The city is at risk of losing dozens of valuable old properties — and tarnishing Cabbagetown's heritage status — because the Toronto Community Housing Corp. has such "disregard" for the city's own heritage preservation rules, says a group of history experts.
Some 50 TCHC homes clustered on just seven streets in northwest Cabbagetown are in such a state of disrepair that their Victorian-era bricks are starting to disintegrate, slate roofs are in need of repair or replacing, and ornate century-old wood trim is rotting away.
On Tuesday, members of the Cabbagetown Heritage Conservation District Committee will appear before a special city working group that's grappling with some $750 million in needed repairs on 675 city-owned homes. The conservationists will lobby to have the Cabbagetown properties moved to the top of the repair list.
That suggestion is sure to ignite controversy, given that so many other TCHC properties, in far less affluent parts of the city, are also in desperate need of repair.
The conservationists will appear before a public meeting of the city's Working Group on Affordable Housing at the Toronto Reference Library.
"Many of these homes have stood for 140 years and they can't be allowed to crumble under our watch," says area resident Rick Hall, past chair of the influential group of history buffs which often advises the city on Cabbagetown issues.
---
9. Globe and Mail: North York Post Office
Jane Switzer
A new uprising at Montgomery
It was a pivotal location in the formation of Canada: Montgomery's Tavern, on Yonge Street, in what was then agrarian land north of Toronto. It was a meeting spot for dissidents and, in early December, 1837, the site of a bloody battle at which hundreds of rebels carrying pitchforks and rifles came face to face with a couple dozen Loyalists who opened fire. Under the belief their front line had been decimated (in fact, only a handful were killed), the rebels turned and ran.
A few days later, a Loyalist militia some thousand-men strong marched to the tavern and burned it to the ground. Montgomery's was destroyed, but history was made: Although William Lyon Mackenzie's melee failed, the Upper Canada Rebellion "led to responsible government in a circuitous way," says Julie Dompierre, director of Parks Canada's commemoration branch. "We know the rebellion was quashed, but it did send a message that people were unhappy and looking for a more democratic type of government. It led eventually to responsible government, which means it's responsible to Parliament rather than to the monarch."
---
10. Globe and Mail: The Empress Hotel - fallout
Carys Mills
Lawsuits tie up site of collapsed historic hotel
After more than a century at the centre of downtown Toronto, the façade of the former Empress Hotel crumbled. Then a suspicious fire ripped through the vacant heritage property eight months later, leaving it in ruins and triggering its demolition.
The destruction of the three-storey, 19th-century red-brick building – which was home to bustling businesses including the popular Thai restaurant Salad King before the wall collapsed two years ago – has left a void in the downtown retail strip. Neighbours have since banded together to initiate a planning process, in hopes that prominent buildings don't end up the way 335 Yonge did. Ryerson University, which has a Yonge Street entrance flanked by the empty lot, is a keen player. "The neighbourhood pulled together and said, in a bunch of ways, that we care about this street," said Ryerson vice-president Julia Hanigsberg.
---
11. National Post: Empress Hotel Arrest, Preventing Demolition by Neglect
Newsmaker: How can Toronto better protect its heritage buildings?
The Toronto Police Service announced on Monday that a man had been charged in connection with a re early last year that destroyed the Empress Hotel, a heritage building at Yonge and Gould streets. The Empress was already in bad shape before the alleged arson (a few months prior, one of its brick exterior walls had collapsed), and its nal demise led to a citywide discussion about the efficacy of laws designed to protect historic buildings. For some, that discussion has never ended. Here's how it's shaping up.
THE PREDICAMENT
Provincial law allows the city to designate significant properties as "heritage," which adds hurdles to the process of demolishing them, and subjects them to a special set of extra-strict upkeep standards. Some consider this system unfair to owners, who bear the brunt of its costs.
THE POSSIBLE POLICY SOLUTION
The Empress Hotel fire happened to occur in the same year that Toronto was embarking on a review of its official plan. Some of the proposed changes to the plan might, if adopted, help prevent future Empress Hotel–like situations. One proposal is to create better incentives for owners to maintain their heritage properties.
WHAT THE EXPERTS SAY......more
---
12. Globe and Mail: Joseph Bloor
Timothy Appleby
Why did we name a street after this guy?

from Globe and Mail
Next time you step around a pile of upchuck in front of the Brunswick House, take a moment to let it remind you of how the history of Bloor Street is inextricably linked with the history of beer in the city.
The street's namesake, Joseph Bloor (sometimes spelled "Bloore") was not only an innkeeper who used his savings to buy tracts of what was then suburban land where Yorkville currently stands, he was also a brewmaster whose beer was made and bottled around what is now Sherbourne station. Soon, however, citizens of the city will be able to remember him by something more than that.

Better recognition is on the horizon in the shape of a new home on Bloor Street for a 150-year-old stone tablet that hails "an exemplary and useful Christian," who "calmly fell asleep in Jesus."

Bloor died Aug. 31, 1862, and the heavy, 105-by-30-centimetre commemorative tablet was engraved soon after, then placed in the Bloor Street Methodist Church, across the street from where he lived. Two church amalgamations and a demolition later, the tablet ended up in storage. Heritage Toronto – then the Toronto Historical Board – rescued it in 1993.

Bloor and his family lived on Bloor Street just east of Yonge, where St. Andrew's Church and an adjoining office building stand, and that's where the Bloor tablet will be installed. Earlier efforts failed, reflecting cost and because so many players are involved, but Toronto historian Stephen Otto is optimistic the memorial will be in place by year's end.
"Bloor was… a local worthy citizen and he was recognized for his good deeds," Mr. Otto says. "He did a lot of philanthropic stuff, mostly related to his church, the Yorkville Methodist Wesleyan Church."
Editor's Note:

Thanks to Steve Otto for his gentle and persistent pursuit of the restoration of Joseph Bloor to public consciousness, and for forwarding this article to BHN.
---
13. Toronto Society of Architects Tours
Many tours to many places of interest, too many to list here:
---
14. Toronto Star: Chris Hume on 50 Park Road, John Parkin
Former HQ of OAA, now home to DTAH
---
15. Globe and Mail: Dunlap Observatory
Matthew Braga
Development decision looms over Richmond Hill observatory lands
The fight to save a swath of wooded conservation land surrounding a historic telescope observatory in Richmond Hill is nearing a close – but it remains unclear if the lone group fighting plans for a housing development on the property will prevail.
The Richmond Hill Naturalists have been involved in a hearing with the Ontario Municipal Board since the beginning of August, with the hopes of preserving an area known as the David Dunlap Observatory lands in its entirety.
An initial proposal from housing developer Corsica Development Inc. would have seen 833 houses built on the property, but it was rejected by Richmond Hill town council last year. The most recent settlement, which was agreed upon in April by the Town of Richmond Hill, the Toronto and Region Conservation Authority, the Regional Municipality of York and another group known as the David Dunlap Observatory Defenders, reduced the number to 530.
The proposed agreement would see the western portion of the property, about 60 per cent of the total acreage, gifted to the town. That property is where the historic telescope observatory and related buildings are located.
The David Dunlap Observatory property, which is located at 123 Hillsview Dr., consists of approximately 72 hectares of woodlands, wetlands and heritage plantations. Roughly three-quarters of the main property is currently designated as a cultural heritage landscape under the Ontario Heritage Act (which excludes a southern "panhandle" purchased by the town earlier this year).
However, Richmond Hill Naturalists president Marianne Yake says that any development on the property would not only be detrimental to the observatory lands, but surrounding neighbourhoods and cities as well.
The group filed a grievance with the Ontario Municipal Board after the April agreement was announced.
---
16. Toronto Star: Future of Downtown Heritage in Toronto
Chris Hume
Can old Toronto survive the new?
Hume: Can old Toronto survive the new?
Published on Thursday August 30, 2012
Share on twitterShare on facebook
By Christopher Hume
Urban Issues, Architecture
13 Comments
If things are looking up in downtown Toronto, it's largely because of the towers that seem to appear weekly. Many have been built; more are in the works. So many, in fact, one can't help but wonder what the city's main street will look like in a decade or two.
Though most of the discussion will focus on height, there are other more important issues; namely, how these towers meet the street, and what will become of the heritage buildings that still line much of Yonge.
Given Toronto's sorry history on such matters, these remaining historic structures will most likely be torn down or, almost as unfortunate, reduced to a façade. Examples abound. Indeed, tearing down a building but for a wall or two has become so widespread it has its own name — façadomy.
Still, a building is not the same as a streetscape. Few would disagree that bringing density downtown is desirable, never more so than in a time of gridlock, untrammeled growth and global warming. Left to their own devices, however, developers would destroy the city in order to save it.
The new battleground will be on Yonge north of Wellesley, where builders have big plans for the street. For the most part, their projects are condo towers about 50 storeys tall. If that sounds vertiginous, keep in mind that the residential skyscraper under construction down the road at Yonge and Gerrard will be 78 storeys. Another at Yonge and Bloor will be 75. Further south on the waterfront, a second 75-floor tower is planned, along with two more at 70 storeys.
But again, the real issue isn't height. More critical is the impact these towers will have on the city. As Toronto's high street, Yonge deserves special consideration, something it has rarely enjoyed.
The recent success of Celebrate Yonge, the temporary street closure that has transformed the street from Gerrard to Queen, only hints at the pent-up energy of this thoroughfare. Though the remake looks makeshift, incomplete, even shabby in places, it suggests new ways of using the street, and locals and tourists are lapping it up.
---
17. Toronto Star: Toronto Developer to Demolish Detroit Landmark
Susan Pigg
Toronto developer's proposal to turn historic Detroit bank into parking lot sparks outrage
A Toronto developer who had been hailed as a hero for buying up Detroit's heritage landmark, the Penobscot Building, has run afoul of the locals with his latest acquisition.
Andreas Apostolopoulos recently paid just $700,000 (U.S.) for a second Detroit architectural gem, the Beaux-Arts-style State Savings Bank, but he says he hopes to raze it, or strip it down to its stunning facade, to create a parking garage.

"I'd like to tear it down, but I have a lot of paperwork to do with the city first," Apostolopoulos said in a telephone interview on Monday. "I don't want to do anything that isn't good for the city, but we do need parking downtown."

The notion of losing another heritage monument to the car — dozens of derelict old buildings have been torn down in Detroit and turned into parking lots over the last decade — has mobilized preservationists who've been working to turn around the struggling downtown.

Apostolopoulos, founder of Triple Properties Group, is on a major acquisition spree, convinced that Detroit real estate prices can only go up.
---
18. TVO blog: Paikin on Ontario Northlander Train Service and comments
Steve Paikin, and many others
We Love the Train, But Really ...

Photo, TVO
Ron Brown's op-ed piece in the August 29 Toronto Star about how much the Northlander would be missed gave me pause.

Ron describes in eloquent detail that seeing Northern Ontario through the windows of The Northlander is one of life's wondrous experiences.

But do you know what we're paying for that experience? Apparently too much for the McGuinty government's liking, particularly as it tries to bite into a $15 billion deficit.

It's true that all forms of transportation are subsidized. Taxpayers foot the bill for the roads our buses travel on. And the rails our subways and streetcars and GO Trains ride on. Come to think of it, taxpayers pay for those subway and surface trains, and streetcars too. And once upon a time, they paid to build all of the country's airports.

But the Ontario Northland Transportation Commission (ONTC), while an enriching experience, is being subsidized to the tune of $400 per rider. The GO Train gets less than a $2 subsidy per rider. The provincial government has concluded we just can't afford to do this anymore. Even the mayors of Northern Ontario, who have free passes for life to ride The ONTC, don't take it. When they need to come south, they fly or drive.
So we now have a situation where train conductors are getting $100,000 a year essentially to drive virtually empty trains up and down the tracks.

Clearly, the status quo can't continue and everyone knows it.
Editor's Note:

I wrote quite a bit about this in June, and if you go to this article you will see my response there, along with those of so many who depend on this train and are very angry at its demise. Besides being wrongheaded transportation policy it is a built heritage issue as well, many of the stations along the system are the best buildings in town, including two by John Lyle in Cochrane and Cobalt.
---
19. Vintage Toronto: Fantastic Facebook Page of Toronto Photos
forwarded by Stephen Otto
Fantastic Facebook Site where people are posting all kinds of interesting shots of Toronto, spend an afternoon browsing and posting your faves.
---
20. Owen Sound Sun Times: Congregation taking offers for Knox United
Denis Langlois
Knox United Church in Owen Sound is hoping to find a buyer that will keep the historic 139-year-old building standing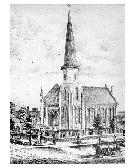 The congregation selling Knox United Church in Owen Sound is hoping to find a buyer that will keep the historic 139-year-old building standing.

Ron Savage, the property and finance committee chairman for the amalgamated Georgian Shores United Church, said the congregation has decided to accept proposals from potential buyers themselves, rather than list the building for sale with a real estate company, to ensure they maintain control over its future use.

Our first choice is to keep the building intact and to have something that the community could use, he said Friday in an interview.

Savage said six proposals have been received to date and they hope to name the successful buyer by this autumn. Proposals are still being accepted, he said.

The final Sunday service was held at Knox United Church on Jan. 1. The congregation then merged with Division Street United Church to become Georgian Shores United Church, which worships at the former Division Street building at Salvation Corners on 10th St. and 4th Ave. E. in Owen Sound.

The red-brick Knox building on 4th Ave. E., which is owned by the United Church of Canada and held in trust by the Georgian Shores congregation, is now vacant.

The churchs bronze bell, which dates back to 1874 and weighs an estimated two tonnes, is slated to be removed from the steeple Monday. Workers were at the former church Friday to prepare for the removal, which will require the use of cranes.

The bell will be moved to the Georgian Shores church and installed as part of a cairn.

Savage said all proposals and business plans for the Knox building will be carefully reviewed before a buyer is chosen.

We would like to see it stay as something that benefits the community, he said.

However, Savage acknowledged the congregation might consider selling it to a developer if no viable plan is submitted.

But thats not our first choice, he said.



---
21. Owen Sound Sun Times: Historic Markdale Fire Hall
Don Crosby
Old fire hall in need of help
MARKDALE - Grey Highlands is seeking private sector involvement in the restoration of the historic Markdale fire hall.
Next year the building, with its iconic bell tower, is to celebrate its 100th anniversary.
Several engineering reports confirm that years of neglect have resulted in severe deterioration that include damage to the foundation, the threat of loose bricks falling off the building, and a leaky roof.
Council wont approve spending the estimated $200,000 to $300,000 to restore the building, nor will it approve demolition of the building. The building is not for sale.
Grey Highlands chief building official John Acres recently estimated it would cost $80,000 just to bring the building up to current building code standards.


---
22. Owen Sound Sun Times: Resident wants to move condemned community hall
Don Crosby
130-year-old community hall, which began as Duncan

Bruce Flanagan wants to save the historic Duncan Community Centre by moving it down the road 500 metres to his residence which is the villages original church built at the turn of the 20th century.

The 130-year-old community hall, which began as Duncans one-room school in 1884, has been condemned by Grey Highlands for failing to meet modern building code regulations that would cost an estimated $70,000 to repair. Councillors have said there isnt the money available to save the building and have condemned it to be torn down.

The plan is to situate this historic structure adjacent to my residence which is the original Union church in Duncan built in 1901 . . . the community centre will serve as an out building to my home. It will remain a visual testament to the past of Duncan, said Flanagan during a presentation to Grey Highlands council on Monday. Duncan is located southwest of Thornbury in the heart of the Beaver Valley.

Flanagan said hes confident his plans meet the regulations set out by the Niagara Escarpment Commission to protect the environment and historic legacy of the area. Hes already made an application to the NEC for approval to move the building next to his residence.

Recent community meetings have revealed that the financial resources needed to save the building as a community centre are not available. The municipality plans to demolish the existing wood structure and replace it with a pavilion to be used for community events.

My proposal offers a middle way, whereby the township alleviates itself from the financial challenges of maintaining a 130- year-old building while ensuring that the building is protected into the future. With my proposal the historic legacy of the Duncan Hall will be protected under a neighbours care, said Flanagan.

---
23. Peterborough Examiner: Martha Kidd remembered for her meticulous research
Naser Miftari
Leading authority on Peterborough art and architecture dead at 94
Martha Ann Kidd, a leading authority on art and architecture in Peterborough, died Monday (July 30) at age 94, one day after being admitted at the Peterborough Health Centre.
Ms Kidd had a distinguished career in art, anthropology and architecture.
She was born in Cleveland, Ohio but considered Canada her cultural home and Peterborough the community where she "put down her roots."
Following her graduation from the School for Art Institute of Chicago, her early years were spent teaching art, but, in 1943, following her marriage to Ken Kidd (curator of ethnology at the Royal Ontario Museum and founding chair of the Department of Anthropology at Trent University), she helped research, photograph, illustrate and record a number of significant archaeological excavations.
Her greatest contribution was co-authoring A Classification System for Glass Trade Beads for the Use of Field Archaeologists, a classic that is considered the best in its field.
She arrived in Peterborough from Toronto in 1964 and became one of a number of activists in the local heritage movement.
In an obituary which friends and loved ones asked her to write before she turned 90, Ms Kidd
wrote, "As far back as I can remember, I was interested in art, architecture and archeology."
Her lifelong love of archaeology had its roots at an early age when she was intrigued by the Gothic style architecture of her great-grandfather's house.
Speaking of her legacy, longtime friend and co-author of a book with Ms Kidd, Louis Taylor evoked fond memories of Ms Kidd since their first meeting 23 years ago. The two published a book called "Historical Sketches of Peterborough . Martha did the writing and Taylor did the illustrations.
"She felt herself that she could never be a great artist but she was a great art and architecture teacher," Mr. Taylor recalled.
---
24. Southampton is home to three of the first four structures in Canada designated for protection under the federal government
Willy Waterton; Owen Sound Sun Times
Three local lighthouses on feds
Southampton is home to three of the first four structures in Canada designated for protection under the federal governments Heritage Lighthouse Protection Act.

The Saugeen River front and rear range lights and the McNab Point lighthouse, along with a lighthouse on St. Paul Island, N.S., are the first on the list, Parks Canada announced last week.

Bruce-Grey-Owen Sound MP Larry Miller introduced the act in the House of Commons as a private members bill. Mind you there were six (previous) attempts, mine was the seventh . . . to get a bill through the House, Miller said Tuesday.

He credited the late senator Mike Forrestall of Nova Scotia and former senator Pat Carney as the prime movers of the act.

Millers bill passed in May 2008 but the act only took effect on May 29, 2010, two days after Fisheries and Oceans Canada declared some 480 active lighthouses and 490 inactive lighthouses across Canada as surplus.

With technology today lighthouses per se arent required anymore, just a light system, Miller said. The act allows a group or individual or municipality to step in and for all intents and purposes take ownership of a surplus federal lighthouses to preserve local marine heritage.

The actual navigational light remains the property of the Department of Fisheries and Oceans and will continue to be operated by the Canadian Coast Guard, Miller said.

Groups had until May 29, 2012, to ask to take over a lighthouse and petitions nominating 348 lighthouses in eight provinces Alberta and Saskatchewan do not have any federally owned lighthouses were received by the deadline, according to Parks Canada, which oversees the heritage program.
---
25. Toronto Life: Derelict Power Stations of Niagara
Jamie Sarner, Jonathan Castellino
Derelict Power Stations Photo Essay
---
26. Calgary Herald: Pair of Calgary buildings awarded grants to maintain historic sites
Calgary Herald
Pair of Calgary buildings awarded grants to maintain historic sites
A pair of Calgary buildings that have witnessed more than a centurys worth of history have been awarded funding from the Alberta Historical Resources Foundation.

The Bank of Montreal Building on 8th Avenue S.W. will receive $75,000 and the Old YWCA on 12th Avenue S.W. will receive $100,000 from the foundations Heritage Preservation Partnership Program, aimed at assisting property owners with the conservation and restoration of historic buildings....more




---
27. CBC.ca: Calgary'sFirst Skyscraper in Jeopardy
Historic Barron Building endangered, warns Heritage Canada
A downtown Calgary building is now listed on Heritage Canada Foundation's Top 10 endangered places list.

The group warns that the Barron Building, credited with soldifying Calgary as the centre of Albertas oil industry, is facing demolition by neglect.

"And also this is a massive structure that deserves to be a landmark and not be in landfill for environmental and ecological reasons as well," said Carolyn Quinn with the Heritage Canada Foundation. "So it isn't really just about architecture and heritage but also about our environment."....more
---
28. Red River Valley Echo: Preserving prairie railway heritage
Preserving our railway heritage
Ron Brown is someone who notices what others drive by.

Its why hes written 23 books on topics like railroads, ghost towns and back roads sites. His latest book was released June 30, 2012, and Brown said its a close look at an important part of our history.

Rails Across the Prairies takes a close look at the influence of rail construction and travel on development in Canadas heartland....more
---
29. Regina Leader-Post: Regina's Connaught school worth saving
Connaught worth saving
Connaught Community School in Regina's Cathedral neighbourhood is one of the top ten endangered places in Canada, according to the Heritage Canada Foundation.

The foundation releases a list annually, and this year the school sits alongside the likes of a theatre, hospital, office building and two churches.

The Regina public school division is currently looking at redesigning the 100-year-old school, the choices being renovating the current building or building a new school altogether....more

---
30. The Headliner: Restoring East Rosser School
East Rosser School move makes small step forward

East Rosser School
Plans to establish the former East Rosser School building as a local historical site are moving ahead.


The RM has been considering relocating and restoring the 1912-built school house for the past year.


Current plans call for the school to be moved from its current location two miles east of Rosser to the Prairie Dog Central Train station in Grosse Isle.


Reeve Frances Smee said the municipality received an estimate that pegged the cost of the project at $25,500. It is currently in talks with the RM of Rockwood to see if the neighbouring municipality would be willing to share the cost of the move.


"We have basically just given our findings to Rockwood to see if they will come on board to help us protect this important part of Rossers history," she said. "Once we have a decision from them, we will have something more solid."


East Rosser School is currently located on privately-owned land. The owner of the property has promised to donate the building to the RM if it is willing to pay for the cost of the move.


Smee said the project has the support of area residents, something the RM may have to count on if the move is to go ahead.


"This would be a community project with a lot of volunteer labour," she said. "We dont have anything written in stone, but if we do this I believe we will get a lot of support from the community.


The RM has begun discussions with Prairie Dog railway officials. Its membership has indicated it would be willing to participate in the project.


"If we can do this that would be excellent," said Prairie Dog spokesperson Jim Harris.


The East Rosser School closed in 1963 and students were transferred to Rosser Village at that time. It later served the area as a community centre until it was purchased by Harry Gnidzicjko and converted into a carpentry shop.
---
31. Winnipeg Downtown Places Blog: James Avenue Pumping Station
....Ruttan's system wouldn't impact Winnipeg's drinking water supply in any way. Water would be drawn from the Red River through a pump house into a pumping station that contained four, 540 horsepower "Otto" engines by Crossley Brothers of Manchester, England. These engines were powered from an on-site, coal-fired generating station (now demolished.)

The engines would be on stand-by and manned 24 hours a day, 7 days a week. When a call came from the fire department in a matter of minutes the system's network of 7.25 miles of high pressure water mains and 78 hydrants would be ready to deliver between 200 and 300 pounds per square inch of pressure - enough to send a stream of water up to 700 feet in the air.

The James Avenue site was chosen for its access to the Red River and rail lines for the coal supply. The construction contracts were let in late summer 1906....
---
32. Winnipeg Free Press: Historic Pumping station still feeling the pressure
Christian Cassidy, West End Dumplings
Pumping station still feeling the pressure

Interior
PRIOR to 1919, Winnipegs water system was made up of a series of wells and low-pressure pumping stations, such as the McPhillips Street Station, that distributed it around the city.

For fire suppression, there was a network of hundreds of fire hydrants but they were fed with the same pressure as household taps. It was up to fire wagons of the day to provide the necessary pressure. Some large buildings constructed after 1900, such as Eatons and the Kemp Manufacturing Building, included their own water reservoirs and pump systems.

Newspapers often reported about large, devastating fires that razed entire blocks in other cities. Winnipeg had its own close call in 1904 when the Bullman Block at Bannatyne Avenue and Albert Street caught fire. It destroyed the Bullman Block, Ashdowns store and the upper stories of the Duffin and Baker (Birt Saddlery) Block before firefighters got it under control.

If it had continued a few doors north, it would have burned the newly opened Union Bank Tower, Winnipegs first skyscraper.

Due to low water pressure during the fire, water had to be pumped into the system directly from the Assiniboine River. The result was the contamination of the drinking water supply and the worsening of an ongoing typhoid epidemic. In 1904, there were double the number of cases compared to the year before and 133 deaths.

The city needed a high-pressure water system to fight fires. The Board of Trade passed a resolution in December 1904 calling on the city to provide one for the downtown commercial district and agreed to pay 40 per cent of the bill. The resolution received a warm reception at city hall, which was no surprise given that the council was made up of local businessmen.

It was up to city engineer Henry Ruttan to find the system that would work best for Winnipeg. He looked to places such as Philadelphia, which had just put into service North Americas newest and finest fire-suppression system. Ruttans system wouldnt impact Winnipegs drinking-water supply in any way. Water would be drawn from the Red River through a pumphouse into a pumping station that contained four, 540-horsepower Otto engines by Crossley Brothers of Manchester, England. These engines were powered from an on-site, coal-fired generating station.

The engines would be on standby and manned 24 hours a day, seven days a week. When a call came from the fire department, the systems network of 12 kilometres of high-pressure water mains and 78 hydrants would be ready to deliver between 200 and 300 pounds per square inch of pressure enough to send a stream of water up to 200 metres in the air.

The James Avenue site was chosen for its access to the Red River and rail lines for the coal supply. The construction contracts were let in late summer 1906.

On Oct. 24, 1907 the first test of the system took place. Others followed in the days to come and the system was ready for service.

Aside from the conversion from river water to Shoal Lake water and coal-powered generators to electric, the system continued to operate until Oct. 10, 1986, when it was taken out of service. The intake building along the river was longtime home to the harbourmaster but the pumping station remained empty.

Through the late 1980s and 1990s, the most mentioned reuse was as part of a science and technology museum, though it appears nobody floated an actual plan to open a museum. In the late 1990s a deal to turn it into a brew pub with a museum component fell through.

In 2001, CentreVenture sold it to Peter Ginakes and Bob Harris for $150,000. In 2004, the city bought it back for $750,000 but found one of the Crossley engines had been removed without permission and gifted to the Austins Threshermens museum for a "substantial" tax receipt. Another large pump was also missing but the two would not divulge where it went.

Though there has been a recent flurry of media stories about the building, there is still no plan for its reuse.
---
33. Winnipeg Free Press: Manitoba Legislature's skylight restoration underway
Fixing Manitoba's largest leaky roof
In a corner of this sweltering, makeshift 16-metre-high workspace, held up by silver scaffolding, timber and plywood, Nicole Matchette quietly works away.

She, much like an archaeologist searching for the missing link, patiently scrapes tiny flakes of paint off the ceiling above the grand staircase of the Manitoba Legislative Building.

The province called in the Philadelphia resident to see if she and her employer, Materials Conservation Collaborative, can accurately match the ceiling's colour scheme as it was first painted during the building's construction between 1913 and 1920.....more
---
34. Winnipeg Free Press: Permit Granted to Demolish Coronation Block
Permit granted to demolish Shanghai Restaurant
Council voted to grant a permit to demolish the Coronation Block, the 139-year-old King Street institution also known as the Shanghai Restaurant building.

In 2010, the non-profit Chinatown Development Corp. sought permission to demolish the vacant building to operate a surface parking lot. The city refused to allow the demolition without a plan to build a new residential structure. The Chinatown Development Corp. now wants to maintain the site as a vacant, landscaped lot.

Council voted 13-3 to approve the plan. Couns. Jenny Gerbasi (Fort Rouge), Ross Eadie (Mynarski) and Harvey Smith (Daniel McIntyre) voted against it.

Property chairman Coun. Jeff Browaty said it currently costs the non-profit group thousands of dollars a year to maintain the property and the goal is to eventually build housing for seniors....more
---
35. Winnipeg Free Press: Rush to raze leaves lingering holes
Brent Bellamy
Vacant lots affect security, foot traffic

Brent Bellamy / Winnipeg Free Press While downtown buildings like the Criterion Hotel (below) were successfully redeveloped and repurposed, the Shanghai Restaurant building (above) will become a green space.
Dec. 15, 2010: Winnipeg city council approves demolition of the Shanghai Restaurant building at 228 King St. with the following condition for redevelopment: "preparation of a firm redevelopment proposal and a formal application for a building permit."
July 18, 2012: Approval for demolition is granted with the following change to the original conditions: "receipt of an urban design submission that meets the intent of council not to allow a surface parking area."
With this revision, the requirements for demolition of a building that has stood at the heart of Winnipeg's Chinatown for longer than Chinatown has existed went from proving the building would be replaced immediately to the installation of a few thousand dollars' worth of sod and a promise to water and mow. The 130-year-old building will soon make way for a city block-sized grass field being hailed as a "much-needed" passive park for Chinatown's few hundred residents.
This raises the question: Is it the physical presence of cars that makes parking lots detrimental to the quality of a city's urban environment, or are there greater issues that laying sod does not alleviate?
The 2010 city report indicated "allowing surface parking on an interim basis may discourage the timely development of the site due to the income that is generated at low cost to the owners." This is a common argument against allowing parking lots and it is certainly true that sod, for now, prevents the collection of these revenues. Allowing the building to be demolished, however, does provide a significant economic advantage that will also likely discourage timely development. Lower property taxes on an empty lot and the elimination of building-maintenance costs removes any financial pressures that may have acted as an incentive to redevelop the site.
---
36. Atlantic Weekly: Preservation
Nate Berg
Who Has the Right to Preserve a City's Past?
The owners of the long-shuttered Gates Rubber Company factory complex in Denver want to knock it down. So do neighborhood groups who have been calling for the site to be redeveloped. But an urban explorer college student living in nearby Boulder has taken it upon himself to save the site by applying for a historic landmark designation – a controversial move that's causing many in the city to consider who has the right to preserve history.
Eugene Elliott is a 21-year-old from Iowa studying real estate and business at the University of Colorado, and he really likes the Gates Rubber factory. According to posts on the urban explorer forum UER.com, Elliott has taken a handful of trips inside the decaying complex. In papers filed with the city of Denver, he argues that the complex is an important element of the city's physical history and played an important role in the development of the economy. Complete with a $250 fee, Elliott has started the formal process of saving the complex from destruction.

The Gates company, city officials and various neighborhood groups are livid. They'd been working for years to usher the site towards redevelopment as a planned retail and residential development on the site. The historic preservation filing, they say, is a wrench in the gears and will add unnecessary further delay to the redevelopment. This recent article from Denver Westword details their disappointment.
---
37. Globe and Mail: Wright's Darwin Martin House-Buffalo
Dave LeBlanc
A wounded Frank Lloyd Wright home in Buffalo, N.Y. gets put right
How do you right an architectural wrong … twice?
In 1954, architect Sebastian Tauriello purchased Frank Lloyd Wright's self-described "opus," the five-building Darwin D. Martin house complex in Buffalo, N.Y., after the family abandoned it in 1937, thereby saving it from an undignified demolition-by-neglect. That Mr. Tauriello was forced to sell the rear of the site to raise funds – which resulted in the demolition of key structures in 1962 for the erection of low-rise apartment buildings – was no doubt painful, but necessary to restore the main house.
The new look of an old Frank Lloyd Wright home
Today, the Martin House Restoration Corporation (MHRC) is putting the finishing touches on righting Mr. Tauriello's wrong.
As most architecture buffs in Southern Ontario know, Wright's 100-foot pergola, conservatory and carriage house have been painstakingly reproduced from original plans – with bricks manufactured in vintage "beehive" kilns and reproduction art glass windows – at a cost of millions upon millions of dollars. This, in turn, has spurred something of a posthumous Wright-building frenzy in Buffalo, as two unrealized projects have also been completed (not by the MHRC) in the past decade: the Fontana Boathouse on the Niagara River, designed for the University of Wisconsin in 1905, and Darwin Martin's Blue Sky Mausoleum at Forest Lawn Cemetery, designed in 1928.
This, understandably, has raised questions of authenticity and rebuilding vs. remembering in the architectural press.
But to step inside the entry hall of Mr. Martin's home, to allow one's gaze to travel past the massive fireplace to the long pergola is to remove all questions … and breath.
"So the Nike in the Louvre is about three feet taller," says MHRC director of operations Margaret Stehlik of the gleaming white exclamation point at the end of this awe-inspiring vista, a Winged Victory of Samothrace statue under the conservatory's apse. "It's so terrific that we were able to rebuild this so you can realize it in three dimensions instead of a photograph.
"It makes a big difference."
It sure does, and that's why all arguments to the contrary are irrelevant. Because Larkin Soap Co. executive Darwin Martin was one of the highest paid executives in the United States in 1903, Frank Lloyd Wright was able to fully realize the Prairie Style he had been distilling for a decade when he was handed the commission. He was also able to arrange the five structures – 15,000-square-foot main house, pergola, conservatory, carriage house/stable and a smaller house for Mr. Martin's sister and husband – into a vital composition within an equally curated landscape.
Editor's Note:

I visited this site a year ago as part of the National Trust Conference in Buffalo...if you live in Toronto or southern Ontario, and have not visited Buffalo lately, you are missing out on one of America's great architectural cities...right in our front yard...fall is a great time for weekend outings.
---
38. Grain Edit: Petition to save Chicago Modernist Hospital
Save Prentice
Designed by famed architect Bertrand Goldberg, Prentice Women's Hospital has added drama and interest to the Chicago skyline for nearly four decades. Unfortunately, like Marina City Towers and many of Goldberg's other architectural wonders, the hospital has no formal protection.
Today, the vacant building is threatened with demolition by Northwestern University, which sees the land on which Prentice sits as expansion space for a new research tower.
---
39. National Trust Website: David Wright House Threat
Laura Wainman
Help Protect the David Wright House, Designed by Dad Frank Lloyd Wright
In the architecture world, no name carries more weight than Frank Lloyd Wright. But, as an ongoing dispute in Phoenix Arizona shows, the name alone does not protect iconic buildings from demolition threats. A 1952 Arcadia home built for Wright's son, David Wright, is in danger of being torn down by current owners, the 8081 Meridian Corporation.

The David and Gladys Wright House is the only Wright residence based on the same spiral concept as the Guggenheim Museum, and boasts a unique coiled, concrete façade. The property was purchased in June 2012 by 8081 from J T Morning Glory Enterprises, who had placed the house on the market in 2011 after it sat unoccupied for two years.
---
40. New York Times: Architecture without Drawing?
Michael Graves
Architecture and the Lost Art of Drawing
IT has become fashionable in many architectural circles to declare the death of drawing. What has happened to our profession, and our art, to cause the supposed end of our most powerful means of conceptualizing and representing architecture?
The computer, of course. With its tremendous ability to organize and present data, the computer is transforming every aspect of how architects work, from sketching their first impressions of an idea to creating complex construction documents for contractors. For centuries, the noun "digit" (from the Latin "digitus") has been defined as "finger," but now its adjectival form, "digital," relates to data. Are our hands becoming obsolete as creative tools? Are they being replaced by machines? And where does that leave the architectural creative process?
Today architects typically use computer-aided design software with names like AutoCAD and Revit, a tool for "building information modeling." Buildings are no longer just designed visually and spatially; they are "computed" via interconnected databases.
I've been practicing architecture since 1964, and my office is not immune. Like most architects, we routinely use these and other software programs, especially for construction documents, but also for developing designs and making presentations. There's nothing inherently problematic about that, as long as it's not just that.
---
41. New York Times: Landmark for Many Is Opportunity for University
STEVEN YACCINO
We feel like the building is infinitely reusable because of the way it's designed, said Christina Morris, from the Chicago office of the National Trust for Historic Preservation, referring to the column-free, clover-shaped floor plan.

Peter Hoffman for The New York Times - The old Prentice Women's Hospital building was designed by Bertrand Goldberg in 1975.
CHICAGO — At night, the floating cylinders of the former Prentice Women's Hospital sit dark, abandoned among the city's glowing towers.
Designed by the Chicago architect Bertrand Goldberg, whose Marina City towers are among this city's most iconic structures, the 1975 building has been left largely vacant since the hospital moved to a new location five years ago.
Since then, tension over what to do with the property has been mounting. Northwestern University, which now owns the land the building stands on, has long talked of plans to raze it and replace it with a new medical research center that the school says would bring millions of dollars in federal money and thousands of new jobs to the city.
But while some Chicagoans regard the building as an eyesore and would be just as happy to see it go, others, including many in the design community, are horrified at the prospect. They consider it a rare example of intriguing, imaginative design and bold engineering from a time in the Modernist era that was dominated by anonymous boxes.
Now, Mayor Rahm Emmanuel is getting pulled into the fight. Last week, more than 60 prominent architects from Chicago and elsewhere signed a letter to the mayor urging the city to give the site protected landmark status. "Chicago's global reputation as a nurturer of bold and innovative architecture will wither if the city cannot preserve its most important achievements," the letter warned.
Al Cubbage, a spokesman for Northwestern, said the university has been open about its plan to tear down the building for more than 15 years. While the women's hospital moved to another location in 2007, the building's final tenant, a psychiatric institute, finished its lease only last year, freeing up the site for demolition.
---
42. Evening Times (Glasgow): Shock study reveals Glasgow's crumbling homes
Vivienne Nicoll
ALMOST half of Glasgow's privately owned homes are in urgent need of repair
From Shawlands to Battlefield, and King's Park to Woodlands, a new report warns that historic properties are starting to crumble.
In a bid to tackle the care and maintenance problem, the city council has set aside £8.4 million to ensure Glasgow homes are brought up to a reasonable standard.
Although tenements make up around 70% of the city's housing stock, a large number of people stay in them for only a couple of years before selling up, meaning they are reluctant to pay big bills to repair or maintain the property.
The average cost for a major repair to a common close is about £250,000, but bills can soar with each owner in a close facing bills in excess of £50,000.
Some 5000 properties, made up of 4000 flats and more than 300 shops, has been recorded by the council as being in need of repair.
Liz Cameron, the city council's executive member for jobs and the economy, states in the report: "More than half the housing stock in the city is in private ownership "Therefore, it is essential for the future growth of the city that its condition is maintained and improved over time so this sector remains an attractive choice for Glasgow's citizens and people wanting to move here.
"Our older properties are an important part of Glasgow's built heritage.
"Over 95,000 homes which are owner occupied or privately let were built pre 1945."
---