Issue No. 211 | May 13, 2013
1. Heritage Canada Foundation National Awards Extends Deadline for Nominations to MAY 10!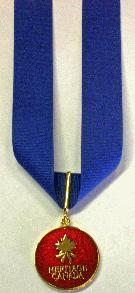 Heritage Canada Foundations National Heritage Leadership Awards celebrate individuals, organizations and corporations whose work gives new life to Canadas historic places.

The nomination deadline has been extended to May 10, 2013:

- Lieutenant-Governors Award for Heritage Conservation
This award recognizes outstanding achievement by an individual, group or corporation in the province in which the Heritage Canada Foundations annual conference is held. This year, we are seeking nominations for worthy recipients whose work has benefited the province of Ontario.

- Gabrielle Léger Medal for Lifetime Achievement
Named after the wife of former Canadian Governor General Jules Léger, this award recognizes individuals for their outstanding service to the country in the cause of heritage conservation.

Dont delay! Help us celebrate your heritage achievements.

For information on nomination procedures and past award recipients, visit our website at www.heritagecanada.org, or contact Carolyn Quinn, Director of Communications at cquinn@heritagecanada.org or at 1-866-964-1066 x. 229.
---
2. Heritage Toronto is excited to announce the launch of its 2013 Tours program!
Heritage Toronto
Many Torontonians know how great our walking tours are weve been putting them on for 19 years. Heritage Toronto Tours in 2013 will be a bit different. Its not just walking tours that well be offering - were excited to be expanding our usual walking tour program to include bus, bike, family and boutique tours too!

This years Tours program will run from the end of April until October and have 58 in total, including 26 new tours.

Please visit www.heritagetoronto.org to view upcoming walks or download the 2013 Heritage Toronto Tour brochure.

We hope that you will join us on a tour wed love to show you some hidden gems, tell you about some fascinating stories and share with you Torontos amazing heritage!
---
3. U of Toronto - Plastic Coated Asphalt Or Grass Common
Catherine Nasmith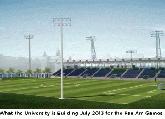 What is proposed now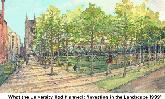 From the earlier landscape plan
Last week at Urbanspace Gallery several speakers laid out the case for preserving the University of Toronto's Back Campus field as a publicly accessible common. The issue is the imminent construction of two field hockey courts for the PanAm games, a project that won approval from Governing Council behind closed doors. The project has been promoted by the Phys Ed faculty who see it as a way to partner to get a new subsidized sports facility. The project is scheduled to start construction on July 1.
So what's not to like. As the project has become better understood, serious questions are arising among faculty, students, and the surrounding neighbourhoods. Is it right to trade a grass common, which is now used for sports and is also hard to replace open space in the downtown, for a single purpose sports field? Now it is one of the few places where anyone can just sit, throw a frizbee, enjoy a picnic. It also provides a dignified setting for the many designated University buildings that surround it, Massey, University, Wycliffe, and Trinity Colleges, as well as the side of Hart House and most importantly, the Soldier's Tower. Not to say the common could not be improved. The field hockey proposal is at the expense of approved plans to add trees, walkways around the edges promised in the 1999 landscape master plan, Investing in the Landscape done by Urban Strategies.
And wait a minute, nearly 10 million dollars is being spent to replicate a facility that already exists in nearby Brampton. Brampton wants to host the Field Hockey events of the games, but have to overcome a decision to concentrate the PanAm games in Toronto. MPP Rosario Marchese is working with Brampton MPP, and the Mayor of Brampton to get the Field Hockey event redirected in order to preserve the U of T Common.
Architect Anthony Belcher outlined the following issues. Three feet of soil will have to be removed to construct the field, then installation of a compacted base, then asphalt covered in artificial turf. High athletic field light standards are inappropriate in this historic environment, undermining the dignity of the Soldier's Tower in particular. The construction is more like a parking lot than a green space. One of the members of the audience described it as "plastic coated asphalt". Professor John Danahy has done some modeling showing the increased heat island effect of the proposed field, it requires huge amounts of water to cool it, that water has to be managed to avoid spreading contaminents.
Although the University promises public access to the surface, given the inability of the artifical turf to recover from wear and tear, there is concern that even if access were permitted, it would not be an attractive place to spend time.
Hilary Cunningham described the cultural value of the field. Historically the existing common has been used for various events, such as the Run for the Rom where the field was full of tents and charity runners. During the First World War the field was full of military tents for a time, indeed Soldiers Tower overlooks the common. The University of Toronto's landscape Plan intended to enhance its park use by adding walkways and additional tree planting. The trees on the western edge are English Elm, donated to the University and planted over a hundred years ago.
Professor Emeritus, Michael Bliss talked about the loss of accountability in Governing Council, that it has become secretive in its decision making practices, hence the community reaction so much after the fact.
Several audience members commented on the excellence of the presentations, clearly setting out the case for stopping the project. However, given its advanced state of planning, financial commitments, it is not clear whether efforts to designate the field as a cultural heritage landscape, or efforts to embarrass the Ontario government for duplication of the Brampton facility will create a much needed pause for sober second thought.
---
4. Sign Petition to Protect Kensington Market
Eti Greenberg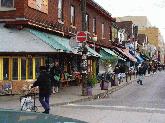 Corner of Augusta and Baldwin Street
We just received encouraging news that Loblaws is feeling it in their reputation. They have contacted Councillor Adam Vaughan's office looking for ways that they might co-exist with Kensington Market without harming small food vendors.
Loblaws has suggested they may want to meet with the Kensington Business Improvement Association (BIA), so let's take advantage of this moment to turn up the heat on Loblaws and get a real promise from Galen Weston to save our Market.
Please share this petition with all your friends who love the Market. You could forward this email and ask them to sign at www.change.org/kensington
---
5. PoconoRecord.com: Hawley brightens its future by saving historic building
CONNIE PASSALACQUA HAYMAN

Grant Genzlinger stands inside his Mill Market in the Hawley Silk Mill. Michael J. Mullen / Staff Photographer

Southern End of Building (looking South East) Troy Bystrom EcoLEDGE
When the empty, enormous white elephant Hawley Silk Mill on Route 6 came up for auction in 2009, there were three bidders. One wanted to break up the biggest bluestone building in the world and haul the stones away, and another wanted to turn the 128-year-old historic treasure into a self-storage facility.
A third bidder had a much better idea, a plan to preserve the building's beauty and historic stature while turning it into a center of commerce, arts, education and public service. The group of investors — led by the Genzlinger family, Hawley restaurateurs — wanted to develop an office/retail complex that would showcase local resources. "The whole point of the project was local economic development," says managing director Justin Genzlinger, who grew up in Hawley and whose parents own the Settler's Inn in Hawley. "We wanted to be an incubator for new businesses."
Four years later, the 65,000-square-foot Silk Mill combines a ground floor market, fitness center, salon, art gallery, clothing boutique and local weekly newspaper with second floor offices housing attorneys, real estate and investment companies and several nonprofits including a medical center and the American Red Cross. Local musicians regularly perform evening programs in the spacious lobby. And there's more to come — the $20 million renovation is not complete.
So far, the Silk Mill has created 101 new jobs with a payroll of $2.8 million. Its tenant businesses have generated $7.3 million in revenue. Currently only 5,000 square feet of office space and one retail space on the first floor remain to be leased.
Editor's Note:

Architect Peter Bohlin who designed the Apple Stores is designing the retail space. Mr. Bohlin and his firm Bohlin, Cywinski, Jackson are creating an upscale design for the historic building maintaining key features and integrating modern elements into the 120-year-old blue stone structure. http://www.hawleysilkmill.com/index.php?option=com_content&view=category&layout=blog&id=1&Itemid=99
---
6. Globe & Mail: Seagram heiress Phyllis Lambert: An architectural visionary looks back
ALEX BOZIKOVIC

NYT - Phyllis Lambert
In the winter of 1954, three people set up shop in a small loft on Manhattan's East 44th Street to plan a skyscraper. One was arguably the greatest architect of the 20th century; one a fixture of New York's cultural elite; and one a 27-year-old Canadian heiress.
It took all three of them – Mies van der Rohe, Philip Johnson, and Phyllis Lambert – to build a masterpiece.
The Seagram Building, a shimmering bronze-clad slab with a grand plaza on Park Avenue, became arguably the most important tall building in history. (And its restaurant, the Four Seasons – with its Picasso tapestry and grand modernist space – became the place where the power lunch was born.)
Now, 60 years later, Lambert – who will be the subject of a tribute Sunday at Montreal's Blue Metropolis Festival – is telling her part of the story in a new book, Building Seagram, which blends a first-person account of the design and construction with historical context.
"I believe my life began then," she says in a telephone interview from Montreal. "It gave me a view on life; it gave me a purpose." Today, at 86, she is herself a grand cultural figure: Most famous as the founder of the Canadian Centre for Architecture in Montreal, she's had a remarkable career as an architect, scholar, preservationist and patron.
It all began in 1954, she writes, when she was living in Paris, "trying to be an artist," and got wind of the Seagram Company's plans – her dad's plans – to build a New York headquarters. It would have been a generic behemoth wrapped in Moderne drag and heavy marble. She wrote to her father, Seagram founder Samuel Bronfman, an eight-page rant filled with learning, idealism and chutzpah. "Dearest Daddy," she wrote, "this letter begins with one word repeated very emphatically NO NO NO NO NO." She suggested to him, "You must put up a building that expresses the best of the society in which you live."
---
7. Globe and Mail: It's anything but boring peeking into this specialized world of 'Dutchman' (the repair not the people)
K Stacey
At Brampton's Alderlea, its all about the belvedere
Blame it on the belvedere.

That architectural feature, says conservator Alan Stacey, is what hooked him into taking on the task of restoring some of the bits and bobs of Alderlea, an 1865 Italianate mansion in Brampton, Ont.

I borrowed a stepladder off somebody, hoisted myself up to the roof rafters, and got up to the belvedere, remembers the affable Englishman.
---
8. Toronto Star: Leaside Centennial Celebrations
Richard Lautens
Stephen Harper cracked jokes with Premier Kathleen Wynne at a glitzy gala in a self-storage facility
Stephen Harper cracked jokes with Premier Kathleen Wynne at a glitzy gala in a self-storage facility.
RICHARD LAUTENS / TORONTO STAR
Prime Minister Stephen Harper talks about his childhood in Leaside during a gala event marking the 100th anniversary of the area.
The Prime Minister waxed nostalgic over the Beatles, gender-segregated school yards and the ferocious debate over a new Canadian flag as he revisited his childhood stomping ground.
Speaking to more than 250 people at a glitzy gala marking the 100th anniversary of Leaside at a self-storage facility Saturday, Stephen Harper hearkened back to his younger days in the East York neighbourhood, noting how different it was back then.
"A few of the older boys were starting to wear their hair a little bit over the ears and a few of the older girls were starting to wear tighter clothes and shorter skirts," said Harper. "And most shocking of all to the parent teacher association, there were stories about some of them actually kissing."
Harper recalled some of his first political memories when, as a 5-year-old boy during the debate over a new Canadian flag, he polled the residents of his street, including his parents, to find out their views.
"Some of you might remember there were two principal designs for the new flag," he said. "The Harpers liked the one with the blue borders — and three Maple leafs."
Ontario Premier Kathleen Wynne, the Liberal MPP for the Don Valley West riding that encompasses Leaside, took the podium after Harper. She's newer to the area, having grown up in Richmond Hill, she said.
"In Richmond Hill during the flag debate, we were against the blue, just for the record, we wanted the red," said Wynne, laughing. "Just sayin.'"
The gala was one of a slew of activities in tight-knit Leaside to mark 100 years since its incorporation, which included heritage walking tours and a commemorative website.
The All Canadian Self Storage facility on Laird Dr. was decked out with plants, green turf over the concrete floors, and red tube lights that reflected from the tin walls.
Leaside 100 committee member Geoff Kettel said events are meant to champion heritage, as well as development that "respects that heritage."
The evening gala, featuring clinking wine and champagne glasses as well as dinner and dancing, however, was just "to have fun," he said.
Editor's Note:

This article was forwarded by Geoff Kettel, but is no longer on Star Website.

Congrats to organizers of Leaside Centennial Celebrations, they have had all of the important politicians in Ontario and Canada share in the fun. A real triumph of organizing and working social connections to really make an impact for Canada's heritage. Premier Wynn spoke at the opening of the exhibit Layers of Leaside, which is now on at the Leaside Library. Attended by Michael Prue MPP, Dave Johnson former cabinet minister, John Godfrey former MP, and hosted by John Parker, City Councillor. The opening attracted an overflow crowd, that has to make an impact on politicians. People value their heritage. Leaside organizers gave people a chance to show that.
---
9. Toronto Star: Online Toronto maps
Brian Bell
Project puts the history of familiar streets a click away
OurDigitalWorld (http://ourdigitalworld.org), a Canadian non-profit, public service organization with user/members both in Canada and the United States. We provide a web-based service that enables organizations, especially non-profit community groups such as libraries, museums, historical and genealogical societies, and educational institutions to upload, describe and exhibit their cultural and historical collections easily with online tools.

The goal of OurDigitalWorld is to enable the public to discover the amazing collections of historical material - especially photographs - of our communities and people. OurDigitalWorld already provides free access to over 4.1 million digital images, videos, scrapbooks, newspaper collections and more via a powerful one place to look discovery portal called OurOntario, see http://search.ourontario.ca/search. Try a search on the word "map" to see thousands of maps and articles about maps from all over Ontario - and beyond.

Nathan has been featured in a wide variety of sources and we have been happy to post an entry in the OurOntario portal to further promote public access to his site, see http://search2.ourontario.ca/results?site=Nathan%20Ng&itype=Maps&mt=collection&sort=score%20desc.

In this way OurDigitalWorld is helping many more Canadians to discover the wonderful work that Nathan and others like him are doing. We are always anxious to spread the word about this powerful public service.

For those who are looking for a way to contribute directly and have their individual images and descriptions indexed and hosted on the web, OurDigitalWorld also provides the VITA Digital Toolkit which is a complete, cloud-based solution for building digital collections. For a small annual hosting fee, organizations use VITA to easily upload, describe and display their collections online themselves.

Community engagement and global discovery features includes export abilities so that contributors can also use their data in other systems and it's great not only for images but for scrapbooks, documents, newspapers, oral histories, 3D objects. And it's actually ideal for the creation of full online 'exhibitions' exactly like Nathan's from any of the content that they have added through their account - or from anywhere else on the web.

To see some great examples of how dozens of communities, such as Oakville, are using this feature, go to http://images.oakville.halinet.on.ca/PhotoEssays.

We're always happy to find new channels to get the word out about our service and I'd be happy to answer any questions about OurDigitalWorld at any time.
---
10. Toronto Star: Why Keep Heritage Buildings
Christopher Hume
Why developers should heed the lesson of Union Station
Even now we are too quick to demolish, rather than respect and adapt our architectural heritage.By: Christopher
Buildings may not change, but attitudes do. What one generation can't wait to tear down, the next is in a rush to save.
First came the mass demolitions of the 1950s, '60s and '70s that reduced whole swaths of the downtown core to a giant parking lot. Today many of the buildings under construction are on the asphalt spaces for which so many historic structures were destroyed.
If the city hadn't been so free with the wrecking ball back then, we wouldn't need to build today's Toronto seemingly from scratch.
Even the great Union Station came close to being razed. Designed to impress, it was conceived as one of the great train terminals in Canada, if not North America. When finally unveiled in 1927 — railway and bureaucratic bickering delayed its opening by fully seven years — it ranked right up there on the growing city's list of landmarks.
---
11. Torontoist.com: What the Old Don Jail Might Have Been
Chris Riddell
An old proposal found hidden in the stacks at Toronto Reference Library details a long-abandoned plan to turn the jail into a community centre

A rendering of what the Don Jail would have looked like, had the Don Jail Preservation Society had its way
The original part of the Don Jail, built in 1865 and now known as the Old Don Jail, features stunning Renaissance Revival architecture, and is considered one of Toronto's most iconic buildings. Even though it has been called an "embarrassment to the Canadian criminal justice system," and even though it was the site of hangings, floggings, and numerous other horrors, it has heritage status, which protects it from demolition. Construction is currently underway to incorporate it into the Bridgepoint Health Centre, a neighbouring hospital. The newer part of the facility will be shuttered for good this year, as the Toronto South Detention Centre, a newly built west-end superjail, takes its place.
But in 1980, the Don Jail Preservation Society had its own plans for the aging building. The non-profit, resident-led organization (now defunct) intended to buy the land and perform repairs and renovations. Their vision is detailed in a document called "The Old Don Jail Tomorrow." The proposal, now buried in the stacks at the Toronto Reference Library, is a fairly quick read at just 22 pages. It was a little on the kooky side, so it's no wonder it never came to fruition.
---
12. Torontoist: On Ray Moriyama and Ontario Science Centre
Edward Brown
Toronto Urban Legends: Raymond Moriyama Makes His Mark on the Ontario Science Centre
In 1964, when Raymond Moriyama received the commission to design what was then known as the Centennial Museum of Science and Technology, the young architect told the Star, "I think it's important to give every building the personal touch."
When it came to the first big project of his fledgling career, he meant this literally. Rumour has it that he actually built his name into the museum's roof.
At the time, Moriyama's star was still rising. He had already created buzz with his design for the Japanese Canadian Cultural Centre on Wynford Drive.
Prior to the cultural centre, Moriyama's most recognized public commission had been the Garden Pavilion at Edwards Gardens. The Centennial Museum of Science and Technology—which we now know as the Ontario Science Centre—would turn out to be a milestone in his career. Soon the architect would be receiving accolades for the designs of many now-iconic structures around the city, the country, and, eventually, the globe.
---
13. CBC News: Community plan transformed the 'drive-by capital' of Pittsburgh
Samantha Craggs
East Liberty went from being a crime hub to a place of pride. Part 3 of Steel to Steel: Bright ideas from Pittsburgh to Hamilton

Bill Peduto, city councillor and candidate in this month's Pittsburgh mayoral race, says East Liberty's turnaround came from a detailed neighbourhood plan. (Samantha Craggs/CBC)
Pittsburgh and Hamilton, two Steeltowns, two cities forced to struggle with decline of their traditional manufacturing economies, two cities trying to find a new way. Pittsburgh is frequently held up as a model of economic redevelopment. Three major magazines have named it America's most livable city. Major tech companies such as Google and Apple have located there. CBC Hamilton went to Pittsburgh to find three success stories that might have application here, from a warehouse full of artwork to a neighbourhood plan that turned an area known for drive-by shootings into a family-friendly hangout. This is the final installment of our three-part series.
---
14. CBC News: Steel to Steel - 4 final ideas from Pittsburgh to Hamilton
Samantha Craggs
Pittsburgh's strengths sound familiar, hospitals, universities, history and location

"There's a resilience and persistence of people who have grown up in these industrial cities," says Don Carter, an urban renewal expert at Carnegie Mellon University. He encourages Hamilton and Pittsburgh to embrace their natural personalities. (Samantha
Pittsburgh and Hamilton, two Steeltowns, two cities forced to struggle with decline of their traditional manufacturing economies, two cities trying to find a new way. Pittsburgh is frequently held up as a model of economic redevelopment. Three major magazines have named it America's most livable city. Major tech companies such as Google and Apple have located there. CBC Hamilton went to Pittsburgh to find three success stories that might have application here, from a warehouse full of artwork to a neighbourhood plan that turned an area known for drive-by shootings into a family-friendly hangout.
Here are four more words of wisdom.
---
15. CBC News: Pittsburgh foundation saves and flips old buildings
Samantha Craggs
Group of concerned residents formed a non-profit organization 50 years ago. Part 2 of Steel to Steel: Bright ideas from Pittsburgh to Hamilton

Station Square is one of the big successes of the Pittsburgh History and Landmarks Foundation. (PHLF)
Pittsburgh and Hamilton, two Steeltowns, two cities forced to struggle with decline of their traditional manufacturing economies, two cities trying to find a new way. Pittsburgh is frequently held up as a model of economic redevelopment. Three major magazines have named it America's most livable city. Major tech companies such as Google and Apple have located there. CBC Hamilton went to Pittsburgh to find three success stories that might have application here, from a warehouse full of artwork to a neighbourhood plan that turned an area known for drive-by shootings into a family-friendly hangout. This is the second part of our three-part series.
---
16. Hamilton Spectator: Philpott parishioners at $13.4-million crossroads
David Churchill

Charles Cochran. Philpott Memorial Church in 1907. Charles Cochran Album. Hamilton Public Library
A plan to take Philpott Memorial Church into the future is finally ready, and after 30 years of debate, it's time for a decision.
Parishioners of the downtown church, which is more than a century old, are considering whether to tear it down and rebuild in an ambitious project that could cost as much as $13.4 million and take years to complete.
It's a decision that's exciting and scary at the same time, said church administrator James Dean, and the discussions have been ongoing "for the last few years."
This will be at least the third time Philpott has considered a renovation or a rebuild in the past 30 years. In 1991, the congregation did not support a renovation proposal that would have cost $3 million.
Dean and the church's steering committee unveiled their dream — called A Kingdom Build — to about 30 parishioners on the weekend and will hold more information sessions this week. He admitted at this point it's hard to tell if the plan has the full support of the congregation.
"One of the things we are doing is getting permission for fundraising," Dean said. "Nothing will be confirmed until (a vote) on the 28th of April."
Editor's Note:

Note: 114 Park Street North is noted in the City of Hamilton's Inventory of Buildings of Architectural and/or Historical Interest
---
17. Hamilton Spectator: Son fights to protect father's deteriorating legacy, carved in stone
Jeff Mahoney

Cathie Coward/The Hamilton Spectator Louis Temporale Jr holds the original mould for the limestone sculpture that his late father, Louis Sr., created for the Hamilton Port Authority building on James Street North.
If you saw the work of the father (and you probably have) and then what they've done to it, you'd understand the tears of the son.
And the anger.
It's some of the greatest "public space" stone carving this country ever produced. Much of it (though, thankfully, not his local work) has been deliberately smashed, or negligently and horribly mis-preserved.
Louis Temporale Sr. lived in Hamilton for 10 years, late 1920s to late '30s. In that short time, he engraved some of our most enduring images.
The stone carving at the Hamilton Port Authority, including the iconic Indian head prow; the exquisite stone ornamentation on the old Bank of Montreal building (Main and James); the frieze on the old post office (Main and John; now the court building); and the stone abutment art on the High Level Bridge.
"He was only 19 when he started on the Bank of Montreal," says Louis Temporale Jr. "He'd just come from Italy. He could twist granite and limestone like butter."
Despite being trained by the best traditionalists in Europe, he was excited by the unconventional things happening in Canada: the boldness of the techniques; the use of indigenous motifs.
---
18. Historic Maps of Toronto
Published by volunteer Nathan Ng
---
19. Kingston Whig-Standard: Why KCVI should be a heritage site 6
Floyd Patterson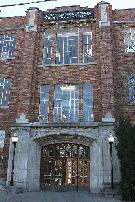 Kingston Collegiate Vocational Institute. The projecting limestone entrance to KCVI highlights the Modern Gothic, or Beaux-Arts Gothic also known as Collegiate Gothic architectural style popular with the Ministry of Education
A pencil-and-parchment start in an oversized woodshed seven generations ago launched the classroom learning that became Kingston Collegiate and Vocational Institute, long celebrated as Ontario's oldest high school.
Rewind to a 1785 scene with young children learning arithmetic in the parlour of a missionary's home on a farm, about where Murney Tower Museum is.
The missionary, Pennsylvania-born Reverend John Stuart, MA, UEL, passionately placed schooling and Christian believing on an equal plane. Stepping ashore at Cataraqui, to be known soon as King's Town, next Kingston, he had found clustered on the edge of the wilderness 40 or so wooden houses, the shattered stonework of an old fort and a population of 300 with no school. Mission one: educate "our boys." (Girls, not expected to wield power in politics or business, were taught by their mothers, or at private finishing schools if affordable )
---
20. niagarathisweek.com: Separate heritage ministry called for
Paul Forsyth
Heritage Thorold tells Wynne present system not working
Heritage Thorold has called on new Ontario Premier Kathleen Wynne to put heritage on the province's radar once and for all.
Pamela Minns, secretary-treasurer of the local advisory committee that researches local architecture under the criteria of the Ontario Heritage Act, and which promotes heritage conservation, told Wynne in a new letter that for too long heritage has been a poor cousin among provincial priorities.
"Heritage in Ontario is in trouble," said Minns. Without support for heritage from various levels of government, "it will fall by the wayside and we will lose our past history forever," she said.
Minns' letter, which was in the May 7 Thorold city council package, called on Wynne to create a new, standalone heritage ministry. Right now, responsibility for heritage is wedged in along with other portfolios in the ministry of tourism, culture and sport, with culture itself also involving the arts.
"(This) certainly downplays (heritage's) importance to the government and the residents of Ontario," said Minns.
"Our heritage is basically in the hands of volunteers who work extremely hard and have a passion for the preservation of Ontario's heritage," said Minns. "They have a huge job on their hands and not many tools with which to work. There are many, many problems we face daily in trying to preserve our heritage for future generations."
---
21. Owen Sound Sun Times; Repurpose of Knox United Church
Scott Dunn
Harmony Centre Owen Sound meeting mandate
With the old Knox United Church organ settled in at a new church home and a performance space opened up at what now is called Harmony Centre Owen Sound, a charitable organization is going about its mandate to preserve the historic building and serve the community.

Several months have passed since Dr. Frank Greaves and his wife Leigh Greaves took possession of the 140-year-old church building at the corner of 9th St. E and 4th Ave. E.

The church was vacated by its congregation because of maintenance costs and declining church membership. The congregation merged with that of the former Division Street United Church to form Georgian Shores United Church.
---
22. Peterborough Examiner: Heritage conservation is "good business
Rob McCormick

Erik Hanson and Debra Soule of the city Arts and Heritage division, chat opposite the Henthorn block Wednesday at the northeast intersection of George and Hunter Streets downtown. Clifford Skarstedt/Peterborough Examiner/QMI Agency
For Erik Hanson, Peterborough's heritage resources co-ordinator, buildings aren't just buildings. They're living entities that help shape the human experience, and he has spent his career trying to preserve them.
His latest project will launch Tuesday night, when the city holds a meeting designed to determine public interest in establishing the city's first heritage district –an entire neighbourhood put under the protection of the municipality by designating it under the Ontario Heritage Act.
Under a designation bylaw, any changes or additions to buildings in the neighbourhood would have to be approved by the municipality.
"If you are the owner of a designated property, the features of your house that have been deemed to contribute to its history are protected, and if you want to make an alteration, you would have to seek the approval of the city," Hanson said.
For Hanson and other heritage conservationists, a heritage district would be the next logical step in an evolution that began in the late 1960s, when people like the late local historian Martha Kidd "were banging on the doors of City Hall saying 'Stop the demolition of our beautiful heritage buildings.'"
---
23. Peterborough Examiner: Peterborough Inaugurates Search for Potential HCD's
Brendan Wedley
Many options for heritage districts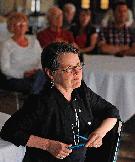 Catherine Nasmith at Peterborough HCD Workshop
Think of a Peterborough neighbourhood with a unique character that should be preserved.
It didn't take the roughly 50 participants at a workshop on heritage districts to come up with a long list Tuesday night.
The Avenues just west of the downtown, the Point in East City next to Little Lake and the Otonabee River, the old west end around Weller St. and Homewood Ave., Crescent St., Prince and Princess streets, the teacher's college neighbourhood and Harvey St. were quickly marked down on a map of the city.
The city organized the meeting at the Lawn Bowling Club on McDonnel St. to begin a community discussion on the designation of the city's first heritage district.
Designating a district recognizes and preserves the unique character of an area, including its buildings and landscape. Any significant changes to the neighbourhood have to be approved by the municipality.
The city's looking for a neighbourhood that wants the heritage designation.
Catherine Nasmith, an architect who served as president of the Architectural Conservancy of Ontario, led the discussion.
Nasmith showed photos of heritage districts in Toronto, New York, Cobourg, Port Hope and Bayfield.
"When you do something new in a heritage district it has to fit in, but that doesn't mean it has to be the same," she said.
The city's planning on doing smaller workshops in neighbourhoods that are interested in becoming heritage districts. It would start a study on selected neighbourhood in the fall with a report on the plan for a conservation district going to city council next year.
Erik Hanson, the city's heritage resources co-ordinator, explained that the city wants to start with a residential neighbourhood rather than using the downtown as the community's first heritage district.
Editor's Note:

Fantastic to be part of this process. I was reminded just how many great neighbourhoods Peterborough has. And oh my God, you should visit just to tour the amazing bowling pin porch columns...interestingly no one seems to know the craftspersons who made these signature posts.
---
24. Peterborough Examiner: Public meeting Tuesday on city's plan to create heritage conservation districts in neighbourhoods
Rob McCormick

City heritage resources co-ordinator Erik Hanson
The city will host a meeting Tuesday to gauge public interest in designating historically or culturally significant neighbourhoods as heritage conservation districts that would place the areas under the protection of the city.
Under a designation bylaw, any changes or additions to buildings in the neighbourhood would have to be approved by the municipality.
"If you are the owner of a designated property, the features of your house that have been deemed to contribute to its history are protected, and if you want to make an alteration, you would have to seek the approval of the city," said Erik Hanson, the city's heritage resources co-ordinator.
"So that's the restriction," he said. But, he said, the benefits to designation are "huge."
"We've got excellent documentation that designated heritage properties hold their property values as well or better, and rise in value faster, than non-designated properties," he said.
About 125 individual properties in the city are designated under the Ontario Heritage Act, but a heritage district would be a first for Peterborough, Hanson said.
---
25. Town Crier: Plans to alter Elgie house rankles residents
Eric Emin Wood
But how much of the Leaside building is really historic?
TOWN CRIER - WHAT SHOULD BE SAVED? While the central portion of the Elgie House at 262 Bessbororugh Dr. was likely built in the 1840s, two newer additions were added to the structure.
In the late 19th century, before Leaside was even a town, it was a collection of farmers' fields. The Elgies, who owned a farmstead that included a red brick house now at 262 Bessborough Dr., were one of the area's more prominent families.
Likely built in the 1840s, the Elgie house remains standing to this day, though it might be shuffled around soon if developer Renaissance Fine Homes has its way.
Renaissance, which purchased the house last year, plans to demolish a pair of wings added by its previous owners in 1971 and 1990, move the remaining building forward, divide the current lot into three, and build new houses on the two additional lots.
---
26. Windsor Star: bulldozing our heritage?
Doug Schmidt

Julia and Marty Conlon have restored a trio of heritage homes they own on Kildare Road in Walkerville. "It always baffles my mind when they tear these buildings down," Julia said of demolition of the city's historical buildings.
A local businessman who has made it his mission to restore Windsor's neglected heritage buildings to preserve the stories they tell is concerned the city is gradually erasing the signposts to Windsor's rich and colourful past.
"I just think the city has done a very poor job in saving and protecting buildings that have architectural or heritage features that should be preserved," said Mike Brkovich, who lives in a heritage-designated home on Victoria Avenue he restored and who has been personally involved in the restoration of a number of Old Walkerville gems.
"I hate to say it, but I think we're going to lose a lot more of these buildings," he added.
Heritage lovers expressed outrage this week when council condemned the Grayson House to the bulldozers. The Tudor Revival gem at 1077 Ouellette Ave. will be turned into parking in an area littered with vacant lots, and it's just the latest in a string of heritage demolitions.
Brkovich says the decision bodes ill for other properties on a municipal list aimed at preserving historical structures.
A local sports hall of famer who played championship college basketball with Magic Johnson, Brkovich can talk heritage with authority. He owns eight buildings on Windsor's heritage register, including his own home, and four of them are designated under the Ontario Heritage Act.
---
27. Windsor Star: Historic Boblo dance hall for sale
Julie Kotsis

Historic structures like the dance pavilion on Boblo Island are available to a buyer or buyers, according to Boblo marketing director Gena Boschin.
From his perch on the balcony, Pat Warren drank in the splendour of hundreds of white uniformed sailors and impeccably dressed young women jitterbugging around the wooden dance floor below, moving to the tunes of the Matti Holli Orchestra.
"Tangerine, Jealousy and Jersey Bounce - those were the first three tunes I heard on Boblo Island when I was working there," said Warren, who was an impressionable 13-yearold in 1941 working his first job as a busboy on the island.
During his time off, Warren, now 84, would sit in the balcony and watch the dancers.
"They were awfully good dancers," Warren said. "It was unbelievable the things they did."
Thousands of people were drawn to Boblo's dance hall in its heyday - from the 1930s to the 1950s. At one point, it was said to be the largest dance hall in the world.
Today, the 50,000-square-foot structure, with its towering glassed entrances, soaring ceiling and stone walls, sits empty. Half its floor is cut out - the remnant of a conversion done to accommodate a roller coaster in the 1980s - with the old wooden floors long gone.
"It's in rough shape but you can still see the bones there ... what it once was," said Ray Bezaire, president of the Am-herstburg Chamber of Commerce.
"The architectural structure is still intact and visible. Definitely I don't think it's too late to be saved."
---
28. windsoriteDOTca: Heritage Designation Sought For Former Downtown Electric Streetcar Barns
Owen Wolter

Sandwich, Windsor & Amherstburg Railway Company barn
A former Railway Car Barn on University Avenue West currently being studied under a strategy to redevelop 'brownfield' lands in the City of Windsor may soon ascend to protected Heritage Act status.
Property owners George Sofos, Van Niforos, Charles Faubert and Veronica Faubert intend to transform the property into a cultural hub, including a second location for Windsor's The Penalty Box, an urban farm, educational centre and tourist destination.
A 3,000 square foot green house is planned for the rear of the property which will grow produce for the restaurant. The greenhouse area will be open to the public and will serve as an urban agricultural education facility.
The Barn is an old repair and storage facility for the Sandwich, Windsor & Amherstburg Railway Company, and has sat relatively unused for a number of years.
Due to the history of the site — which was a key component of Windsor's original electric streetcar system — the owners have asked for the property to be designated under the Ontario Heritage Act.
The building has stood for over 120 years as a "long-standing landmark on University Avenue West" according to a City report. If no objections to the designation are received within thirty days, City Council may formally designate the property and protect it under the Ontario Heritage Act.
---
29. Cape Breton Post: Yacht Club Arson
SYDNEY — A bail hearing for a 34-year-old Sydney man charged with arson in relation to the fire that destroyed the Royal Cape Breton Yacht Club is now scheduled for today.
Derrick Joseph Harris, 34, of Victoria Road was scheduled to have a bail hearing Wednesday but the hearing was adjourned until today.
Harris is charged with arson and four counts of breaching court orders.
Last week's fire destroyed the three-storey vacant building, which had been located on the Esplanade for more than a century. Police believe Harris acted alone and no further charges are expected.
Earlier this year, Enterprise Cape Breton Corp. bought the building for $280,000 from the yacht club. The building was insured at the time of the blaze.
---
30. Chronicle Herald: Sydney Yacht Club Fire
Patricia Brooks
Fire destroys historic Sydney yacht club
The beleagured Royal Cape Breton Yacht Club in Sydney was destroyed by fire Friday.
"It's very extensive, the building will be completely burned down by the looks of it here," Staff Sgt. Reg Hutchings, a Cape Breton Regional Police watch commander, said in an interview at about 2:45 p.m.
Hutchings said it's too early to say whether arson is suspected in the in the fire which broke at the historic club at 246 Esplanade Friday afternoon.
"What a terrible occurrence," Tom Urbaniak, vice-chairman of the Sydney Architectural Conservation Society and the Heritage Canada Foundation, said in an interview Friday.
"This is a very significant loss to Sydney. The region has appears to have lost an important landmark that told so many of the stories of industrial and post-industrial Sydney and that was poised to be the centrepiece for the badly needed revitalization of the waterfront and the downtown.
"There was very widespread support in the community for its conservation and adaptive reuse. It will certainly be important to do a thorough and careful investigation because this is a serious loss to the community."
---
31. CBC News: Steel to Steel: Bright ideas from Pittsburgh
ntha Craggs
An abandoned warehouse has a new life in the Mattress Factory, a world-class art museum with installations from artists around the world. Part 1 of a 3-part series

Barbara Luderowski and Michael Olijnyk stand in Written Room, one of the latest installations at the Mattress Factory. The art museum is an economic driver in Pittsburgh. Local arts advocates say it could work here too. (Samantha Craggs/CBC)
Pittsburgh and Hamilton, two Steeltowns, two cities forced to struggle with decline of their traditional manufacturing economies, two cities trying to find a new way. Pittsburgh is frequently held up as a model of economic redevelopment. Three major magazines have named it America's most livable city. Major tech companies such as Google and Apple have located there.
CBC Hamilton went to Pittsburgh to find three success stories that might have application here, from a warehouse full of artwork to a neighbourhood plan that turned an area known for drive-by shootings into a family-friendly hangout. This is the first of those stories.
---
32. Enterprise Bulletin, Plans for 6 storey building scaled back to two.
Ian Adams, Richard Lex
Plans for Admiral scaled back
COLLINGWOOD - The developers of Admiral Collingwood will revamp their plans for their project at the corner of Hume and Hurontario, opting to move ahead with a two-storey commercial building.

The developer - Charis Developments, owned by local businessman Steve Assaff - had intended to build a six-storey residential and commercial building. However, in a news release issued late Wednesday night, the company acknowledged that years of delay had made it difficult to move ahead with that plan.

The company originally received approval for a project in 2006. However, the incoming council rescinded the heritage impact assessment for the project in early 2007, which had the effect of negating the site plan agreement. After a year of negotiation, the company received approval for a five-storey residential and commercial project.

Shortly after, we had the global economic crisis which was of a magnitude that major financial institutions were failing. We had no choice but to put the project on hold until the crisis subsided, Assaff stated in the news release.

When a new council was elected in 2010, Assaff renegotiated the project with the municipality, receiving approval, again, for a six-storey project.

"There was a completely different attitude towards getting the Admiral completed. It has been a pleasure to work with the new Council and staff, stated Assaff.

I believe the unusual delays weve experienced combined with the economic reality of 2012/13 have caused great uncertainty among our potential buyers," he stated. "In order to build, we need pre-sales to finance construction and we havent achieved our required goal.

"Having said that we know that those who did purchase were looking forward to this move and we regret that we are not able to deliver. We have now been in touch with all of our buyers and made arrangements to refund their deposits.

Charis Developments will offer Admiral purchasers the opportunity to provide input on the design of its newest residential development named 100 Second Street, which is planned for the site of the former library - a property Assaff purchased from the municipality two years ago. In addition, according to the release, they will receive first choice to purchase prior to the general public when the building is ready for market.

In place of what was proposed at Hume and Hurontario, Charis Developments will proceed with the design of a two-storey 60,000 square foot commercial building in place of the Admiral that will attract new retail and office to this site.

Our building will reflect the important heritage qualities of this historic Main Street and we look forward to working with Mayor (Sandra) Cooper, council and staff to extend the vibrant downtown retail experience," Assaff stated in the release. "This location is a key intersection in Collingwood."

The company expects to move through leasing, design, planning and approvals by end of 2013 and begin construction in spring 2014.

Assaff added he is very grateful to all those in the community who expressed their support for Admiral Collingwood Place in the seven years since the time he purchased the property, including a rally held at the Collingwood Royal Canadian Legion soon after the new council was elected to office.

The community-organized rally, in which over 400 people attended, was a clear demonstration of overwhelming support for the project to move ahead and was a very humbling experience for me, he said.
Editor's Note:

That is big new, congrats
---
33. The Atlantic Weekly: Sewer Art in Toronto
Eric Jaffe
The Man Who Turns Toronto's Sewers Into Art
Many city residents prefer not to think about the underground network of dark and dirty pipes that carry their water and waste somewhere … else. Michael Cook isn't one of them. On the contrary, Cook goes out of his way to explore and illuminate all types of drain systems winding below his native metropolitan Toronto, as a means of raising awareness about city sewage problems.
"One of the reasons that it's been so difficult to get traction around the issues of water in the city is that the infrastructure is completely invisible," he says.
The 30-year-old Cook has been documenting Toronto tunnels for about a decade, often posting images at his blog, The Vanishing Point. At first he'd check where certain creeks disappeared from street maps to find outfalls or other points of entry. ("My back hurts thinking about some of the places I stumbled through back then," he says.) He's since expanded his operation to the complete network of sewers — combined, storm, overflow, and relief pipes, among them — that stretch across the city.
Throughout May, Cook's work will be showcased as part of the "Under this Ground" exhibition on display in the city's transit system, as part of Toronto's annual CONTACT photography festival. Cook has given Atlantic Cities readers an advance look at several of the 33 photographs will appear on the platform of St. Patrick Station. The more that people get to know what's really going on below their city, the more they'll care, he believes.
"In the city, people are very interested in getting involved in things like this," Cook says. "But they need to be able to understand and see those systems to make substantive change on this issue."
---
34. Thorold Niagara News: Thorold's historic Stewart House begins designation process
Jeff Blay

The Stewart House, located at 40 Chapel St. South in Thorold, was built circa 1860. (JEFF BLAY/Thorold Niagara News)
THOROLD - One of Thorold's oldest homes could soon be officially designated as a national historic site.
The Stewart House, located at 40 Chapel St. South in Old Town Thorold, was built circa 1860 with a mix of late Georgian and early Loyalist Neoclassical stone architecture and is still in very good structural condition for its age.
Heritage Thorold LACAC secretary Pamela J. Minns said the current owners, who had a referral from another designated property owner, recently requested the house for designation.
"The owners are very proud of this house and keep it in excellent condition," Minns said. "There are many wonderful architectural details in the house and its full history is long and interesting.
---
35. The Meaford Independent: Get Involved With Meaford's Heritage Conservation District Study
Vic Michener

Stedmans Building, Meaford
Last week, a small group of Meaford citizens and business people learned how Meaford is taking the first steps to recognize and preserve some of the valuable historical character of the community.
Meaford recently selected MHBC Planning to undertake a study for a Heritage Conservation District (HCD), and the Municipality and the firm held the first public meeting at Meaford Hall.
Under the Ontario Heritage Act, a municipality can designate a defined area or areas as an HCD. This allows municipal council to manage and guide change in the district, by adopting a plan with policies and guidelines for conservation, protection and enhancement of the area's character.
In the case of Meaford, the hope is that it will help to establish a process to evaluate requests for changes in the district, including modifications to buildings and demolitions, where there had been none before. Currently, as long as an application for a demolition permit meets the Building Code and other relevant bylaws, it will be granted.
Within an HCD, other factors come into play. As the Ontario Ministry of Culture explains, an HCD allows for "a planning process that respects a community's history and identity… the adoption of a HCD plan as part of the designation process ensures that the community's heritage conservation objectives and stewardship will be respected during the decision-making process."
As a property owner in an HCD, you don't have to be worried that you're forced to live centuries in the past, and you can't change your doorknobs without approval. The main benefit of heritage buildings to the community and the economy comes from the exterior of the building and the street-scape. Interiors are usually not included in designations.
---
36. Wanganui Chronicle (NZ): Heritage buildings big asset
John Maslin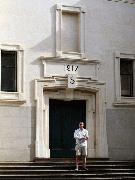 ICON: Wanganui's internationally renowned Sarjeant Gallery is the building that "crystallises" heritage building issues.
Wanganui's unique cluster of mainly inner city heritage buildings have the capacity to add significantly to tourism income for the city and district.
That finding has been underscored by Dr Brent Wheeler in an updated review of the city's built heritage asset he prepared for the Wanganui District Council.
Dr Wheeler heads the Dunedin-based economic consultancy Brent Wheeler Group and did an original survey for the council in 2004. His 2013 update comes after the Christchurch earthquakes as well as the global economic recession.
He said heritage buildings not only had a nostalgic value to Wanganui but also an economic value. In 2004 he reckoned those buildings had a direct economic value of $14 million through their contribution as a tourist attraction and says now that value stood at about $17 million.
"Heritage adds a grand premium, so its loss erodes a significantly valuable asset," he said.
He said while there always was a danger some building owners would choose to demolish that was not a signal for the council to panic.ICON: Wanganui's internationally renowned Sarjeant Gallery is the building that "crystallises" heritage building issues.
---
37. Buffalo News: At home with Wright - Kim Bixler recalls a childhood growing up in Rochester's Boynton House designed by Frank Lloyd Wright
Colin Dabkowski
I knew that we had something special in our house

Boynton House in Rochester was built shortly after Frank Lloyd Wright finished the Darwin Martin House in Buffalo
As fixer­uppers go, the house Kim Bixler moved into with her family in 1977 came with its share of challenges. The low­slung home had a perpetually leaky roof, gutters that clogged at the mere approach of fall and structural problems that dated almost back to its construction in 1908.
But for Bixler and her parents, those annoyances hardly mattered in the face of the house's virtues. These included the shifting play of sunlight reflected through 453 stainedglass panels and an expansive dining room that was known to inspire gasps from visitors.
One other minor thing: The house happened to be the work of Frank Lloyd Wright, the singular American architect responsible for Buffalo's own Darwin D. Martin House.
Light spills through stained glass windows into the kitchen of Frank Lloyd Wright's Boynton House.
Bixler, who was 8 when she moved into the house on East Boulevard in Rochester with her parents and younger brother, will give a reading of her new book, "Growing Up in a Frank Lloyd Wright House," in the Buffalo Transportation Pierce-Arrow Museum at 11 a.m. Saturday. Those who attend the reading will have a chance to preview the soon-to-becompleted construction of the Frank Lloyd Wright-designed filling station exhibit in the museum.
In a phone interview from her home in Manhattan Beach, Calif., near Los Angeles, Bixler reflected on the unusual surroundings of her particularly charmed childhood.
---
38. Atlantic Weekly: New Life for Cities from Old Buildings
Kaid Benfield
How Historic Architecture Can Anchor Economic Development
It's ridiculously easy to think about the benefits of historic preservation in immensely walkable Providence, Rhode Island. I'm not sure I've seen a better collection of downtown historic architecture this side of New Orleans. Elsewhere there are fine smaller historic downtowns, of course, such as in Annapolis, and wonderful urban historic districts (frequently close to downtowns) such as Old Salem in North Carolina and Over-the-Rhine in Cincinnati. But in Providence, it's the downtown itself that practically oozes with dignified charm.
I have a feeling that, as was the case with many fine older buildings in my hometown, Providence's splendid architectural legacy remains intact because, when people were tearing down historic properties a few decades ago and putting up newer but mediocre buildings in their places, Providence's economy simply couldn't support the new stuff. So the splendid older buildings remain today, available to be given new life by creative-class businesses.
Providence may be a particularly fine example, but it is hardly the only city with underutilized historic assets that could become a cornerstone of future economic development. Information has largely replaced manufacturing as America's economic engine, and young, talented workers today are seeking walkable districts with character in which to work and live. (Just ask suburban Dublin, Ohio about that.) From Pasadena to Portland, from Paducah to Providence, saving and sprucing up these assets is the way to go.
---
39. AzerNews.az: Relocation of historic building in central Baku completed
Sara Rajabova
Dutch Bresser Eurasia company has successfully completed the process of relocating an historic building located in the center of Baku, according to CEO of Bresser Eurasia BV Leon Sweegers.
Sweegers said at a press conference on Wednesday that the relocation of the building -- the house of Hajinski brothers on Fizuli (formerly Basin) Street -- started on April 23 and was fully completed on April 27.
"We have implemented the transfer of the largest building in the history of the company...Instead of five days, the process took four days. Overall, the work went on for 40 hours," he said.
The CEO noted that the project employed more than 100 people.
---
40. Heritage Lottery Fund Study: New Ideas and New Growth in Heritage Buildings
New ideas need old buildings
Historic buildings and the historic quarters of our major towns and cities are the very places where new ideas and new growth are most likely to happen.
The research we publish in this report shows that the commercial businesses based in the historic buildings of our major cities are more productive and generate more wealth than is the average for all commercial businesses across the whole economy.
---
41. Laguna Beach Independent: Pizzeria to Restore Historic Former Bank
Jennifer Erickson
Residents craving a Brooklyn-style pizza will soon be able to save their airplane miles and instead head over to Dom DeMarco's Pizzeria and Bar, which plans a casual and affordable family-style restaurant on Ocean Avenue.
First, though, the owners intend to restore the 68-year-old building to its Spanish Colonial Revival design.
Laguna Beach's City Council on Tuesday unanimously approved multiple permits for the business, including a historic preservation incentive that reduces the parking requirement by over 70 percent.
Thanks to the parking incentive, the owners need only provide 13 parking spaces, instead of the 44 that would have been required, including one space for every three of the restaurant's planned 126 seats, as well as two spaces for the second floor residential unit.
Laguna's municipal code relaxes parking space requirements up to 75 percent based on the degree to which the historic character of the building is preserved or enhanced.
In this case, the owner's restoration plans include reviving an outdoor patio, along with its decorative fountain and murals, which had been covered over by a 1,149 square foot addition in 1965.
Todd Skenderian, the project's architect, noted that the original building, constructed in 1945 to house the Laguna Federal Savings and Loan Association, was designed by renowned local architect Aubrey St. Clair who also designed City Hall and the Laguna County Water District building. Plans call for restoring the structure to its 1952 appearance, before the patio was enclosed and before the numerous facade changes were imposed that were insensitive to the building's original character, Skenderian said.
---
42. MassLive.com / The Republican (Springfield MA): OPAL Real Estate Group outlines plans to preserve historic grandeur of Springfield Court Square building
Peter Goonan

A computer-generated view of the 13-31 Elm St. project in Court Square in Springfield.
SPRINGFIELD — The effort to redevelop a six-story office building at 13-31 Elm St., at Court Square has been a painstaking process, but one that will preserve its historic grandeur brick-by-brick, and door-by-door, according to the developers.
OPAL Real Estate Group, led by local developers Peter A. Picknelly and Demetrios N. Panteleakis, has been working with local and state historical groups, and continuously revising plans to meet challenges and concerns, said Panteleakis, chief operating officer of OPAL.
"This building is a work of art," Panteleakis said. "It is not your corner CVS or a cinder block building that you rush. This is not a development for the faint of heart. It's as difficult and complicated as it gets."
---
43. New York Times: A Modern City in East Midtown?
ROBERT A. M. STERN
the best path toward ensuring the future of East Midtown may well be that of preservation.
WE are told that New York needs to be lofted back into global competitiveness. That the city isn't modern enough. Take the area around Grand Central Terminal. With 80 percent of the building stock in the neighborhood now over 50 years old, we hear, our city is falling behind, and current zoning restrictions inhibit redevelopment.
Last summer the Department of City Planning released its East Midtown study, envisioning a taller, denser, shinier future for the neighborhood around Grand Central. New and more liberal regulations that will allow bigger office towers are on their way to the City Council for approval before the end of Mayor Michael R. Bloomberg's current term. But what is a modern city, exactly? And is New York really in danger of falling behind new global cities like Shanghai?
With district improvement bonuses, the City Planning study proposes to double the developable floor area on some sites around Grand Central, allowing enough additional square footage to give us a neighborhood of towering office buildings, some as tall as 1,300 feet or more. (For reference, the Chrysler Building is 1,046 feet to the top of its spire.)
I'm nearly always an advocate of density: it's socially beneficial and environmentally responsible. And I like tall buildings as much as the next architect, especially if I'm asked to design them.
But the advantages of density can go only so far without the infrastructure to support it. And the appropriateness of tall buildings is a question of where and when, and what they contribute to the public realm. Let's all admit that the Pan Am Building, now MetLife, was a mistake in 1963, and is still a mistake from an urbanistic point of view. It disrupted the vista down Park Avenue that had become an essential part of our city.
---
44. New York Times: Columbus Indiana- Lets go
Nancy Kriplen
An Indiana Town Where Big Names Built

Irwin Miller House, Columbus Indiana
Before he helped bring the Finnish architect Eliel Saarinen to his hometown to design one of the first contemporary churches in America; before he commissioned Eliel's son, Eero, to design an elegant midcentury modern house for his young family; and before he turned Columbus, Ind., into a living museum of striking 20th-century modern architecture, J. Irwin Miller lived in a large 19th-century house that could not have been more of a contrast to the Modernist buildings that have put this rural city on the map.
The Italianate brick Irwin-Sweeney-Miller House in which Mr. Miller grew up, built by his great-grandfather Joseph I. Irwin in 1864, is now a bed-and-breakfast called the Inn at Irwin Gardens (608 Fifth Street, 812-376-3663, irwingardens.com). Spending the night there, as my husband and I and several friends did last fall, is a physical immersion (with comfortable beds, chocolates on pillows and thick towels) into the contrasts and diversity that is Columbus.
Editor's Note:

Is anyone interested in working with me on organizing a group tour to Columbus Indiana, I have some contacts there that would be helpful.
---