Issue No. 216 | September 5, 2013
Feature Stories
Oil Discovered First in Ontario
David Loses to Goliath in Bala Falls Decision
Canadian Property Management: OMB Reform?
Now Magazine: Saving Honest Ed's
Events
Willowbank Stone Festival
September 13-15
+ read
---
Building Stories Webinar
September 6th
+ read
---
2nd Annual NextGen Design Charrette
September 14th
+ read
---
Riverdale Historical Society September Event
Tuesday, September 24, 2013
+ read
---
Peter Stokes Memorial Service
September 26, 2014
+ read
---
Heritage Toronto Awards Evening
Tuesday, October 15
+ read
---
Toronto/Detroit
October 25
+ read
---
Advertisements
Built Heritage News Sponsors
1. Oil Discovered First in Ontario
Catherine Nasmith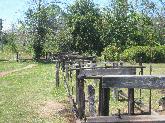 Jerker Line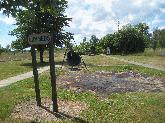 A Gum Bed, a sign of oil below
Petrolia and Oil Springs in western Ontario are two historic sites a few miles apart that commemorate the founding of the world's oil industry. That's right, the WORLD"s oil industry.
Did you know that oil extraction technology was pioneered in Ontario and spread from Ontario around the world in the 1860's.
Did you know that oil was discovered and extracted at Petrolia and Oil Springs before it was in the U.S.?
I am sure some BHN readers are familiar with this aspect of Ontario history, but only in Canada would a site of such importance be so modestly presented. However you feel about the oil economy, oil transformed the world. But perhaps because U.S. and international companies dominate the oil industry, this may be a story they aren't all that interested in telling.
Oil Springs is a National Historic Site, and has a small visitor centre. The site at Petrolia Discovery is a privately operated museum. There are efforts to have Oil Springs declared a World Heritage Site, recognition that it clearly deserves, but achieving it may be beyond the means of these two modest museums.
I had occasion to visit in August and was astounded to see how simple and elegant the first technology was and that over 100 years later it is all still in use to extract oil by the descendant, Charles Fairbank, of the founder of Fairbank Oil Properties Limited, (the oldest oil company in the world).
In 1862 Fairbank invented the jerker-line pumping system, a series of wooden rods connected to a single 10 HP engine, enough power to operate as many as 90 wells at once. The sound of the rods moving back and forth is the only sound in this still, almost empty, rural museum. The company manufactures replacement parts locally to keep the system operating. Apparently there is no economy in using more recent technology. After 100 years the oil output is modest, but it is quite a wonder to stand there and contemplate what this place must have been like in the oil rush days of the 1860's, when there was so much oil flowing that the local rivers caught fire from time to time.
The jerker line pumping technology was exported around the world, the expertise developed here in Canada.
If you have reason to be in this part of the province, or want to have a reason to go, I would encourage you to visit this remarkably modestly presented, yet significant part of Canada's and world history.
P.S. And while you are there, make sure you visit the main street of Petrolia, for one of the fanciest Victorian railway stations I have ever seen. Just down the street from the Fairbanks mansion.
---
2. Essex Chooses to Save its Abandoned Cemeteries
Jeremy Parsons, Planning Intern & Heritage Researcher

A look at the Ferris Cemetery, located just north of Harrow Ontario. The headstones in the cemetery are laid out in the form of a cross.
The Town of Essex is the southernmost municipality on mainland Canada. This municipality is home to some of the earliest European inhabitants in Southern Ontario. Many early settlers came to Colchester South on Lake Erie's north shore in the late 18th century. Most were United Empire Loyalists, leaving the Northeastern United States following the American Revolutionary War. These Loyalists became Essex's pioneers and began to survey, clear, and build on the land.
Today, their legacy lives on through the lives of current residents who share their names and (for some) their traditions. Sadly though, there are very few physical remnants of these first county residents except a small scattering of buildings and a number of tiny cemeteries. Most burial lands were located on family lots and filled with family members and perhaps a number of neighbours. In Essex, these cemeteries include: The McCormick Cemetery, the Quick Cemetery, The Hutchins Family Cemetery, the Old Iler Settlement Cemetery, The The Huffman Cemetery, The Ferris Cemetery and The Tofflemire-Snider Cemetery. There is also a strong African-American link in Essex, being an important terminus on the Underground Railroad during the 19th century. Many local cemeteries which have become both abandoned and overgrown house Black Canadians, many of whom were former slaves. These cemeteries include the Harrow British Methodist Episcopal Cemetery, Central Grove Cemetery, the New Canaan Cemetery, the Gilgal Settlement Cemetery, and St. Mark's Church Cemetery.

This summer, through the work of planning intern Jeremy Parsons, in connection with local community members, the Town of Essex is designating eight of these properties (four have already previously been designated) as sites of significant heritage interest. Each of these properties will be protected under the Ontario Heritage Act and they will receive regular care and maintenance by Town staff. Ten (of twelve) of the properties were formerly abandoned and many are in poor condition. It is hoped that through subsequent efforts, the cemeteries can be better preserved and better highlighted through historic signage and the additon of fencing. The Town's Municipal Heritage Committee is also looking at the possibility of one day featuring these heritage sites on local history tours.

Recently, Parsons organized an event in conjunction with the Town's recent designations to clean up one of the historic cemeteries: the Hutchins Family Cemetery. The weeds had overtaken the property and many headstones in the cemetery were not visible at all. With the help of local volunteers and media, the event was a huge success and the condition of the cemetery was greatly improved. Local cemetery preservationist Ken Turner and heritage committee chair Linda Iler looked after the detail work around the headstones themselves. Turner, who is President of the Essex County Historical Cemeteries Preservation Society and formerly a President of the Ontario Historical Society, was glad to be involved in the cleanup. "It is one of the most unique cemeteries in Essex County," he told the Harrow News. "It's so remote and so well hidden, and it has the distinct feature of having one of the only marble slab tombstones I've ever seen that is carved on both sides."
---
3. Waterloo Region Museum Join Building Stories
Waterloo Region Museum

Doon Heritage Village has been added as a new feature tour on the Building Stories smart phone application and website. Building Stories is a website and mobile application that enables Canadians to participate in identifying important community heritage assets. It features an online intentory of historic sites across Canada and makes thousands of original documents, photos and historical records available online from a wide variety of communities.

The Building Stories website is a partnership between the University of Waterloos Heritage Resources Centre and the Computer Systems Group, both at the University of Waterloo and the Centre for Community Mapping (COMAP).

We were thrilled to work with the University of Waterloo to add information, images and stories about Doon Heritage Village to the Building Stories website, said Tom Reitz, Manager/Curator of the Waterloo Region Museum. Its said theres an app for just about everything, so were pleased to participate in this innovative application allowing visitors access to information about the buildings in the living history village on their smart phones.

Waterloo Region Museum collaborated with Building Stories to create an online Doon Heritage Village tour that is featured on the Building Stories website. The Doon Heritage Village section contains general information and photographs of all of the historic buildings located in the living history village.

Building Stories will continue to grow, as historic buildings across Canada are added to the fully searchable database, and as individuals comment on existing listings and contribute their own sites with stories, memories, digital artifacts, and photographs.

The website can be accessed at http://www.waterlooregionmuseum.com/doon-heritage-village/building-stories-virtual-tour.aspx and a free mobile application is available for Android, iPhone and BlackBerry Torch phones.
---
4. Winnipeg Architecture series-two new titles
Susan Algie

The Winnipeg Architecture Foundation has published two new titles in its' Winnipeg Architecture series. The series is designed to educate the general public about Winnipegs modernist architecture.

University of Manitoba Modern by Monica Hutton, provides an architectural and historical tour of buildings and landscapes on the University of Manitoba campus from the post-1945 period. The School of Architecture has a strong legacy of graduates who have left their design imprint both on the campus and across Canada.

Broadway between Main Street and Osborne Street has long been a Winnipeg address of prestige, book-ended by two dominant, significant works of architecture Union Station to the east and the Manitoba Legislative Building to the west. The early history of the avenue was as a desirable residential neighborhood, with little commercial activity. A building boom in the late 1950s to early 1970s, however, resulted in a collection of modernist architecture designed by some of Winnipegs most notable firms. Broadway Modern, by Emily G. Doucet and Susan Algie, provides information on these buildings and their architects.

Both tours are available online, at a cost of $15 plus shipping:
http://www.winnipegarchitecture.ca/shop/printed-tours/
---
5. David Loses to Goliath in Bala Falls Decision
Catherine Nasmith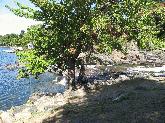 Site of a future power plant, currently occupied by a native marker tree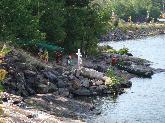 Portaging at the site, summer 2012
On Monday August 19, the Township of Muskoka Lakes, population 6500, led by the fearless Mayor Alice Murphy, and legal counsel Harold Elston stood toe to toe in court with the Ministry of Natural Resources (MNR) over plans to develop hydro at Bala Falls. Hollywood would have the heroic independent lawyer beat all the high paid lawyers acting for the government and developer. But this was not a Hollywood movie.
The decision by Divisional Court upheld MNR's right to close a portage at Bala for safety reasons, notwithstanding there has been a portage across this island for hundreds of years, used by natives, settlers and more recently by recreational users. The decision clears the way for hydro development at the site, a project that has been fought fiercely by the local community.
What is at stake is the Crown's wish to enter into a lease agreement with Swift River Energy to build a hydro generating plant on a postage stamp sized piece of Crown land at the southern edge of the north falls in Bala. Unfortunately, the construction will obliterate a much loved recreational spot in the centre of Bala Falls. Under the Green Energy Act, the municipality has no role in planning for such a facility, and the Township's objections to the despoiling of a special place in the heart of their community have fallen on deaf ears at the Province and with the hydro company, Swift Energy Limited.
The Township of Muskoka Lakes was seeking preservation of a historic portage, which the Public Lands Act requires be kept open in the event of disposition of Crown lands. The Province made a technical argument that entering into a long term lease which will permit massive change did not constitute disposition of the lands, ergo the portage did not have to be maintained, nor did long enjoyed public access to the water's edge.
The decision was legal, but left me with no sense that justice was served. Full declaration-I was the witness for the Township of Muskoka Lakes in the recent Conservation Review Board (CRB) appeal of the Township's proposed designation of the municipally owned portion of the portage between the Moon River and Lake Muskoka. The CRB agreed with the municipality, firmly establishing the cultural value of the municipally owned lands. If you visited the site you would have no sense which portion of the portage area is owned by which level of government, and in fact the portage crosses both. It stands to reason that if one portion has cultural value, so does the other, but the minutia of inter - ministry protocols regarding establishing cultural value allowed the Ministry of Natural Resources to declare "no heritage here", thereby sidestepping requirements to consider the impact of development on cultural heritage in green energy projects.
What is ironic is the contrast between the Ontario Cabinet stance regarding interference in a local matter when energy, not cultural heritage is at stake. When it's energy, the locals have no say, but when it's cultural heritage, no matter how damaging the local decision, local councils are to be respected at all costs.
In neighbouring Bracebridge a recent upgrade of the municipally owned hydro facility has been more successful. Scenic flow of the waterfall was preserved as well as the historic stone facility in which the generators are housed. A great result - an increase in hydropower without damaging the scenery, which is so important to the local tourist economy. Bala wants a similar balance, but so far the design brief seems to be limited to maximizing energy production without regard for scenic impact, or historic use.
The Divisional Court decision delivered a truckload of lemons to The Township of Muskoka Lakes. What remains to be seen is if this determined community will find a way to make lemonade.
Editor's Note:
P.S. Hot off the press, TML to appeal the dismissal of their appeal at Divisional Court.
---
6. Opinion: Muskoka Lakes Mayor Alice Murphy Facing SLAPP Suit
Tim Walker forwarded by Geoff Kettel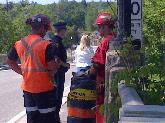 Mayor Alice Murphy Halting Drilling on District Road Allowance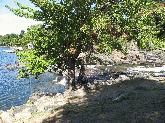 An Ancient Portage at Bala Falls to be closed for Hydro Development
Our feisty local hero, the formidable Muskoka Lakes mayor Alice Murphy, is in nobody's pocket. She continues to be the elected face of resistance to the building of a hydroelectric plant right next to the scenic Bala falls. Murphy, supported by council and a majority of her constituents, feels this plant would be environmentally damaging and against Bala's and Muskoka's public interest.
Such a plant would produce a small amount of apparently heavily subsidized (up to $100 million over 40 years!(www.savethebalafalls.com)) unneeded power and is expected by locals and others to put recreational swimming and boating at risk. I mean, if you are not the developer getting the profits for 4 decades, what's to like about a hydro plant in a concrete bunker-like building in this location? Swift River Electric, the developer, is clearly fed up with public resistance and is impatient to get started with construction and making money. So they have just SLAPP'ed Mayor Murphy, Councillor Burgess, the Township of ML, and even the Minister of Natural Resources, with a $3 million claim for damages (as reported in your July 5 issue). Apparently time to just elbow the noisy nuisance locals out of the way. Insulting!
In my opinion, hitting our elected representatives Murphy and Burgess with this Strategic Litigation Against Public Participation (SLAPP) suit is vindictive, unmerited and unethical because it is intended solely to distract, and to stop criticism and resistance to the developer's construction plans. The $3 million tag seems disproportionate to any offence committed. The Ontario Liberals agree with me. They say that most SLAPP suits are defamation claims that have little or no merit and are dropped before proceeding to trial. Because the Ontario government wants "to crack down on frivolous lawsuits aimed at intimidating and muzzling critics on matters of public debate", a bill was introduced in June to allow quick dismissal of such frivolous SLAPP suits. This bill is likely to pass in the early fall, hopefully in time to get this SLAPP suit dismissed. The Big Bay (Lake Simcoe) development SLAPP suit was dismissed, as most of them are, even without specific legislation.
Mayor Murphy and the ML council have been targeted for this aggressive treatment while performing their mandate for the TML electorate. They are the victims and scapegoats for all stakeholders opposed to further hydro plant construction in Muskoka. They deserve your readers' support.
I hope the Muskoka (Lakes) Ratepayers Association executive (Mission: "..to preserve and enhance the environment") is paying attention. The MRA, unlike the MLA, has not yet voiced any opposition to this very significant development which surely cannot preserve or enhance the environment.
Given other power plant cancellations and the court and other hurdles yet to be overcome, this Bala plant may never get built. This developer vs. the people of Muskoka battle is not over yet.
Editor's Note:
This item first appeared in Bracebridge Examiner on August 8, unfortunately I was unable to locate the link. The municipality has designated adjacent land as a cultural heritage landscape under Part IV of OHA.
---
7. Gravenhurst Banner: TML to Appeal Divisional Court Decision
Kelly McShane
Council appealing Bala Falls judicial review decision
During a special meeting held Sept. 3, council voted five to four in favour of appealing the Aug. 19 Divisional Court decision to dismiss a judicial review of the MNR approval of a hydroelectric plant at Bala Falls
Editor's Note:Could this be the start of lemonade?
---
8. Canadian Property Management: OMB Reform?
Daniel Viola
Liberals plan to review OMB worries industry
The Ontario Municipal Board (OMB) has long served as a battlefront between developers, municipalities and community groups. But the much maligned body may be getting a facelift in the near future, leaving municipalities hopeful and industry members concerned.
Speaking at the Association of Municipalities of Ontario's annual conference in Ottawa Aug. 20, Municipal Affairs Minister, Linda Jeffrey, announced the Liberal government is going to review the OMB appeals process, beginning with consultations in the coming months.
"We've heard from you and we've heard from the public that the rules can sometimes be too complex, and the delays and appeals can be frustrating," she told
---
9. Now Magazine: Saving Honest Ed's
Todd Aalgaard
News that Honest Ed's, with its glowing bulbs and groan-worthy puns ("Come in and get lost!"), will be surrendered to the changing fortunes of the real estate market is generating talk about how to preserve some element of its venerable presence and the character of the city itself
Is there any way to keep a piece of the store, which is as much a symbol of Toronto as the CN Tower and has defined Bloor and Bathurst for over 60 years, for future generations?
The first thing that bursts to mind as a possible heritage relic is, of course, the display of popping lights. But at the city's Museum Services branch, chief curator Wayne Reeves has his doubts about storing the massive signage.
"Signs like those advertising Honest Ed's and Sam the Record Man are – or were – important features of Toronto's commercial streetscape. We have some store signs in the collection," he says, "but none approach the scale or landmark status of [Honest Ed's]." Included in the city's museum are classic signs from Rotman's Hat Shop, the Queen's Hotel, Queen's City flour, Borax Soap and Soap Powder and a number of others.
---
10. Toronto Star: The Humber: A Heritage River
Robin Levinson
Toronto's Humber River: A Canadian heritage river worth protecting
Outside, torrents of rain fell sideways from the grey sky while streams of black stormwater flooded the gutters.
But safe inside her house near St. Marks Rd., Madeleine McDowell, 13, watched the storm happen in black and white on her television set.
It was Oct. 15, 1954, and Hurricane Hazel was ripping through Toronto.
When it finally passed, McDowell took a walk down the hill and into the valley near the Humber River. The sun was shining brightly overhead and the steady whir of helicopters hummed like a swarm of summer bees.

The choppers, McDowell would learn, were looking for bodies that had been drowned in the storm. Hazel killed 81 people and left thousands of Torontonians homeless, making it the worst storm the city has ever seen.
Almost 60 years after Hazel, McDowell remembers the storm as a turning point for not just Toronto, but also herself.
---
11. thestar.com.my (Kuala Lumpur, Malaysia): There's money in history
Joy Lee

Photos by AZMAN GHANI - Iconic: Sultan Abdul Samad building, was used to house several important government departments during the British administration, is now used as the offices of the Ministry of Information, Communications and Culture
DESPITE the bustle of tourism and the commotion of vendors selling their trinkets and souvenirs, visitors are unlikely to miss the beautiful embellishments on the pre-war buildings along the length of Jonker Street, Malacca.
These 19th century shophouses are as much a draw for visitors as the food and wares that Jonker Street has to offer.
Rising awareness and appreciation for heritage buildings are seeing more of these old structures repurposed for modern use to draw tourists.
It is not uncommon these days to see old buildings turned into boutique hotels and cafes.
Nonetheless, with prime land for development growing scarce, it is becoming an alarmingly common practice for old buildings to be demolished and replaced by new developments.
But the Malaysian Institute of Architects (PAM) is looking into championing the cause of conserving heritage buildings for their cultural and economic value, and is encouraging developers to consider adaptive reuse of old buildings rather than tearing them down completely.
"We have so many heritage buildings, so it is important to get value out of them," PAM president Chan Seong Aun said.
"High-value tourists come to see unique features of a city.
"These are the ones who are interested to know and learn about local cultures.
"And unique features, in all probability, would consist of the historical and cultural buildings of that city.
"So we should enhance the value of historical buildings through adaptive reuse to help attract tourists," Chan explained.
---
12. Economic Times of India: Iconic buildings of Lutyens Delhi, including Parliament and Rashtrapati Bhawan, to get a makeover
Ravi Teja Sharma
"The heritage conservation plan for Parliament House will take into account old drawings and history of the building that will try to reverse the wrongs, but still have a functional plan for the place," said the official.

The iconic, grandiose buildings of Lutyens Delhi, including Rashtrapati Bhawan atop Raisina Hill and the ring-shaped pillared Parliament House, are set for a major makeover
NEW DELHI: Nearly a hundred years after Sir Edwin Landseer Lutyens began the construction of a brand new capital for British India, the iconic, grandiose buildings of Lutyens Delhi, including Rashtrapati Bhawan atop Raisina Hill and the ring-shaped pillared Parliament House, are set for a major makeover.
While a heritage conservation plan for Rashtrapati Bhawan, the abode of the British Viceroy and now the Indian President's home, has already been submitted to President Pranab Mukherjee by the Indian National Trust for Art and Cultural Heritage (INTACH), the government is planning to invite private architects to come up with a similar plan for the 1927-built Parliament House that has aged and is replete with haphazard encroachments, says a senior official in the urban development ministry.
The government is also considering a plan to raze many of the 1,000 old bungalows in the Lutyens Bungalow Zone in a phased manner, and rebuild them over a 20-year period, said the official, who did not want to be named.
---
13. CTV: Solar Stained Glass Windows-Hurrah!
Kendra Mangione
Saskatoon church gives solar energy panels stained glass disguise
A new type of stained glass just installed in a Saskatoon cathedral is trying to prove green can also be glorious, combatting the stereotype of ugly, bulky solar panels.
When the Cathedral of the Holy Family needed a new set of stained glass windows, Toronto artist Sarah Hall jumped in with a project she's been working on since 2005 -- one that combines old art techniques with new technology.
Working with engineer Christof Erban, who pioneered the concept of placing a solar cell between layers of glass, Hall's solar-infused masterpiece is a colourful set of three giant windows set atop the Saskatoon church.

The Cathedral of the Holy Family is the first cathedral to use embedded solar panels in its stained glass. (Sarah Hall Studio)
1,013 polycrystalline solar cells were soldered in by hand, coloured silver to match the artwork and then permanently embedded into the glass. (Sarah Hall Studio)
The work is called "Lux Gloria," or "Light of Glory," and the largest of the three windows measures 37-feet high by 12-feet wide. The windows -- a display of silver solar cells fused with various colours of stained glass -- simultaneously shade the church, harvest solar energy from outside and block out heat.
---
14. AFP: Eritrea's unique architecture under threat
Jenny Vaughan (AFP)

Albergo Italia hotel in Asmara, the capital of Eritrea, pictured on July 21, 2013 (AFP/File, Jenny Vaughan)
ASMARA — Eritrea's capital Asmara boasts buildings unlike anywhere else in Africa, a legacy of its Italian colonial past, when architects were given free rein for structures judged too avant-garde back home.
Modernist architectural wonders in this highland city include a futurist petrol station mimicking a soaring aircraft and a funky art-deco bowling alley with checkered, coloured glass windows.
"The city is a living museum of architecture," said Medhanie Teklemariam, an urban planner in Asmara's city administration.
Yet while many of the buildings survived a decades-long liberation war from Ethiopia that ravaged settlements elsewhere, preservation and restoration projects have been hampered, threatening to erode the country's rich cultural heritage.
Medhanie said money remains a critical obstacle, along with a lack of local technical expertise required for specialised restoration projects.
"To undertake a major restoration of all these buildings is very, very challenging because of one, the funding issue and, second, technical capacity," he said, sitting before a map of central Asmara.
---