Issue No. 226 | March 24, 2014
Feature Stories
Public Space Matters
Spacing Magazine: Jane Jacobs Prize Renewal
Jewish Archives Online
Events
2-day Workshop " Conservation and Built Heritage "

+ read
---
Heritage Ottawa Free Public Lecture
Wednesday, March 19, 2014
+ read
---
Riverdale Historical Society March Event
Tuesday, March 25, 2014
+ read
---
What shall we do about those old windows?
Wednesday 19th March 2014
+ read
---
Spacing: Going to Detroit-TWICE

+ read
---
Canadian Modern: The Allied Arts in Canada
Tuesday March 25, 2014
+ read
---
Advertisements
Built Heritage News Sponsors
1. Call for Nominations - Heritage Canada The National Trust Awards Program
Carolyn Quinn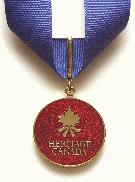 Help Us Celebrate Your Heritage Achievements

Heritage Canada The National Trust invites you to submit a nomination for our juried awards no later than April 25, 2014 in the following categories:

" Gabrielle Léger Medal for Lifetime Achievement
Named after the wife of former Governor General Jules Léger, this award recognizes individuals for their outstanding service to the country in the cause of heritage conservation.
" Lieutenant-Governors Award for Heritage Conservation at the Provincial/Territorial Level
This award recognizes outstanding achievement in heritage conservation by an individual or group in the province in which Heritage Canada The National Trusts annual conference is held. This year it will be held in Prince Edward Island.

Recipients will be fêted at a gala ceremony as part of our annual conference in Charlottetown this October.
For information on submission criteria and instructions, and past award recipients, visit our website at www.heritagecanada.org.

For further information:
Carolyn Quinn, Director of Communications
cquinn@heritagecanada.org
Telephone: 613-237-1066 ext. 229; Cell: 613-797-7206
---
2. Public Space Matters
Catherine Nasmith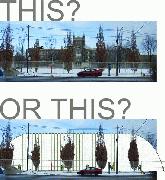 Illustration prepared by Wendy Smith
For more than 100 years the grass playing field adjacent to Central Technical School has served the athletic needs of the school community, but as importantly, has served as public open space in a dense, and soon to be denser, downtown Toronto neighbourhood.
Located at the corner of Bathurst and Harbord Street, Central Tech is not just the local "trade school", but also offers all kinds of interesting evening school classes from drawing, sculpture, pottery to auto mechanics and woodworking. The associated playing fields and other open spaces are part of the community landscape, providing breathing and playing space for all.
The 1913 building, designed by Ross and McFarlane, is a textbook example of Collegiate Gothic. On March 20, the City of Toronto passed a motion to designate the property, with the focus of the designation on the historic buildings, and their important designers. The art centre, designed by Macy Dubois received a Massey Medal for architecture in 1964. The designation included views towards the building as heritage attributes, which will be of assistance to those seeking to preserve the field, but misses the sports field's use by the broader community as part of the heritage values and attributes, thus leaving the heritage gate open to paving. Use has not traditionally been designated as a heritage attribute, but it can be and was in the Township of Muskoka Lakes when they designated a historic portage site at Bala Falls.
Harbord Village Residents Association, who were active in arguing against the paving of the Back Campus at University of Toronto…..the infamous "designating grass?!" case of last summer, now find themselves embroiled in arguing against the paving of yet another community open space. The issues are the same, athletics advocates suggesting that sports can only be played indoors on the latest artificial turf; the community arguing for preservation of public open space, for a space that is green in more than colour, and an institution looking to get high tech sports fields at reduced cost. More detail here

The Toronto District School Board has applied for a minor variance at the Committee of Adjustment to permit a private operator, Razor Management, to construct a paved, artificial turf playing field covered with an 80' high inflatable dome. The facility will be available to the school for its athletic programs, but when not in use would be rented out. Free public access would end. The matter is before the Committee of Adjustment on March 26. This application is one of several coming forward in the near future for Toronto's high school sports fields. Monarch Park Collegiate has already lost its field to a similar proposal with continuing controversy over community impacts, noise, excess light as well as loss of access. It is an important debate, about both the nature of sport and community open spaces.
---
3. Globe and Mail: Death of Howard Dennison Chapman Architect

Howard Chapman, 1960's, Toronto Archives

Riverdale Hospital, Toronto Archives
September 19, 1917 - March 8, 2014
Howard Chapman, predeceased by his wife Valerie Mary Chapman. Son of renowned Toronto architect Alfred H. Chapman and Doris Chapman, concert pianist. Predeceased by beloved son John Dennison Chapman; survived by beloved daughter Katherine Roberta Chapman (Star Fields); grandchildren, Jessica, Sean and Amber; great-grandchildren, Devlin, Merrik, Ayden, Ethan, Hailey, Jack, and Bradley. Predeceased by sisters Philippa, Sally, and brother Robert; survived by brother Francis (Penny) and Christopher (Glen).
Howard served with the Friends Ambulance Unit in England in 1942, undertaking hospital work in London and Gloucester, working with refugees in the Greek Islands; returning to Canada in 1946 where he completed his architectural studies, receiving the Hobbs Glass Prize for hospital design. Over the years he designed a variety of buildings including Riverdale Hospital, renovating and restoring (with Howard Walker) the Central Reference Library (originally designed by Alfred Chapman), which was renamed the Koffler Student Centre.
The family will receive friends at the HUMPHREY FUNERAL HOME A.W. MILES CHAPEL LIMITED, 1403 Bayview Avenue (south of Davisville Avenue) on Saturday, March 15th from 2:00 p.m. until the time of service in the chapel at 3:00 p.m. followed by a reception in the Rosedale room. In lieu of flowers, donations in Howard's memory may be made to The Architectural Conservancy of Ontario, 10 Adelaide Street East, Toronto M5C 1J3 or www.arconserv.ca Condolences and memories may be forwarded through www.humphreymiles.com
There is a bit of information about Howard Chapman, and some lovely early shots of the Riverdale Hospital at the Toronto Archives
Editor's Note:Howard Chapman was involved in founding of the Architectural Conservancy of Ontario. His life should be celebrated by all who love good buildings.
---
4. Toronto Star: ROM turns 100
Chris Hume
How the Royal Ontario Museum represents 100 years of architecture
Like its collection, the architecture of the Royal Ontario Museum covers a lot of ground. In the decades between the opening of the original west wing on March 19, 1914 and the Michael Lee-Chin Crystal in 2007, the ROM has both documented history and made it.
Though many tend to think of the museum as a single architectural entity, the ROM is actually an ensemble, an organic series of buildings, each one a product of its time and place, and each one connected to the others.
The story of the architecture of the ROM is also the story of Canadian culture, if not, as the institutional motto puts it, "through the ages," at least for the last century. For architecture, that 100 years was a period of enormous upheaval.
---
5. Torontoist: New Book on John Parkin
Kevin Plummer
Icons of Mid-Century Modernism

From Panda Collection, The Ramp at 50 Park Road,
John C. Parkin and John B. Parkin (no relation) hit it off right from the beginning. In 1944, fresh off his studies at the University of Manitoba, John C. Parkin, 22, met John B. Parkin, an established Toronto architect 11 years his senior. They agreed to form a partnership, but first John B. insisted his Sheffield-born colleague accept a scholarship for graduate studies in architecture under Walter Gropius at Harvard—rightly believing that the knowledge he would gain about International Modernism would help their firm to distinguish itself in the ranks of architecture's avant-garde. When John C. Parkin returned to Toronto in 1947, the pair formed John B. Parkin Associates as planned, forging an extremely effective partnership that drew on both their strengths.
As perhaps the leading proponent of modern architecture in the country, John C. oversaw all design work. John B., who possessed a keen mind for business, drummed up their commissions from clients ranging from local school boards and industrial conglomerates, to the Salvation Army and the federal government. "Through the following two decades, the two Parkins and their associates built the largest and most distinguished Canadian firm of the period," writes architecture professor Michael J. McMordie, co-author with Linda Fraser and Geoffrey Simmins of a recently published book, John C. Parkin, Archives, and Photography: Reflections on the Practice and Presentation of Modern Architecture (University of Calgary Press, 2013), which examines the firm's architectural output from the late 1940s until about 1970.
---
6. Metro News: Regina Hotel Saskatchewan
Regina

One of Regina's most iconic buildings has a new owner.

Winnipeg-based Temple Hotels has purchased downtowns stately, 10-storey Hotel Saskatchewan from Radisson Hotels for $32.8 million.

The property is iconic in Regina and from our perspective, a very good opportunity, Gino Romagnoli, executive vice-president with Temple, told Metro from Winnipeg.
Related:

We like the property, we like the prospects it offers us going forward and we like the Regina market.

Opened in 1927, the grand edifice at the corner of Victoria Avenue and Scarth Street was initially part of a nationwide chain of hotels built by the Canadian Pacific Railway company.

The hotel enjoyed prominence as one of the largest in the province and dominated the citys skyline for decades after.

Despite the significance of the landmark property, the Regina Hotel Association would not comment on the transaction.

Temple plans to spend an additional $6 million to renovate the hotels rooms and lobby areas.

The renovations, Romagnoli notes, will not be an attempt to modernize the heritage property. Rather, he said, theyre necessary for a restoration.

Its a 1920s-era CP hotel theres only a certain amount of modernization you can do, he said of the building, which was designated a municipal heritage property in 1993.

Are we going to be turning it into something that looks like a Holiday Inn? Thats probably not realistic.

Romagnoli pointed to the significant multi-million-dollar investment in renovating the recently reopened DoubleTree by Hilton Hotel and Conference Centre formerly Regina Inn as a testament to the market.

I think it speaks a lot, he added.

Temple also owns Wingate by Wyndham Hotel Regina and Temple Gardens Mineral Spa Resort in Moose Jaw.
---
7. Spacing Magazine: Jane Jacobs Prize Renewal
Spacing Magazine
Spacing the new steward of the Jane Jacobs Prize; 2014 winners announced March 25th
It is with great pleasure that Avana Capital Corporation and Spacing announce that the magazine will be the new steward of the Jane Jacobs Prize. Since 1997, Avana, through Ideas That Matter, has recognized the exemplary work of 17 individuals and groups who contribute to the fabric of Toronto life in unique ways that exemplify the ideas of Jane Jacobs.
The Jane Jacobs Prize recipients reflect the diverse aspects of city life. They may not always agree on what makes the city work or what the answers are to making it work better, but their observations and backgrounds have become part of our urban experience and enrich our lives.
Editor's Note:As a previous prizewinner, I am happy to see a new generation of Toronto City Builders getting involved.
---
8. Jewish Archives Online
Press Release
The Ontario Jewish Archives, Blankenstein Family Heritage Centre is pleased to announce the launch of its new and improved website, accessible now at http://www.ontariojewisharchives.org .
The website includes several exciting new features, most notably a searchable online database of archival descriptions and an interactive map of Jewish neighbourhoods. Visitors to the site can now access over 25,000 entries describing the records in the holdings of the OJA, including textual records, photographs, videos, architectural drawings, objects, oral histories and more.
This dynamic and engaging website is suitable for all levels of cultural exploration, from in-depth scholarly research to casual browsing. The OJA invites you to personally explore the new website and to share the news of its evolution with your colleagues in the heritage, museum and education sectors.
---
9. Winnipeg Free Press: St. Charles Hotel
Batley Kives
St. Charles owner fights heritage label in court action

The owner of the St. Charles Hotel has taken the City of Winnipeg to court to remove the historic designation from the 101-year-old Exchange District structure, which he hopes to demolish.

Immigration lawyer Ken Zaifman wants the city to remove a heritage caveat from the title of the hotel, which he purchased in 2005 for $800,000 and later pledged to redevelop into a boutique hotel.

In documents filed with the Court of Queen's Bench, Zaifman argued he wasn't aware the building was designated a historic property when he bought it and likely would not have made the purchase had he known that.

Zaifman also argued the caveat should be removed because the city missed a December 2011 deadline for placing the caveat on the building -- something the province ordered the city to do for all heritage buildings as part of an amendment to the City of Winnipeg Charter the previous year.

Zaifman told the Free Press he has applied for a demolition permit and asked the city to remove the caveat, but the city refused.

"Going the legal route is not an option I embraced with any enthusiasm," he said.

In an affidavit, Zaifman said he always intended to redevelop the property, "which in my view requires the demolition of the premises in order to make way for a new structure."

The city countered in its own affidavit that Zaifman was aware the St. Charles was a heritage structure because the corporation he controls, St. Charles Enterprises Centre, is the entity that applied for the historic designation in the first place.

City lawyer Markus Buchart said even if Zaifman didn't know about the designation, it was incumbent on his attorneys to find out it was a historic building because the list of those buildings is a public document.

Buchart nonetheless insisted Zaifman was aware it was a historic building and cited as evidence a meeting between Zaifman and city heritage officials, as well as a 2004 email from Zaifman to former city heritage planner Giles Bugailiskis during which Zaifman stated he expected to work with the city's historic buildings committee.

On Feb. 21, Buchart asked the court to throw out the case.

Zaifman's lawyer, Jamie Kagan, said his client only met with city heritage officials because the St. Charles Hotel is located within the Exchange District National Historic Site, a federally designated area.

Kagan also said it doesn't matter whether his client knew about the historic designation. What's more important, he said, is the city missed the deadline for placing the caveat on the property by two months. The heritage caveat should have been placed in December 2011 but was not placed on the title until February 2012.


---
10. Winnipeg Sun: Kelly House
Heritage gem empty again

A heritage home that received a $450,000 restoration, primarily through city funds, is vacant once again.

But proponents expect it will be snapped up by a new tenant within a few months.

CancerCare Manitoba Foundation's Challenge for Life branch moved out of the Kelly House on 88 Adelaide St. in late December 2013 to move closer to colleagues at Health Sciences Centre, said CancerCare spokesman David Hultin.

"They do so much work, in terms of fundraising, and being closer would be easier for all involved," he said.

But those who renovated the project insist they don't fear the property will be boarded up again.

Ross McGowan, chief executive officer of CentreVenture Development Corporation, said he's already received a "couple bites" from potential new tenants and expects the property to be occupied within the next three months.

"We're not concerned about it," said McGowan. "We don't expect to have a problem."

CentreVenture's website features an ad to lease the two-storey building for $2,300 a month.

Kelly House was restored after its last owner sought a city permit to tear it down in 2009 to allow for a 12-stall parking lot. Instead, the city worked out a deal to take over the land and invest $250,000 in renovations, topped off by $100,000 from CenteVenture and $100,000 from Richlu Manufacturing. Richlu will resume ownership of the site after about 15 years of city leasing pays back the municipal investment, said McGowan.

Cindy Tugwell, executive director of Heritage Winnipeg, agreed the Exchange District location of the property should entice buyers, as well as its "beautiful" restoration.

"It's a really cool home and it's all up to code and modernized," said Tugwell. "It's a great home in a great location."

The house was constructed in the 1880s by local contractor Michael Kelly and was seized by the city in 1914 in the wake of a scandal surrounding the construction of the Legislative Building.

The home sat vacant from 2000 to 2009 before being restored. CancerCare moved in to the space in early 2010.

Coun. Mike Pagtakhan, chair of the city's heritage committee, said he's confident the city's investment will still pay off due to continued interest in the Exchange District. He also believes the historic relevance of the site justified efforts to save it.

"It's important to preserve our heritage assets," said Pagtakhan.
---
11. St. John's Telegram: Salvation Army buildings denied heritage status
Daniel MacEachern
To demolish the building, theyve actually been given a grant for a substantial portion of that demolition cost, through a federal program that requires them to spend the money, or at least earmark it for March 31

These two Salvation Army buildings were denied heritage status at Monday nights St. Johns city council meeting. Photo by Rhonda Hayward/The Telegram
There's still an opportunity to preserve the structures, councillor says
St. John's city council Monday rejected a last-ditch committee recommendation to award heritage status to two downtown buildings slated for demolition.
The Salvation Army plans to demolish the two Springdale Street buildings to make room for new, bigger buildings to accommodate growing demand for their charitable services, including a community kitchen and health clinic.
Coun. Dave Lane, co-chairman of the city's heritage advisory committee, told council the committee recommended granting heritage status to the buildings to give the city more say in plans for the property — but there's a ticking clock attached to $250,000 of federal money.
"To demolish the building, they've actually been given a grant for a substantial portion of that demolition cost, through a federal program that requires them to spend the money, or at least earmark it for March 31," said Lane, who added that the Salvation Army's application for demolition was filed Feb. 4, prompting an "expedited process" in determining whether the buildings should be given heritage status. "They've been deemed to have distinct heritage qualities that are worth preserving for our city."
---
12. CJME.com: Regina's Connaught School
Historic building conservator wants access to Connaught School
While the Regina Public School Board moves closer to making a decision on the fate of Connaught Community School, community members continue to ask the board for access to the 102-year-old building and further structural testing.

On Tuesday night three people made presentations to the school board. It was the first board meeting since one that saw a report recommending that Connaught close at the end of the school year if $20,000 of repairs aren't done.

June Botkin of Botkin Historic Building Conservators spoke at the meeting to try to convince the board to do different surveys to examine the structure of Connaught School.

"They need to do more research and be more scientific about the research they're collecting," Botkin said in an interview with News Talk Radio Tuesday afternoon.

Botkin has been involved in renovations at Saskatchewan's Legislative Building and rehabilitating the Weyburn Court House. Having reviewed the engineering assessments so far, she agreed with the conclusions in the reports but argued that the studies done so far are largely based on visual inspections and photographic references.

"If you don't use the same camera, same focal settings, same light, same time of day, same angle, how can you accurately compare?"

Botkin continued by arguing that she, and members of the Save Our Connaught Heritage group, want further studies that produce quantifiable, scientific data. The group has been offering to fund some of these studies themselves but so far has not been granted access to the school.

"We can keep asking to allow us access but we've been denied and denied...and the thing is we could go in and do all of this stuff and turn around and say the building has been left too long. It's too late."

Surveys Botkin said need to be done include 3D layering and salt analysis.

A decision on whether or not Connaught Community School will close in June 2014 will be made at the Regina Public School Board meeting on March 25.
---
13. Wall Street Journal: Historic Sites Go on the Block As Preservation Funds Dwindle
Ana Campoy

The row of officers' housing at Fort Bayard National Historic Landmark near Santa Clara, N.M., has been unoccupied for many years. Rick Scibelli, Jr. for The Wall Street Journal
For sale in New Mexico: Nineteenth-century frontier outpost, once manned by the Buffalo Soldiers as they guarded against Apache raids.
Antique officers' quarters thrown in, but asbestos-ridden old hospital in need of $30 million in renovations not included. Asking price: negotiable.
That's the pitch state officials are planning in an effort to attract a buyer for Fort Bayard, a National Historic Landmark near the border with Arizona that has been virtually closed since 2010 but still costs New Mexico taxpayers tens of thousands of dollars in upkeep each year.
"We really don't want to spend $100,000 to maintain an idle facility," said Ed Burckle, the head of New Mexico's General Services Department.
Fort Bayard is one of a number of historic sites around the country facing an uncertain future due to dwindling preservation funding from the federal and state governments.
Save America's Treasures, a federal grant program that provided more than $300 million to help preserve some 600 historic structures around the country since its creation in 1998, has gone unfunded since 2010 as part of a budget-cutting move proposed by the Obama administration. Congress is now weighing a tax-reform proposal released last week that does away with tax credits for the restoration of historic buildings, a tool preservationists said has helped fuel many projects.
---
14. Film on Julius Shulman, Architectural Photographer
VISUAL ACOUSTICS
DVD NOW AVAILABLE HERE
Narrated by Dustin Hoffman, VISUAL ACOUSTICS celebrates the life and career of Julius Shulman, the world's greatest architectural photographer, whose images brought modern architecture to the American mainstream. Shulman, who passed away this year, captured the work of nearly every modern and progressive architect since the 1930s including Frank Lloyd Wright, Richard Neutra, John Lautner and Frank Gehry. His images epitomized the singular beauty of Southern California's modernist movement and brought its iconic structures to the attention of the general public. This unique film is both a testament to the evolution of modern architecture and a joyful portrait of the magnetic, whip-smart gentleman who chronicled it with his unforgettable images.
Editor's Note:I had the delicious experience of watching this film at the Bloor Hot Docs, and was amazed at just how many of his images were already burned into my consciousness, such iconic images of modernism, particularly of California
---
15. Globe and Mail: Urban Renewal Medellin Columbia
Marina Jimenz
Medellins renaissance: What the Colombian city can teach us about urban renewal
Medellin, I discovered, is like that: full of surprises.
One of the biggest, no doubt, is that this Andean city located in a lush valley surrounded by mountains is experiencing a renaissance through architecture and emerging as a global centre for innovation and design. It has come so far, with its edgy buildings, squares, libraries and parks, that it could teach Canadian cities – and the world – a thing or two about progress.
---