Issue No. 253 | September 15, 2016
Feature Stories
Government of Canada Seeking Candidates for the Historic Sites and Monuments Board
Demolition Hearing in Old Town Lunenburg
Canadian Architect: In Memoriam Ted Teshima
CBC: Toronto District School Board Repair Backlog
Toronto Star: Chateau Laurier Addition
Toronto Star: Hamilton's Real Estate Market
OHA + M Blog: OMB turns down Rondeau Park HCD
Architect Magazine: Modernist Heritage at Risk in Columbus Indiana
Events
Continuing Education Course: Historic Streets of Toronto
Tuesdays, Sept. 6 - Oct. 25, 2016 (8 sessions)
+ read
---
Les promenades de Patrimoine Ottawa: Basse-Ville secteur Est
17 septembre
+ read
---
Heritage Ottawa Walking Tour: Sandy Hill
September 25, 2016
+ read
---
Heritage Ottawa Lecture: From Triplex to Tower: Building Ottawa
September 21, 2016
+ read
---
Advertisements
Built Heritage News Sponsors
1. We're back!BHN Returns for another Season
Catherine Nasmith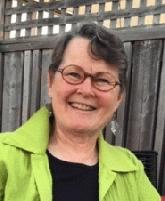 A toast to you from my deck in Toronto
Hi everyone, with the return to school I return to my BHN editor's desk after the usual BHN summer break.
Hoping you enjoy this compendium of the mail that has come my way over the last month or so.
I have been producing BHN for over 15 years, the time has gone by so quickly and over the years there have been about 350 issues, 250 produced since we launched the website ten years ago. I enjoy it, but it is getting harder to find the time, even with all the wonderful material that so many self post here. Having said that, I am conscious that in the time it has been going out, it has become a bit of a small institution in Canada.
These days I am as likely to send links out on Facebook and Twitter as they come in, so if you are not following BHN on Twitter and Facebook, you may be missing some great stories. As well, I post stories to the Architectural Conservancy Ontario website and Facebook feeds.
If you have a minute, please let me know if you open BHN, and read it. If you do, what do you like about it? If you don't you won't see this note!
I am wondering if the time has come to pass the baton to another organization or editor? If you would like to help, or write, or edit or.....if you have ideas about continuing. I would love to hear from you.
Send email to cnasmith@builtheritagenews.ca
---
2. Willowbank Presents: 2016 Stonesthrow Stone Festival
Crystal Bossio, Willowbank
Willowbank is proud to share the details of its 2016 Stonesthrow Stone Festival which will run the weekend of September 30th to October 2nd with additional certification courses on Monday October 3rd. This year's festival will feature a slate of short courses and lectures on traditional building methods, live music, an artisan market and a dance.
Stonesthrow will kick off with an opening lecture by Dominion Sculptor Phil White on Friday Septemer 30th at 1pm at Willowbank's lower campus: 5 Walnut Street in Queenston. As Canada's Dominion Sculptor, the only position of its kind worldwide, Phil designs and carves statues, portraits and decorative pieces to commemorate Canada's history, people, events and character on Parliament Hill and other government buildings. He is part of a tradition and an evolution of parliamentary sculpture. Admission is $10, with tickets available at the door.
The opening lecture will be followed by a public dance at 7pm featuring a live local band and local food and drink. Admission is $10 with tickets available at the door.
This year's stone festival builds upon previous festivals with great short course offerings on topics related to stone and other traditional building methods. This year's offerings will include:
Introduction to Dry Stone Walling (2 days) w/ Master wallers Dean McLellan and Phil Dolphin
Introduction to Stone Carving (1 day) w/ Danny Barber of Smith and Barber Atelier
Advanced Stone Carving (2 days) w/ Nicholas Fairplay, Master Stone Carver
Introduction to Plastering (1 day) w/ Johnny Doran of Acanthus Heritage Plastering
Historic Mortars and Lime Burn (2 days) w/ Keith Blades, Stone Conservationist
Introduction to Blacksmithing (1 day) w/ Lloyd Johnston, 5th generation Blacksmith
For those who are looking to gain their UK Certifications in dry stone walling, Monday October 3rd will feature both Level 1 and Level 2 certifications by Dean McLellan and Phil Dolphin.
Not interested in short courses? Come and take a wander about our historic campus on
Saturday, October 1st and enjoy an artisan market and an open air musical line up along with food trucks and craft beer.
For more information or to register for a short course please visit our website at
stonesthrow.willowbank.ca
---
3. Government of Canada Seeking Candidates for the Historic Sites and Monuments Board
CAHP Newsrelease
The Government of Canada is seeking qualified candidates to serve on the Historic Sites and Monuments Board of Canada (HSMBC). As you may be aware, the HSMBC is an advisory body that advises the Honourable Catherine McKenna, Minister of the Environment and Climate Change and Minister responsible for Parks Canada, in exercising her powers under the Historic Sites and Monuments Act, the Heritage Railway Stations Protection Act and the Heritage Lighthouse Protection Act. This advice includes recommendations for the designation of places, persons and events of national historic significance, heritage railway stations and heritage lighthouses.
The composition of the HSMBC includes 13 part-time Governor-in-Council appointees, one for each province and territory. On February 25, 2016, the Right Honourable Justin Trudeau made an announcement with respect to a new procedure for Governor-in-Council appointments, which supports an open, transparent, and merit-based selection process. Candidates are currently being sought for Newfoundland and Labrador, Nova Scotia, Nunavut, Ontario, Prince Edward Island, Quebec and Yukon. Please note that interested applicants must reside in the province or territory they wish to represent.
All relevant information for these opportunities is posted online on the Governor in Council Appointments website: https://www.appointments-nominations.gc.ca. Interested candidates must create an online account, as applications can only be submitted through the online system: https://www.appointments-nominations.gc.ca/lgn.asp?lang=eng. Candidates must apply by September 19, 2016.
For any questions on this process, including the online application, we invite you to review the resources readily available on the Governor-in-Council Appointments website.
Please pass this information on to any contacts or colleagues you feel may be interested in these opportunities.
---
4. In Situ: Reawakening The Small Arms Building
Kyle Wyskiel
From the outside, it would be hard to guess that it was constructed in 1941 to assemble and inspect rifles for Canadian troops during the Second World War. It would be easy to forget that it brought a workforce, comprised mostly of women, from all over Canada to work and aid in the war effort. Or that it was the site of Canada's first aerodrome in 1915. These lands and building are a major site in Canadian history and now, 75-years after its construction, its reawakening has begun.
Saved by the wrecking ball in 2009, The Small Arms Building sits vacant, despite being declared a heritage building by the City of Mississauga. The only life left here is that of the birds who fly in through its broken windows. The goal now, for the not-for-profit organization The Small Arms Society, is to rehabilitate, reimagine, reintroduce this historic building back into the community, city and province.
The first step in this feat is to host a three-day multi-arts festival at The Small Arms Building in October. The event, titled In Situ, will feature live music, live art creation and pop up theatre performances from Frog In Hand. Most importantly, the event will bring almost 1000 people into the building from October 27th- October 29th, raising the awareness of the buildings potential and its value.
As for the performances, In Situ has confirmed over 30 artists to perform or create installations for the festival, aided by local bands and DJ. While In Situ is an arts festival, it strongly holds the themes of preservation, imagination and history, threading these elements into the art itself.
In Situ will act as a major catalyst in transforming the abandoned building into a creative hub, a home for the arts, environment, technology and creative collaboration. This event will use the building's second life to foster these elements and create something of value for the community, city and Province. The event will also see designs from Sheridan College architecture students who have reimagined the building and focused its future on sustainability, community engagement and the arts.
Located at 1352 Lakeshore Road East, The Small Arms Building is a tie between the Long Branch and Lakeview communities, two sectors that are continuing to transform and adapt.
For more information about The Small Arms Building and to purchase tickets for In Situ visit: www.smallarmsbuilding.ca
---
5. Demolition Hearing in Old Town Lunenburg
Brian Arnott
On August 23 2016, the Town of Lunenburg will hold a hearing to consider the application by a property developer to demolish a heritage structure on Pelham Street in Old Town Lunenburg.
The Anderson Barn (1870) is a double garage-size residential lot barn associated with a residential heritage building, the Maple Bird Anderson House. Historically, utility buildings such as this barn were a common feature of the townscape and the Anderson Barn is thought to be the last remaining example.
The Town's Heritage By-Law does not require a Certificate of Appropriateness or a public hearing for applications to demolish outbuildings in Old Town except for two specifically noted structures -- the Anderson Barn and the Benjamin Knock Cobbler Shop.
In 2009, the Town's support of the application for demolition of the Bachman Barn on Cumberland Street deeply divided the community. The cost and effort of opposing the Town's decision before the provincial review board decimated the Lunenburg Heritage Society, the local community advocacy organization. The review board ruled in favour of the Town and the barn was demolished.
Old Town Lunenburg is one of only two urban UNESCO World Heritage Sites in North America (along with Old Town Quebec) and it is also a National Heritage Conservation District.
---
6. Blog Toronto 5 Toronto buildings that might soon be lost
Derek Flack
5 Toronto buildings that might soon be lost

Davisville Junior School, photo Robert Moffatt
Toronto has made great strides when it comes to heritage preservation over the last decade, but that doesn't mean that every historical building is deemed worth saving. Modernist buildings in particular are under the greatest threat of redevelopment, as they're often architecturally undervalued or deemed too young to save.
The Architectural Conservancy of Ontario keeps tabs on at-risk buildings in the hopes of advocating for their preservation. It's tough to save a building without heritage designation, but one of the first steps in the process is awareness of what's at risk.
Here are 5 Toronto buildings that might be lost to redevelopment.
Hotel Waverly
The Hotel Waverly just doesn't seem to activate the kind of nostalgia required to get a heritage designation. Despite being built in 1900, the building will not be protected by a heritage designation in the face of a proposal to erect a 15-storey student residence in its place.
Humber Bay OculusSouth Humber Park Oculus
The Humber Bay Park Oculus is the type of modest mid-century structure that doesn't get much notice until someone takes up the charge to save it. After plans were released to demolish the stone washrooms and re-clad the pillars, a petition was started to protect the structure from these unfortunate refurbishment plans.
Davisville SchoolDavisville Public School / Metropolitan Toronto School for the Deaf
Having gone to junior school here, I have a soft spot for this building constructed in 1962. Toronto District School Board architect Peter Pennington took influence from the Googie style in the sloped roof and dramatic porte-cochères at the school, which has been slated for replacement by the TDSB.
York Square TorontoYork Square
Another bit of modern architecture under threat is York Square, a series of buildings at Yorkville and Avenue Rd. built in 1968 that were one of the city's first true examples of adaptive re-use. The latest plans call for the new development to wrap around the existing buildings, but there are still concerns that the character of A. J. Diamond and Barton Myers original work will be compromised.
511 King Street West489, 511, 519 King Street West
The redevelopment of this block proposed by Bjarke Ingels Group for Allied REIT and Westbank Corporation is as bold and innovative as they come in Toronto, but concern has been shown over how the new design treats the existing historical buildings, and heritage proponents are calling for the contemporary structure to be set further back so as not to envelope the current propertie
---
7. Canadian Architect: In Memoriam Ted Teshima
Obituary
In Memoriam: Ted Teshima
It is with a heavy heart that all current and former Moriyama & Teshima staff members say goodbye to Ted Teshima, one of the original partners of Moriyama & Teshima Architects, who passed away at home surrounded by family on September 2, 2016.
Theodore Fujio Teshima, or Ted as we all knew him, was born in Sea Island, British Columbia, on September 4, 1938. In this small village on the flatlands of what is now Richmond, B.C., the Teshima family lived in a house near the ocean, where his father worked as a successful fisherman with two fishing vessels.
As a schoolboy in Taber, Alberta, Ted excelled at many subjects, particularly mathematics and drawing, and it was in high school that he discovered architecture. A high school librarian, noticing Ted's proficiency in drawing, showed him a book containing the work of Frank Lloyd Wright. Two influential and historic designs captured his imagination: the Robie House and Fallingwater. Inspired, Ted thought, "if a person can design something incredible like that, then this is for me".
---
8. CBC: Toronto District School Board Repair Backlog
Mike Smee
School repair backlog hits $3.4B: TDSB
Toronto's public schools, with an average age of 60 years, are in desperate need of repairs, the Toronto District School Board said Monday, as it launched an online guide that shows exactly what repairs are awaiting funding at each of its 588 schools.
Toronto's public schools, with an average age of 60 years, are in desperate need of repairs, the Toronto District School Board said Monday, as it launched an online guide that shows exactly what repairs are awaiting funding at each of its 588 schools. (Neil Herland/CBC)
An online guide launched Monday by the Toronto District School Board lets parents know exactly how badly in need of repair their local school is, and if you add up all those repairs across the entire system the total comes to $3.4 billion, the board says.
Websites for each of the board's 588 schools now contain a link to a separate page that shows what repairs are needed — from simpler fixes like replacing a few ceiling tiles, to major problems like outdated heating or cooling systems.
"These are not safety issues," board chair Robin Pilkey emphasized in an interview with CBC Radio's Here and Now Monday. "We have a lot of really old buildings and a lot of the systems in those buildings should be replaced." TDSB schools have an average age of 60 years, and 50 schools are 95 years old or older, she said.
Most Toronto schools need repairs, says TDSB report
Parents demand school repairs at Queen's ParkOntario government commits extra $1.1B to repair schools
The TDSB arrives at the $3.4 billion figure by adding up what repairing every item on the backlog lists would cost.
That's almost four times more than Toronto Community Housing's current repair backlog, which is $896-million, according to the TCH website, and about eight times more than the city's road repair backlog, which sits at about $430-million, excluding repairs to the Gardiner Expressway.
The TDSB has long complained that the province only provides enough money to cover emergency repairs, and to fix problems that could jeopardize student safety, while ignoring the board's requests for funds that would keep their buildings in a state of good repair.
Editor's Note:This backlog affects a lot of heritage, most recently mitigated against the designation of Davisville Junior School, better to get a new P3 partnership school, no matter how shoddy than repair existing buildings.
---
9. Globe and Mail: Baby Point Seeks Heritage Status
Jeff Gray
The entrance to the enclave of Baby Point, nestled in Torontos west end near Jane Street north of Bloor Street, is guarded by stone gates. A little way inside, you find a cluster of 90-year-old Tudor-style homes ringed around some tennis courts and a log-cabin-style clubhouse.

On a recent weekday afternoon, the front lawns buzz with safety-earmuff-wearing landscaping crews a clearer indicator of the areas wealth than even the BMWs in the driveways. But all is not well in this exclusive neighbourhood, where some fear a coming wave of new buyers will tear down the areas historical houses to build monster homes.

After the stucco-and-brick house at 68 Baby Point Road went up for sale earlier this year later selling for $2.7-million neighbours and local preservationists rushed to apply to have it designated as a heritage building, pointing out that it was built for Toronto Maple Leafs founder Conn Smythe, who lived there until his death in 1980. The proposal, which would block the new owner from tearing the house down or changing some of its heritage features, goes before Etobicoke York Community Council on Sept. 7.

But No. 68s new owners say they just found out days ago about the push to designate their house, according to a friend who said they did not want to be identified.

Its a growing family, young family. They want to be able to make expansions or extensions to the house or rebuild it from scratch if they wish to. They paid $2.7-million for it and they dont want to be controlled by anybody, said the owners friend, Maz Ekbatani, a local real-estate agent, who will ask community council on Wednesday to delay their decision on his friends behalf.

He stressed that anything his friends planned to do with the house would fit in with the historic areas architecture, and said the last thing they want is a fight with their new neighbours.

Originally the site of a Seneca village, Baby Point is named for French settler James Baby, a member of Upper Canadas Family Compact who lived here in 1816. This explains the odd pronounciation of the enclaves name: Locals shorten the a in Baby Point, and some even give it a more French sound, BAW-by.

In 1912, Baby Point became one of the citys first planned suburbs, laid out by well-connected Toronto developer Robert Home Smith, who is said to have approved every houses design. Conn Smythe had his house, which displays a mix of arts-and-crafts and Tudor-revival styles, built in 1926, just before he led a consortium that bought Torontos hockey club and renamed it the Maple Leafs.

Alarms about the potential for an invasion of so-called monster homes in Baby Point were first raised back in 2010, when the house next door, No. 66, was torn down in the face of vocal opposition. Pollster Lorne Bozinoff, of Forum Research, and his wife bought the one-and-half-storey cottage-style house that was there for $1.79-million, planning to demolish it and build a larger home.

He fought with the neighbours at the Ontario Municipal Board and eventually won, but left the lot empty for several years before selling it and his approved building plans to another buyer in 2014, for $2.2-million. Mr. Bozinoff says he wasnt driven out of Baby Point, but instead decided not to move so far from downtown.

The neighbours care a lot about the community, and I appreciate that and I sort of understand where they are coming from, he said in an interview. I cant even say the community was inhospitable or anything like that. They were divided.

That battle prompted concerned neighbours to form the Baby Point Heritage Foundation, which keeps watch on the neighbourhood. Robert Galway, a local doctor who founded the group, says the areas original architecture is threatened as many current aging owners either downsize or die: Im 80. And my house, I can see it being destroyed. And its too bad.

With the citys short-staffed preservation department facing a years-long application backlog, local city councillor Sarah Doucette says her office keeps a special map of Baby Point that tracks every historical home owned by senior citizens. They use it to triage urgent heritage protection applications, before For Sale signs go up or wrecking crews arrive.

These kinds of measures may soon no longer be necessary. City Council has approved a process, starting this fall with consultations, that could see all of Baby Point labelled a heritage conservation district, as Cabbagetown and Rosedale are. Things like rear extensions would be allowed, Ms. Doucette said, but street-facing facades of historical homes would have to stay the same.

But winning this status could take a year and a half. In the meantime, she says, last-ditch house-by-house heritage protection is needed to save the neighbourhoods history: Once you take down a building, once you get rid of heritage, you never get it back.
---
10. Globe and Mail: Conn Smythe's Heritage House
Jeff Gray
Community council votes to protect Conn Smythe
A house built for Toronto Maple Leafs founder Conn Smyth in a posh pocket of the citys west end should be designated as a heritage building, Etobicoke York Community Council said on Wednesday, voting to protect the home over the objection of the propertys new owners.

The decision, which must now go before City Council in October, comes after local residents and preservations rushed the process to protect the 89-year-old Baby Point house from potential demolition after it went up for sale earlier this year.

The house sold for $2.7-million, in a deal that close last month. The new owners who say they were unaware the house was up for heritage designation.

The vote by Etobicoke York Community Council was unanimous. The chairman, Councillor Mark Grimes, noted that he and fellow Etobicoke Councillor Stephen Holyday sit on the board of the Hockey Hall of Fame and so are dedicated to preserving hockey history.

I was going to declare a conflict on it because I have been a Maple Leaf season ticket holder for many years, Mr. Grimes said. ... I dont know who their real estate agent was but I find it very hard to believe that they did not know this was Conn Smythes.

The propertys new owners, who have insisted on anonymity, sent a lawyer to Wednesdays meeting to say they oppose the designation and to request a deferral. They say they only found out about the heritage designation issue just days after their sale closed in August. But city staff warned that without heritage designation, demolition or building permits on the site could be approved at any time.

Once City Council has approved the designation, the new owners will still have the option of challenging the decision at the provinces conservation review board. The designation would not affect the new owners ability to alter the garage, the interior, or the north or west sides of the home, which are not considered heritage attributes.

While heritage advocates had to rush to protect Conn Smythes home, the entire area one of the citys first planned suburbs is set to potentially become a heritage conservation district, meaning all of its historical homes would be subject to special protection. The process was approved earlier this year, and consultations are set to begin this fall.

Residents have raised alarms in recent years about the threat to historical houses in Baby Point from new owners, who could tear them down to build so-called monster homes. The house next door to Conn Smythes was torn down in 2010, prompting some in the area to form a heritage foundation to protect Baby Point homes.

Conn Smythe, who oversaw the construction of Maple Leaf Gardens, had the house built for him in 1927, and lived on Baby Point Road until his death in 1980.
---
11. Globe and Mail: Music Hall Renovation
MARCUS GEE
Great Hall renovation shows Toronto is finally learning to appreciate its past
The continuing revitalization work being undertaken at The Great Hall (as seen from the northwest corner of Queen St. West and Dovercourt Rd.) is photographed on August 15 2016. (Fred Lum/The Globe and Mail)
No earthquake, flood or hurricane destroyed old Toronto. No war laid it waste. Bulldozers and cranes knocked down scores of fine buildings in the rolling wave of destruction called urban renewal.
Countless Victorian houses fell to the wrecker's ball. So did the old Trinity College, the grand General Post Office and the castle-like University Avenue Armouries. So did Chorley Park, the Rosedale mansion that was once the official residence of the lieutenant-governor.
Steve Metlitski shakes his head at the folly of it all. The developer, who comes from Belarus and arrived in Canada in 1989, was appalled when a friend took him to Guild Park atop the Scarborough Bluffs. Spread about its grounds are fragments from majestic buildings torn down in the post-war building boom: columns, arches, facades – the ruins of what once was. He thinks it's "criminal, just insane" that Toronto was so careless with its architectural heritage.
Built in 1889, the Great Hall at Queen and Dovercourt was home to the first West End YMCA; most recently, it has served as a community arts centre and performance space. (Fred Lum/The Globe and Mail)
In his small way, Mr. Metlitski is trying to preserve a part of what is left. As the owner of Triangle Development, he is overseeing a painstaking, top-to-bottom renovation of one of Toronto's last Victorian gems: the Great Hall at Dovercourt Road and Queen Street West.
Opened in 1890 as the first West End YMCA, the building has a colourful history in several chapters – first as the Y before the organization opened a new building up the road at College Street and Dovercourt in 1912; then as home of the Royal Templars of Temperance, a group that fought the scourge of alcohol abuse; then headquarters of the Polish National Union, when it published a Polish newspaper and took in Polish refugees of the Second World War; and finally, in the last couple of decades, as a community arts centre and performance space where musicians from Feist to Metric to Daniel Lanois came to play.
Distance runner Tom Longboat trained there before winning the Boston Marathon in 1907. Mayoral candidates Sam McBride and Bert Wemp debated there in 1929. At a gathering of psychics on Boxing Day, 1920, the audience heard a lecture entitled What and Where is Heaven?
---
12. Toronto Star: Archaeology, British Methodist Episcopal Church
John Lorinc
Lets not Lose a Key Piece of Our City's Past
Late last fall, a small team of archeologists completed excavating an unremarkable parking lot near Toronto city hall, a painstaking process that had captivated workers in the commercial towers overlooking the site for months.
By the time the archeologists backfilled the site, located on Centre Ave. and designated to become the home of a giant new provincial courthouse, they had found the foundations of Toronto's most important 19th century black church, as well as hundreds of thousands of artifacts from The Ward, the impoverished but vibrant immigrant neighbourhood that existed there from the 1840s to the 1950s.
Yet the evidence of this poignant past is in grave danger of disappearing because the two public agencies responsible for the site and its archeological treasures Infrastructure Ontario and the City of Toronto seem incapable of coming up with a dignified, accessible and sustainable plan to publicly interpret and commemorate these findings.
For the past eight months, officials with both bodies Infrastructure Ontario is an agency of the province responsible for developing new public structures have dismissed numerous ideas for acknowledging the discoveries, often for dubious or excessively bureaucratic reasons that reveal a troubling tone-deafness to what's at stake.
As I reported in the Star and Spacing, the crews unearthed everything from handmade toys to tools, commercial bottles, hat forms, and even an arrowhead a reminder that the site, prior to European contact, stood on the table lands just south of a sacred indigenous river later known as Taddle Creek.
In one corner, archeologists found what they later described as the most extensive collection of 19th century footwear ever discovered in Canada, some of it the handiwork of an African-American cobbler who settled in Toronto in the mid-1850s. Elsewhere on the site, they dug up the foundations of a synagogue, old factory buildings, numerous outhouses, and several working class cottages.
Without question, however, the most enthralling and historically singular discovery was the British Methodist Episcopal Church (BME), a place of worship established on Chestnut Street in 1848 by five African-Americans who fled slavery and came to Canada via the Underground Railroad. The church evolved into the spiritual, social and political hub of the entrepreneurial black community, whose members lived in the area during the late 19th and early 20th centuries.
The remnants of the BME has been described by one expert, archeologist and historian Karolyn Smardz Frost, as the most important black history site in Toronto.
That it might not be preserved in some way is troubling. While Toronto has a long history of wiping away evidence of the low-income, newcomer communities, the mindless erasure of black history is a deeply corrosive force whose symptoms persist to this day, and not just in the U.S.
Consider the fact Premier Kathleen Wynne and Mayor John Tory pledged to do better with race relations when they appeared in July at a public forum held to air concerns raised by Black Lives Matter. Despite that gesture, their respective officials seem poised to eliminate the remaining physical evidence of the BME. The irony is both rich and troubling.
It's worth dwelling on the specific significance of the church. In the 1850s and 1860s, Toronto's black community swelled as families fled not just slavery and civil war, but the violent bounty hunters dispatched by slave owners to retrieve their property. Those who settled in the cottages on Elizabeth, Chestnut and Centre likely gave thanks for their freedom during services in that church, which also ran a Sunday school and offered a meeting space for local abolitionist groups and the black self-help organizations whose members found lodging and work for refugees.
In early September 1863, Samuel Gridley Howe, a member of a fact-finding team established by President Abraham Lincoln, came to Toronto to learn how a free black society functioned; Howe almost certainly paid a visit to the BME. Decades later, the BME's conferences, activities and expansion plans were carefully covered by Toronto's daily newspapers, including the Star.
But perhaps the most intriguing detail about the BME's history involves the man who owned the land where the church would be built. Lawyer, Family Compact scion and future chief justice John Beverley Robinson owned a narrow strip of land extending north from Queen St. In 1828, he sold six acres to the Law Society of Upper Canada to build Osgoode Hall; 20 years later, as he parceled off the rest of the land north of Osgoode, he sold the lot at 94 Chestnut St. (then Sayer) to those five former slaves, who sought to build a small church there. The price: £20.
Why did Robinson consummate this real estate deal? His motivations aren't recorded, but it seems relevant that some years earlier, as solicitor general for Upper Canada, Robinson issued a legal opinion blocking the extradition of a black couple, Thornton and Lucie Blackburn, who'd fled slavery in Kentucky and made their way to Toronto. U.S. authorities wanted them returned on trumped up charges. The legal reasoning that allowed them to remain in Canada, Smardz Frost explains in her book about the Blackburns, I've Got a Home in Glory Land, forms the basis of Canada's current extradition laws.
There's an elegant symmetry to the fact that a courthouse will rise on ground once occupied by the BME, an institution whose existence is linked directly to those most human cravings for freedom and justice, as well as the Blackburn's legal saga.
Yet provincial officials appear to have ruled out options for either in situ preservation of the BME foundation, or some kind of memorial on the grounds of the courthouse. Why? Because of a long-standing policy that requires such buildings to be studiously neutral in design and free of any kind of political or partisan elements.
At an Innis College panel discussion earlier this year about the dig, University of Toronto constitutional expert Peter Russell roundly dismissed those policies, citing several international and domestic examples of courthouse design including our own Supreme Court and South Africa's Constitutional Court, which is filled with art depicting the oppression of apartheid that are most assuredly not neutral.
City of Toronto officials, meanwhile, have shot down suggestions for using parts of the Nathan Phillips Square grounds or even space inside City Hall built, it should be said, on the razed blocks of Toronto's first Chinatown for either commemoration, preservation or for the display of artifacts found at the dig site.
Given that the courthouse will be a privately developed, state-of-the-art complex with a price tag of well over $500 million, it seems increasingly clear that neither government wants to let historical preservation and interpretation get in the way of a massive development scheme, especially if there's cost involved.
Which is shocking, really, given that both governments share formal and legal responsibility for the stewardship of our collective heritage, including archeological findings. (As recently as last month, in fact, council approved a motion requiring the City to properly store archeological artifacts found within city limits.)
In the months since I initially wrote about this dig, I've spoken to scores of curious people who may not know chapter and verse of the history of this long forgotten place, but instantly recognize its poignant symbolism and the critical importance of sharing these stories with current and future Torontonians.
Many ask: What will be done to honour these fascinating discoveries?
Unfortunately, the more pressing question seems to be: Why are our public officials trying to get away with doing virtually nothing at all?
---
13. Toronto Star: Don Mills Planning
Angela Boyd
Once Upon a City: How Don Mills changed city building The new suburb in the sticks revolutionized urban planning in the 1950s.
For-sale signs were greeted with wild enthusiasm when E.P. Taylors Don Mills development project launched in 1953. No one knew it would turn out to be the most significant real estate project in Canada, influencing suburban development for decades.
Postwar Toronto was starved for housing. This 834-hectare fresh, futuristic development was thrilling. Yes, it was out in the sticks almost isolated by ravines, displacing 20 small farms that dotted the area around Don Mills Rd. and Lawrence Ave. E., 12 kilometres from downtown Toronto.
The project design was daring, risky and largely guided by Macklin Hancock, a 27-year-old from Mississauga. He was studying urban planning at Harvard and deeply immersed in the principles of William Holford, who created the postwar English New Towns concept, and Walter Gropius of Bauhaus school fame.
In one of those happy twists of fate, Hancock's father-in-law, Carl Fraser, was Taylor's executive in charge of this new project. Hancock was aware of their discussions with U.S. planners and innovators about making it a new community, not just a housing development. And when they needed someone to co-ordinate planning on the project, the idealistic, enthusiastic Hancock persuaded his father-in-law to let him take the lead. In March 1952, young Macklin Hancock signed on and the project (which he later named as Don Mills) was underway. It was his first big job.
Hancock visualized the project as a completely self-sufficient town, with its own identity. This was to be a place that was affordable to everyone, designed to encourage neighbourliness; cars were to be separated from pedestrians and green space to be treasured.
Working with his assistant, 25-year-old architect Douglas Lee, Hancock divided the site into four quarters bisected by Lawrence Ave. E. and Don Mills Rd. Each quadrant was a neighbourhood wrapped around a school, a park and a church. The quadrants revolved around the centre, where he placed all the communal services, such as a shopping centre, curling rink, hockey rink, community centre and library.
Next came a radical innovation. Instead of repetitious grids lined with identical houses, Hancock devised curving streets all ending in T-shaped intersections and cul-de-sacs. This created a maze-like street pattern that slowed residential traffic and discouraged outsiders. Meandering footpaths connected homes to schools, shopping and library. As John Sewell wrote in The Second City Book: Studies of Urban and Suburban Canada, it was thought that vehicles and pedestrians would never meet. To emphasize the point sidewalks were not provided.
No cookie-cutter houses for Don Mills. Hancock devised a strict esthetic for the new town. All the homes, and commercial buildings, had to be of modern design by an approved modernist architect John C. Parkin, Peter Dickinson and Henry Fliess were among the chosen.
By 1954, at least 53 different housing designs were ready to build. All construction had to use approved colours and materials; even the fences were controlled in height and appearance (three feet high and of an open design). The controls were not to dominate but to help ensure that the new community had its own special feel in the early stages until residents could impose their own sense of community, wrote John Sewell.
The modernist homes still sit comfortably on the wonderfully wide lots 60 by 100 feet was the average size. The streets have a gracious, open and garden-like feel, especially now that the city has grown tightly around old Don Mills. But the plan also included rental row houses, lowrise apartments and semi-detached homes. This was a plan for a true mixed-income community.
Two more big ideas filled out Hancock's plan. One was green space. All around the new town were greenbelts, which partly survive. To the east was the Don Valley, to the west Wilket Creek Park, to the north E.P. Taylor's Windfields Estate and the IBM golf course, and to the south Flemingdon Farm. They flowed in and out of the quadrant parks.
A 1968 phot caption about Don Mills read: Toronto has become one of the most rapidly moving construction centres in North America over the last 10 years. Builders develop entire communities on former farmland as house, townhouse, and apartment buildings spring up side by side, as in Don Mills, above. Towers from 40 to 60 storeys will become commonplace in the years ahead, say the experts. Next year the building boom will continue. (Boris Spremo)
The other idea was strict separation of land use. Commercial uses were in the centre and zones for light industry and other business activity encircled the residential area, never mixed. If people could live and work in the same community, Don Mills could be a real town, not just another dormitory suburb.
That's a lot of regulations. But as it was funded entirely by private enterprise | a Canadian first | the corporation called the shots. E.P. Taylor even underwrote much of the cost of municipal services, taking on significant risk and ensuring control over everything from the overall plan to street signs. This, too, had never been done before...
---
14. Toronto Star: Chateau Laurier Addition
Azurra Lalani
Expansion plan for Ottawa
Major changes are in the works for the iconic Fairmont Chateau Laurier hotel in the national capital, and the public isn't thrilled.
The elegant, French style chateau, within steps of Parliament Hill, is in the early stages of a makeover with plans to add as many as 200 long-term stay suites, and also plans to add an exterior courtyard and 427 underground parking spaces.
Commissioned in the early 1900s by the Grand Trunk Railway, the building has long been designated a national historic site and is now owned by Larco Investments Ltd., while the hotel is managed by Fairmont Hotels and Resorts.
Proposed addition to the hotel is being compared to the Lord of the Rings' Mordor, a computer game known for its cubed esthetic called Minecraft, and with prisons.
The owners call the plan "a modern interpretation of the heritage character of the Chateau with a vocabulary of Indiana Limestone, glass and copper.
Editor's Note:Good pics on the Star Website
---
15. Toronto Star:Letter to Editor re: Leaside Planning
Geoff Kettel
Leaside deserves Kudos, Too
Re: How Don Mills changed city-building, July 24 2016
I enjoyed reading Angela Boyd's piece. However not all of Macklin Hancock's big ideas were new. Garden city principles, such as the curving streets and separation of land uses, were already 40 years old in Canada, and well employed by Frederick Todd in his plan for Leaside.
According to Paul Dilse (2014), The Town of Leaside may be, and likely is, the first new town established on garden city principles in Ontario. Eight years after the launch of the world's first garden city (Letchworth in England) Frederick Todd laid out the Town of Leaside one of three model new towns laid out on garden city principles for the Canadian Northern Railway. The others were Port Mann in B.C. and the Town of Mount Royal in Quebec.
There's a sign on Leslie just north of Eglinton that proclaims Don Mills as the first planned community in Ontario. It's hyperbole. The sign should be shifted to Leaside, located less than two kilometres to the south!
---
16. Toronto Star: Hamilton's Real Estate Market
Tess Kalinowski
Hamilton is having its moment
Luis Meza's coffee shop in Hamilton's historic Lister Block does a brisk weekday trade slaking the caffeine cravings of office workers and the construction crews who are transforming Steeltown's downtown.
But it's the weekends when things get crazy at Mezza Cafe, says the owner.
That's when the Toronto real estate refugees come touring Hamilton's orange brick Victorians and post-and-beam condo conversions in search of an affordable alternative to the bidding wars and million-dollar mortgages in other parts of the region.
They are late to the party, say the pioneers, who beat them to the character homes strolling distance from the newly thriving downtown restaurant scene and an arts community that gets compared to pre-gentrification Queen St. West.
"There's a little bit of a settler mentality,'" says Glen Norton, manager of Urban Renewal.
He is sitting at Lake Road, a bright spot on the food scene. Its name references the original street name of its James North location, where other chefs are gaining strength in numbers along nearby King William St., where the taco trend has customers lining up at The Mule and new restaurants are moving in.
For years, Hamilton's architectural landmarks suffered from the same flight to the suburbs that has afflicted cities like Windsor and London. Norton says the traditionally blue-collar town was knocked on its keister with the exodus of Stelco, Massey Ferguson and Procter and Gamble.
"We did go down. We did suffer. We lost a lot of good jobs," he says.
But Hamilton is on its feet, having re-branded itself "the ambitious city," with health care the leading employment sector.
"Hamilton had massive growth in (neighbouring towns) Ancaster and Dundas, but now it's the historic areas that are growing," says Chris Phillips, a senior advisor to the economic development office.
With the average Hamilton home costing $451,000 compared to $940,000 in Toronto, the prices are still competitive. But costs are rising almost as quickly — 13.2 per cent in July compared to the same month last year — about 7 per cent overall this year — said George O'Neill, CEO of the Realtors Association of Hamilton-Burlington.
The biggest jump was in affordable Hamilton East, a neighbourhood enjoying a revival he compares to that of Toronto's Leslieville.
Its popularity is generally driven by price, said O'Neill. The average cost of a home there rose about $73,000 from $244,000 to $317,000 in the last year.
---
17. OHA + M Blog: OMB turns down Rondeau Park HCD
Dan Schneider
What's wrong in Rondeau? Part two: OMB turns down HCD
To recap from last time: the owner of Rondeau Provincial Park, the Ministry of Natural Resources and Forestry, appealed the designation of part of the park to the Ontario Municipal Board. The basis for the appeal was that the Municipality of Chatham-Kent had exceeded its jurisdiction in designating the historic cottage community in the park as a heritage conservation district under Part V of the Ontario Heritage Act. (Note 1)
C-K defended its designation and was supported by the Rondeau Cottagers Association (RCA).
The OMB issued its 12 page decision on July 14, 2016. It allowed the appeals and ordered the district designation by-law repealed. (Note 2)
In accepting that C-K did not have the authority to designate, Board Vice-Chair Steven Stefanko looked at two statutes: the Provincial Parks and Conservation Reserves Act, 2006 (PPCRA) and the OHA.M
Starting with the PPCRA, the Board noted the Act's purpose:
[T]o permanently protect a system of provincial parks and conservation reserves that includes ecosystems that are representative of all of Ontario's natural regions, protects provincially significant elements of Ontario's natural and cultural heritage, maintains biodiversity and provides opportunities for compatible, ecologically sustainable recreation. (s. 1)
And who is responsible for provincial parks:
The Minister is responsible for the control and management of provincial parks and conservation reserves and& (s. 12 (1))
And apparently who is not:
For municipal purposes, any land set apart as a provincial park or conservation reserve & shall & be deemed to be separated from any municipality of which it formed a part&. (s. 31 (1))
One of the first questions, then, was whether C-K passed the heritage district by-law for a municipal purpose.
Noting that the HCD allows the Municipality to exert some control and management over the cottage community in the Park, the Board had no trouble concluding that it did. And that the by-law was also at odds with the ministers exclusive authority under section 12.
Well, in that case it would seem the only way the HCD could be saved is if somehow the Ontario Heritage Act trumps the PPRCA. Which is what C-K and the RCA argued.
Subsection 68 (3) of the OHA does say:
Where there is a conflict between this Act or the regulations and any other Act or regulation, this Act or the regulations shall prevail.
But the Board found there was no conflict between the two pieces of legislation.
The OHA says at the beginning of both Part IV and Part V (in subsections 26.1 (1) and 39.1.1 (1)) that these parts of the Act and the designation powers in them do not apply to property described in clause 25.2 (2) (a). This clause says:
25.2 (1) In this Part,
property means real property and includes all buildings and structures thereon.
(2) This Part applies to property,
(a) that is owned by the Crown in right of Ontario or by a prescribed public body;
The policy behind all this keeping municipal fingers out of provincial pies was one of avoiding overlap and potential conflict between Ontario's two main heritage protection regimes: heritage designation by local municipalities under Parts IV and V, which go back to the passage of the OHA in 1975; and mandatory conservation standards and guidelines for provincially owned heritage property, added in a new Part III.1 in 2005. (Note 3)
So the application, or rather non-application, of Part V to a provincially owned park is clear, nest-ce pas?
But does it matter that the cottage buildings themselves are owned not by MNRF but by the cottagers?
The OMB determined that this unusual and rather awkward fact did not alter the limitation established by the legislature on the designation of Crown property. (Note 4)
Speaking of the provincial standards and guidelines, the parties supporting the HCD had one more, rather pointed argument, although something of a long shot. They suggested that, with respect to Rondeau park, a) MNRF was delinquent in complying with the S&Gs, specifically the requirement to identify provincial property of cultural heritage value or interest; and b) the heritage district by-law essentially satisfied that requirement and therefore should be upheld.
Nice try, but the Board said this was mixing apples and oranges:
Any delinquency on the part of the MNR (sic) to evaluate and/or identify provincial heritage properties is not a jurisdictional argument with respect to the passing of the By-law.
In light of its conclusions thus far, the Board didnt really need to consider MNRFs other argument that the designation was contrary to C-Ks Official Plan. The OP says that lands within the park are not subject to municipal planning documents. The Board made the unsurprising finding that heritage conservation is a planning matter and the Heritage By-law is therefore, in my estimation, a municipal planning document.
So add non-conformance with the OP to the designations defects.
In my view the repeal of the Rondeau Provincial Park Heritage Conservation District was the right decision in this case. But, while misguided, the HCD was a valiant effort to address the long-simmering issue with the cottages we looked at last time. And that issue, with its fast approaching doomsday of December 2017, must still be settled.
By taking designation options off the table the Ontario Municipal Board has made it crystal-clear that the Ministry of Natural Resources and Forests is in the drivers seat for finding a long-term solution.
It should also be obvious that the way forward involves MNRF recognizing its obligations under the Standards and Guidelines for the Conservation of Provincial Heritage Properties and, to start, assessing (and embracing!) the cultural heritage values of Rondeau.
Equally obvious, given the make-or-break situation of the cottagers and their ownership of the Rondeau cottages, is that the solution must entail MNRF working with the Rondeau Cottagers Association.
Might there be a role for the Ministry of Tourism, Culture and Sport which among other things monitors compliance with the provincial S&Gs in brokering this solution?
Time is running out. Tick tock.
--------------
Note 1: In explaining the boundary of the proposed Rondeau heritage conservation district the HCD study states: "The concentration of resources within the proposed Heritage Conservation District includes both natural and built resources, in the form of the Park`s natural setting, beach areas, trails, roads, cottages, Park buildings, and supportive buildings. These features are all linked together at Rondeau Provincial Park and form a concentration of resources that are linked to the early cottaging industry in Ontario." (p. 48)
Note 2: See:
http://www.omb.gov.on.ca/e%2Ddecisions/mm150077%2Djul%2D14%2D2016.pdf
Note 3: The detailed S&Gs were approved in 2010. See my earlier posts on this topic, especially: http://danschneiderheritage.blogspot.ca/2015/06/policies-for-conservation-of.html. The intent was that all property of cultural heritage value in the province be subject to either heritage designation or the S&Gs, i.e. no gaps. The divided ownership between land and cottage at Rondeau (and elsewhere) poses a particular challenge however.
Note 4: It is hard to see how the Board could have come to a different conclusion since the definition of property in Part V is real property and includes all buildings and structures thereon. MNRF owns the real property of Rondeau, if not the privately owned cottages. Looked at another way, there is no way to designate a building or structure without the land on which it stands.
---
18. National Post: Over touristed World Heritage
Michael Benedict
Last chance to climb: Check out the view from the tallest Mayan temple in Mexico at Coba
The descent from the top of the pyramid is so steep that some people go down crab-like on their bottoms. After a tourist slipped and tumbled to her death walking down the pyramid at Chichén Itzá, Mexico's best-known Mayan site, climbing that pyramid is now off limits for tourists.
studio-laska/Getty ImagesThe descent from the top of the pyramid is so steep that some people go down crab-like on their bottoms. After a tourist slipped and tumbled to her death walking down the pyramid at Chichén Itzá, Mexico's best-known Mayan site, climbing that pyramid is now off limits for tourists.
Twitter Google+ Reddit Email Typo? More
These days, you can no longer trace the steps of the ancient Greeks inside the Parthenon, clamber on the mammoth slabs of Stonehenge (except for two days a year) or enter France's Lascaux Caves to marvel at prehistoric art. All are victims of their own success—visitors are prohibited because traffic volumes threaten their continued existence.
But you can still physically experience one signature ruin, at least for now. That is, climbing the 120 steps of the tallest Mayan temple in Mexico at Cobá, once home to more than 50,000 people and the capital of a thriving civilization some 1,500 years ago. However, don't wait too long. "Visit soon, or you won't be able to climb up," says Juan Bautista, an official guide at the Cobá archeological site. "It's one of the few Mayan pyramids still open to the public, and it's being damaged from the thousands of visitors."
Indeed, nearby—and much better known—Chichén Itzá closed its pyramid climb in 2006 when a woman died after tumbling down on her descent. She slipped on one of the steps that had been smoothed over from thousands of visitor footsteps over the decades. Other Mayan sites followed suit, roping off their pyramid temples, but not Cobá. At least not yet, but the clock is ticking. "The authorities will act soon to protect it," Bautista warns.
Editor's Note:I did climb it on a dare! The view is spectacular, and terrifying at the same time. I came down very slowly and had a very sore butt for two days afterwards. Worth it!
---
19. Quartz Africa: Timbuktoo
lily kuo
Destroying History is Now Being Charged as a War Crime
An Islamist fighter has pleaded guilty in the Hague for destroying parts of the fabled West African trading city of Timbuktu, in the International Criminal Court's first case based on the destruction of cultural artifacts.
Ahmad al-Faqi al-Mahdi has admitted today (Aug 22) to razing all but two of the city's 16 mausoleums as well as a mosque dating back to 1400 during a raid by Islamist radicals in 2012. Ahmad told the tribunal in the Netherlands that he regretted the damage [his] actions have caused.
In March, Ahmad was charged for war crimes of intentionally directing attacks against historic monuments and buildings dedicated to religion, according to the court. Deliberate attacks on cultural property have become actual weapons of war, ICC prosecutor Fatou Bensouda said during proceedings today.
Timbuktu, with more than 1,000 years of history in northern Mali, was a former trading hub and center of Islamic scholarship in the 15th and 16th centuries. It's been invoked by Western writers from DH Lawrence to Agatha Christie as a mythical and remote land of mystery and wealth. In the 1980s, it was declared a UNESCO world heritage site.
A salvaged manuscript at the Ahmed Baba Centre for Documentation and Research in Timbuktu. Thousands of ancient manuscript were destroyed when Islamists took over the city in 2012.
The destruction of cultural heritage can be prosecuted as a war crime under the Rome Statute of 1998 that established the ICC. The court's recent enforcement of the statute could set a precedent for similar cases like ISIL's destruction of the ancient city of Palmyra last year. (Because Syria is not a signatory to the statute, the ICC can only investigate under a request from Syria or referral from the UN Security Council).
The case also marks the first time an ICC defendant has pleaded guilty. The trial, likely to be over within a week because of Ahmad's guilty plea, should lead to one of the ICC prosecutors' few wins.
Of more than 30 indictments at the ICC, only three defendants have been convicted Thomas Lubanga Dyilo, Germain Katanga, and most recently Jean-Pierre Bemba Gombo, former politicians and rebel leaders from Democratic Republic of Congo. The ICC's inconsistent track record has invited accusations that the court's limited authority renders it ineffective.
The ICC posted photos and video of Mahdi's admission of guilt on social media today. He faces up to 30 years in prison.
---
20. Architect Magazine: Modernist Heritage at Risk in Columbus Indiana
Reed Karim, forwarded by Brian Dietrich
Is Columbus's Modernist Legacy at Risk?

Eliel Saarinen's First Christian Church
Columbus, Ind., has one of the most celebrated concentrations of midcentury architecture in the country. But without any preservation laws, can the city protect that legacy?

Special buildings are always best when you come upon them unexpectedly. So it was that I stumbled upon the First Christian Church in Columbus, Ind., in the dark. I had pulled into Columbus late in the day and had strolled downtown to get something to eat. Unready to head back to my room, I wandered for a while past closed storefronts on the city's version of Main Street, and then farther afield, until I looked up on a quiet side street and saw the church's tower: stark, rectangular, immense in its bold modernist silhouette against the stars.
A single set of windows were lit yellow in the building below and, as I approached, I saw a small group of men and women meeting around a table. The rectangle of light floated within the dramatic shadow of the church. As I watched, a man leaned back in his folding chair, stretched his arms toward the sky in an unconscious echo of the tower and then bent back to the work at hand.
The moment was a small example of a landmark building alive in its community, an organic part of the life it was intended to serve. I have a feeling it would have made the church's architect, Eliel Saarinen, the son of a Finnish Lutheran minister, happy.
---