Issue No. 132 | December 1, 2008
1. Speech from the Throne sets the stage for heritage tax credit
Heritage Canada Foundation
Ottawa, ON November 21, 2008 – This week's Speech from the Throne contained no direct references to heritage buildings. But the emphasis on stimulating the economy, meeting pressing social needs and tackling climate change is a perfect fit with the Heritage Canada Foundation's call for a federal tax credit to stimulate investment in the rehabilitation of older buildings.

"Affordable housing, green building, economic renewal—old buildings hold solutions for these big challenges," said Natalie Bull, executive director, speaking from HCF's headquarters in Ottawa. "The rehabilitation and re-use of old buildings reduces waste, generates less carbon, creates more jobs than new construction, revitalizes communities and attracts tourist dollars."

The Heritage Canada Foundation has long promoted the introduction of federal tax measures that would attract developers to invest in existing buildings, and encourage homeowners to upgrade older homes. In the United States, The Economic Recovery Tax Act of 1981 introduced heritage-friendly changes to the federal tax system designed to stimulate the economy. The results are impressive: over $25 billion in private investment in historic buildings—much of it in urban neighbourhoods and commercial districts; over 60,000 units of low and moderate income housing created; and an average of 45 new jobs per rehab project.

Created in 1973 as the National Trust for Canada, the Heritage Canada Foundation is a national, membership-based, non profit organization with a mandate to promote the preservation of Canada's historic buildings and places. Visit www.heritagecanada.org <http://www.heritagecanada.org/>

For further information:
Carolyn Quinn, Director of Communications, cquinn@heritagecanada.org
Telephone: 613-237-1066 ext. 229; Cell: 613-797-7206
---
2. Fight to Save Ridgetown Church Ramps Up
Catherine Nasmith/Marlee Robinson
The Ridgetown Rejuvenation Association - a fairly new organisation created to try to facilitate the rejuvenation and revitalisation of their Victorian town recently held their first open town hall meeting which was attended by over 80 enthusiastic residents and merchants.
Simultaneously an on-going discussion about the future of the Erie Street United Church came to a head.
The Erie Street United Church is a 140 year old Ridgetown landmark designed by William G. Malcomson, the architect who built Henry Ford's first home as well as other designated buildings in Michigan. An outstanding example of Gothic Revival architecture, the spire of the church can be seen from miles away and the building compliments the fine Victorian architecture of the neighbourhood in
which is stands.
Some years ago the congregation asked for and received designation of the church as a building of historic importance. The aim was to insure the preservation of the building and to qualify for funding to help maintain it.

Since that time the congregation has shrunk and finances are a problem. In addition, expensive work needs to be done on the steeple and possibly the foundations and other areas of the building. Conflicting assessments on the
costs and details of this work have been received by the congregation and the Chatham-Kent Heritage Committee. All agree, however, that some work needs to be done on the church – and whatever is done will be expensive.
The congregation has now moved out of the church into the nearby Salvation Army church. They have put the church up for sale and applied to have the designation removed from the building. That was denied.The congregation were
talking to various possible purchasers of the church including a loose consortium of local people hoping to buy and restore the church. Other purchasers however wanted only the land. Somehow in the middle of all this a demolition order was placed on the church by Chatham-Kent's CBO citing "public safety issues" as the
reason.
Because of the demolition order, the local potential purchasers have backed off knowing that they could not afford immediate restoration of the church.
A suggestion has been made that the church would make an ideal site for the local library. The current library needs to expand and studies have been made in that direction.
Chatham-Kent Council will discuss the issue on 1st December, the CBO has agreed to take a "wait-and-see" approach in the very short term.
It is not clear whether the congregation understand the seriousness of a
demolition order for public safety reasons or if Council care enough to put effort and money into conservation of a designated building.
Watch this space
---
3. Save our Hall Hamilton is losing its Marbles
Donna Reid
Placards with these and other sentiments were popular when over 150 gathered on a very cold Saturday morning to voice their concerns about Hamilton City Council's decision to replace the Cherokee marble cladding with concrete on Hamilton's 1964 Moderne City Hall.
The event organized by local activists Dave Kuruc of Mixed Media and Graham Crawford of Hamilton HIStory & HERitage, brought together like minded citizens who strongly oppose this short sited decision that opts for irreversible, high maintenance concrete panels instead of the preferred natural stone cladding. The same council that designated this landmark in 2005 now seeks to refute the most significant and visible feature in the designation and move forward with a very dangerous precedent. If the City doesn't support its own designations, what is to stop the private property owner, of a designated building, from doing the same?
Both Mary Louise Pigott and Joan Roscoe addressed the gathering. Pigott, grand daughter of J.M. Pigott who built city hall, fears that the grand building will end up looking like a big box store. Roscoe brought words from her husband, Stanley, currently hospitalized. City Hall is seen by many as Roscoe's master work from his time as City of Hamilton Architect.
Mayor Fred Eisenberger along with Councillors Bob Bratina and Brian McHattie were in attendance. Mayor Fred spoke passionately about the importance of City Hall as an architectural symbol for our city. Councillor McHattie indicated that each square foot of limestone will cost $65. He has offered to collect pledges through his office at bmchattie@hamilton.ca To date over $80,000. has been pledged.
The December 12 deadline looms. That's when the concrete will be ordered.
For both exterior and interior photos of Hamilton City Hall visit: http://www.flickr.com/photos/38604820@N00/

---
4. Hamilton Spectator: Former mayor Bob jumps into City Hall campaign - Limestone lovers rally for grander facade
Paul Wilson
Mary Louise Pigott was just a girl when her grandfather died. But she knows he was a meticulous man. Detail mattered. So she believes that J.M. Pigott, head of what was Hamilton's best-known construction company, built City Hall right some 50 years ago. And she's sure he would be deeply troubled by what's happening over on Main Street now. Specifically, that vote last month by council to violate its own heritage rules and replace the Hall's marble exterior with concrete slabs. But this isn't about a family connection. "I'd still be every bit as devastated by this decision," Pigott says. She thinks we'll end up with a City Hall that looks like a big box store. A cruel fate for a building that a National Post article last week described as "a masterpiece, one of the most beautifully executed modernist buildings in Canada."
---
5. Hamilton Spectator: Mayor steps up City Hall facade fight
Eric McGuinness
demonstrators

Mayor Fred Eisenberger says he is looking for "major benefactors" to quickly come up with $3 million to put limestone, instead of concrete, on the outside of City Hall, and more cash to add a "wow factor" to the plaza in front. He told a crowd of 150 at a rally in front of the vacant, fenced-off building Saturday that council's vote to replace the 48-year-old marble facade with precast concrete panels instead of limestone was "very shortsighted and unfortunate."
Editor's Note:They have raised $38,000.00 in pledges so far. A very good start with just passing the hat!
---
6. Now Magazine: Threat to St. Nicholas Street
Mike Smith
Naughty on St. Nick's
You don't need a 44-storey eyesore to have neighbourhood density.
St. Nicholas is a charming mutt of a street for downtown Toronto.
Tucked between the towers of Yonge and Bay, it starts at Wellesley as a laneway and, heading north, passes old three-storey industrial spaces turned commercial lofts and ramshackle garages, ending as a cobblestone street of Victorian row houses and faux Victorian townhouses.
This dreamy 19th-century streetscape is already somewhat interrupted by a 1970s apartment tower – but residents of the tiny, tony road fear that if Urban Capital's proposed 44-storey condo at number 65 gets the go-ahead, the historic feel of their enclave will be irretrievably lost.
Do we really need another testing ground for the manifest destiny of upward intensification – and more confusion over the difference between good planning and profiteering passing itself off as ecological land use?
The good news is that the capable locals have made a ruckus, handing Councillor Kyle Rae the ammo to ask for a heritage study. He's recently obtained a commitment that staff will report on the street to the city's Heritage Preservation Board in February.
But the long shadow of the Ontario Municipal Board is looming, so of course anything can happen.
At a November 4 meeting, 200 residents and neighbours from the Bay corridor tore themselves away from the U.S. election coverage to pack the auditorium of the Catholic Girls' School on Wellesley. All the ingredients were in place for a cartoonish confrontation between greedy developers and NIMBYists.
---
7. Now Magazine: Wychwood Art Barns Project
Paul Terefenko
Raising the Barns-Wychwood project pumps local over tourism
It must be nice getting up in front of people when you know you've done something right.
That's certainly how Councillor Joe Mihevc must have felt Monday, November 17, introducing the Wychwood Barns, the mostly completed multi-use community centre at St. Clair and Christie.
The Barns, so called because the 5-acre site used to be maintenance barns for TTC railcars on St. Clair, were abandoned in 1978.
"Many people thought the only natural thing to do with these boarded-up buildings was knock them down," recalls Mihevc of initial community reaction.
After asking the city for funding, he was told to try again in 2015. So other fundraisers were called in – the feds, the province, charitable donations and private financiers. Nice that they didn't sell naming rights. BMO Barns wouldn't sound the same.
The community did partner with Artscape, the non-profit that has worked for affordable spaces for artists for over 20 years. It's always a step ahead of developers – securing artist live-work spaces on Queen West, Liberty Village and in the Distillery District long before the condo developers sell them off. But don't think for a second that the Artscape Wychwood Barns, redeveloped at a cost of $21.2 million, will be another Distillery.
---
8. Globe and Mail: New Book and Exhibit on Le Corbusier
John Bentley Mays
Le Corbusier le Grand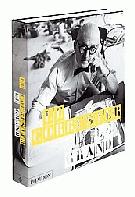 Book Cover
Damned by generations of urban thinkers informed by the doctrines of Jane Jacobs, blamed by critics for every sorry public-housing scheme in the mid-20th century, ridiculed as an pamphleteering egomaniac by countless pundits (Tom Wolfe among them) long before and ever since his death 43 years ago, avant-garde Swiss architect Charles-Édouard Jeanneret-Gris (better known as Le Corbusier, the nom de guerre he adopted in 1920) is enjoying a remarkable moment in the sun this autumn.
A gala retrospective — Britain's first important bow to Corb in 20 years — is currently on view in the crypt of Liverpool's Roman Catholic cathedral; the show moves on to London's Barbican early next year. The first-ever weighty biography, by Nicholas Fox Weber, appeared this month from Knopf Canada. But this fall's most resounding huzzah for the endlessly controversial architect is surely the enormous new scrapbook called Le Corbusier le Grand, published by Phaidon Press ($200).
Weighing in at more than nine kilograms, running 840 pages and stuffed with nearly 2,800 illustrations, this documentary record charts Le Corbusier's life, marriage, affairs, travels and travails, professional triumphs and disasters, and accomplishments in painting and architecture from the beginning — his baptismal certificate, from 1887, is reproduced — until his collapse and death while swimming off the French Riviera in 1965. It's also the most massive, unwieldy book I have ever reviewed, requiring a hard pull just to get it out of its slip case and an effort to keep it balanced on my lap.
But the effort is deeply worthwhile, especially for someone who likes to browse through picture books. This folio is not a biography or critical commentary on the works, intended to be read straight through for information and edification. The only texts are a brief, handy overview by Jean-Louis Cohen, an expert on modernist architecture, and short section headings by Tim Benton.
---
9. Chatham Daily News: J.W. Storey Exhibition
Ellwood Shreve
Retrospective celebrates wealth of architecture in C-K
Look at the architectural landscape of Chatham-Kent and Joseph Storey's footprint is all over it.
Many of Chatham's prominent buildings, including the Civic Centre, former Kent County building, Federal Building that houses the main post office, Kiwanis Bandshell in Tecumseh Park, Pines Chapel, and Union Gas head office, along with several homes, were designed by Storey.
Alysson Storey, granddaughter of the prominent architect, organized a retrospective of his works, which officially opened Saturday at the Thames Art Gallery.
She is quick to note her grandfather wasn't a one-man show, crediting the talented group of architects and designers who worked with Storey to create more than 1,000 buildings across southwestern Ontario. He was also commissioned to do work in South America and Europe.
"I don't think people realize, around Chatham-Kent, the wealth of architecture, we have here," Storey said, adding it is easy to take your own community for granted.
Editor's Note:I can't think of too many conservancies devoted to the work of one architect, the only other that comes to mind is to Frank Lloyd Wright. Congrats to the J. W. Storey Architectural Conservancy for their terrific work in bringing to light the work of this remarkable Ontario architect.
---
10. Chatham Daily News: Pines Chapel Listed
Pines Chapel placed on registry
Citing a need to act soon, Chatham-Kent councillors voted Monday night to place the Pines Chapel on the heritage registry.
While this stops short of actually designating the property, council would have to be notified of any demolition plans by the Caleb Group, which owns the structure and wanted more time for a suitable reuse be found.
The Saskatchewan-based company is renovating the former Ursuline motherhouse on Grand Avenue West into a retirement residence.
Chatham Coun. Anne Gilbert had suggested the heritage registry as a minimum, saying the chapel is of great interest.
"People across the province are watching this process," she said.
Editor's Note:Whew: No need to deliver on that hell for the time being
---
11. Chatham Daily News: Saving Joe Storey's the Pines Chapel
Ellwood Shreve
Hell to pay' if chapel not saved
Efforts to save the Pines Chapel are being noticed across the province.
And there could be consequences if it doesn't happen.
Catherine Nasmith, president of the Archi tectural Cons e rvanc y of Ontario, told a gathering at the opening of a retrospective highlighting the works
of late architect Joseph Storey, she left an important meeting about architectural conservation with representatives from several Ontario communities to be at the event.
She is not only a fan of Storey's work, she and many of her colleagues in architectural circles, are also interested in local efforts to preserve the Pines Chapel, designed by Storey and built in 1963.
"If the Pines Chapel is not saved, there's going to be hell to pay from all over Ontario," Nasmith said, adding the structure has received national press coverage.
The issue of assigning a heritage designation to the chapel is slated for tonight's council meeting.
While Nasmith is confident council will designate the chapel, if it appears the building's future is threatened, she said efforts will be made to involve the Ministry of Culture.
"It would be a huge diminishment in the community," if the building is not saved, she added.
The Toronto architect has a strong connection to Chatham's architectural heritage. In 1978, while a university student, she spent the summer at Storey's home, to work on a study of early architecture in the downtown core with his daughter, Kim Storey, who is also an architect.
She recalled being at the council meeting where it was decided Chatham's former city hall, Harrison Hall, would be torn down.
"Chatham has lost a lot of it's 19th century architecture, it should not lose it's 20th century architecture," she said.
---
12. Chatham Daily News:Two Plaques to Black History
Historic plaques to be unveiled Thursday
Two plaques commemorating the area's black history will be unveiled Thursday.
Dr. Anderson Ruffin Abbott (1837-1913) was a well-educated scholar, a decorated veteran of the American Civil War and an active community leader.
He received his medical licence in 1861, becoming the first Canadian-born black to graduate from medical school. Two years later, Abbott was one of eight black surgeons to serve in the Union Army during the American Civil War.
After returning home, he established a medical practice in Chatham and eventually became one of the first coroners for Kent County, and its first black coroner.
The Provincial Freeman newspaper was first published in 1853 in Windsor and later in Toronto and Chatham. Guided by chief editor Mary Ann Shadd, an African-American who was committed to anti-slavery issues, the paper catered to abolitionists in British North America and the northern United States.
It provided a forum where members of the public could express their views. and was published until 1860.
Ontario Heritage Trust and the Chatham-Kent Black Historical Society will present the ceremony, scheduled for 4 p.m. Thursday at the W.I.S.H. Centre.
---
13. BarrieAdvance.com: Allandale Station one of most impressive to survive
Andrew Hind

Historic Postcard Allendale Station, courtesy Urban Explorer Website
There are many different and competing views for the development of the Allandale Station lands.
Barrie councillors are weighing the various options for the way forward, while keeping an eye on the past for this historic location and in particular its 100-year old railway building. In fact, council has made it clear that any development must include restoration of the station itself, safeguarding the building from the tragic fate that awaited so many historic railway buildings across the province.
The iron horse played a vital role in the development of Ontario, but of the estimated 3,000 train stations that once served as lifelines for communities across Ontario, less than 10 per cent now stand after decades of abuse and neglect. It took the Heritage Railway Station Act of 1982 to prevent the wholesale demolition of the remaining structures. Some 50 of the most significant stations are thus protected by government legislation. Among the most important and impressive of these is the Allandale Station.

http://www.barrieadvance.com/barrieadvance/article/123050
---
14. Georgetown Independent & Free Press: Fallbrook Farm - 'Historic' farmhouse granted reprieve 'Historic' farmhouse granted reprieve
Cynthia Gamble

Fallbrook Farm
Halton Hills council voted to move towards a heritage designation of Fallbrook Farm, a decision that gives a group trying to save the 19th century farmhouse from demolition, yet another reprieve.
However, Credit Valley Conservation (CVC), the owners of the property, may not give Halton Hills and Halton Region a similar reprieve. A year ago, Halton Hills council gave the Friends of Fallbrook Farm (FFF) six months to come up with a business plan to save the building- sometimes erroneously referred to as Beecham House or Falling Brook Farm- from deconstruction by its owners (since 1973), CVC.
The local watershed management authority had applied for demolition of the building, citing safety, vandalism and cost as concerns. It is located within the Silver Creek Outdoor Education Centre on 27 Sideroad. At that time, the Town's advisory committee, Heritage Halton Hills (HHH), which lists (but not designates) the building on its heritage register, recommended deconstruction to save some historical elements, instead of demolition. But the farmhouse's former owners/residents- most of whom who live out of town-rallied, earning the reprieve.
Despite numerous meetings with the Town, CVC and other agencies in the intervening months, the group failed to present a business plan at the July council meeting. By this time however, HHH had reversed its opinion and recommended designation of the property, based on the report by the FFFs conservation expert Tom Murison.
---
15. Mississauga News: Log Cabin at Bradley Museum wins Urban Design Award
Dominik Kurek
Old and New Honoured at Urban Design Awards
Also: url of Jury Report for Mississauga Urban Design Awards
http://www.mississauga.ca/file/COM/2008_Urban_Design_Awards_Jury_Report.pdf
---
16. RFP: For Tremont House, Collingwood
Town of Collingwood

The Corporation of the Town of Collingwood is in the process of receiving proposals with an offer to purchase 80 Simcoe Street, Collingwood, Ontario. This property is located within the Town of Collingwood's Heritage Conservation District. Preference will be given to proposals that consider the restoration of the former Tremont Hotel which is currently located on the property in a manner that is consistent and in accordance with the Town of Collingwood Heritage Guidelines. Any renovations, demolition or redevelopment of the lands or structures therein will be subject to requirements of the Ontario Heritage Act including a Heritage Impact Assessment and no guarantee can be made upon the approval of such applications. Any plans for total redevelopment must be submitted and approved prior to a demolition permit being considered for approval. Offers to purchase the property may incorporate the property as a whole or in part. Please visit our website for more details.
---
17. SOS website: Legal Arguments from the Port Dalhousie Case
Catherine Nasmith
Must Read for Anyone interested in Heritage Planning Matters
I have not read in detail all of the legal arguments posted here, but found the section in Jane Pepino's argument entitled "Heritage Act vs. Planning Act" extremely useful in the way she sets out her argument for settling the heritage matters first in planning cases involving heritage issues. Starts on Page 30 of the document.
This is a landmark case, and how the OMB rules will be very important. There is a lot here to plow through, but worth the effort.
The links to the pdf's are down the left side of the page.
---
18. St. Thomas Times: Dawn Doty and Suzanne Van Bommel Win ACO Advocacy Award
Alma advocates to be honoured
Two area women are to be recognized for their efforts to save Alma College
Dawn Doty and Suzanne van Bommel will receive the A.K. Sculthorpe Award for advocacy from the Architectural Conservancy of Ontario on Friday in Toronto.
The award is considered one of the ACO's highest accolades.
The citation for the award honours Doty and van Bommel for their "valiant efforts" to save the former school for girls that drew students from around the globe.
The award recognizes individuals and groups that achieve "exemplary success in a significant heritage crisis," says a news release. It also recognizes leadership and a desire to communicate the value of heritage to others.
Considered watchdogs of Alma, Doty and van Bommel put pressure on the provincial government earlier in the year to beef up its heritage policy.
Doty started a letter-writing campaign to Minister of Culture Aileen Carroll and the pair also started a petition, which garnered hundreds of names, addressed to MPPs in Queen's Park in May.
---
19. Washington Post: Exhibit on Joseph Hirshorn's Plans to Build in Northern Ontario
Blake Gopnik
Hirshhorn Looked Into the Wild for A Place to Build His Museum
The Hirshhorn Museum is one of the treasures of Washington, both for its daring building and for the bold works of art inside. Thanks to one of those works, we now learn that the museum almost passed this city by. Our competition wasn't Paris or New York. It was a strip of Canadian wilderness north of Lake Huron.
Terence Gower's "Public Spirit," the latest project in the museum's "Directions" series, tells that true tale: how founder Joseph Hirshhorn, the Uranium King, once had grand plans for a "city of culture" to house his Canadian miners, with his gallery of modern art as its centerpiece.
As one Toronto newspaper put it, across six columns on its front page on July 30, 1955: "Picasso Finds New Home In Ontario Wilderness." Luckily for Washingtonians, he never moved in.
That front page itself is one item in Gower's installation, which, like a lot of his work, is partly documentary. Gower, a 43-year-old New Yorker who was born and trained in Canada, has made his name for what is called "research-based" art. He uncovers facts about our history and culture, then displays them in -- and sometimes as -- his art. In 2007, when a new program of Smithsonian Artist Research Fellowships invited him to dig around in the archives, he hit on a back story unknown even to the Hirshhorn's staff.
Editor's Note:An amazing and forgotten story, the site has a video link. It would be great to bring this show to Ontario. Ideas?
---
20. Waterloo Record: Designations in Kitchener's Centre Block
forwarded by Brian Dietrich
Save the buildings
Kitchener council's decision to designate two buildings on the Centre Block as heritage sites is particularly significant because the city doesn't have a great reputation for saving older buildings.
At its meeting this week, council decided to protect the Mayfair Hotel at Young and King streets and the former Hymmen Hardware building at 156-158 King St. W. Under the Ontario Heritage Act, the two buildings now cannot be demolished without council's approval. Good for council.
Heritage Kitchener requested the designation because it was concerned about the future of the buildings. The two properties are owned by the city. They are on the block beside City Hall that council wants to develop. At present, it is trying to reach an agreement with Andrin Homes of Brampton to build a residential complex on the block.
---
21. New York Times: Hospital Project Threatens Historic District in New Orleans
Adam Nossiter
Plan for New Orleans Hospitals Draws Outcry
NEW ORLEANS — Local and federal officials on Tuesday announced plans for a 70-acre medical campus in the heart of New Orleans to replace two hospitals damaged during Hurricane Katrina, a $2 billion investment that supporters say will create thousands of jobs and begin to rebuild the city's shattered health care system.
One of the hospitals, to be built by Louisiana State University, would replace the city's landmark Charity Hospital, a lifeline for generations of the city's poor, which has been vacant since the storm damaged its lower floors. The other would replace the vacant Department of Veterans Affairs hospital, also severely damaged by the flooding. The old hospitals and adjacent buildings will be abandoned under the plan, which officials here described as the foundation for a new economy for New Orleans, and the largest investment in the area since Katrina.
But the plan, brewing for months, has drawn strong criticism from preservationists and neighborhood activists because it will lead to the destruction of dozens of old houses and buildings in the Mid-City National Register Historic District. They had urged the Veterans Affairs Department and the state to consider alternative locations.
---
22. New York Times: Landmark Commission Chastised by Courts
Robin Pogrebin
Preserving the City: An Opaque and Lengthy Road to Landmark Status
For years, preservation advocates have pleaded with the New York City Landmarks Preservation Commission to consider enlarging its protective mantle in Park Slope, one of Brooklyn's most scenic brownstone neighborhoods. In 2000 they proposed that the commission extend the 44-block Park Slope Historic District eastward and southward, preserving 19th-century residential architecture like the handsome houses on Garfield Place, with their two-sided bays and original stoop ironwork.

A VICTORY Members of the Citizens Emergency Committee to Preserve Preservation, which sued landmarks officials over delays in considering buildings for landmark status. A State Supreme Court judge has ruled in the group's favor.
The initial response was encouraging: in a June 2001 letter to the Historic Districts Council, the commission said, "We will review the material and keep you informed of the process."
And then the preservationists waited. And waited. This month — seven years later — a State Supreme Court judge in Manhattan decided that they had waited long enough.
Ruling on a lawsuit filed in March against the landmarks commission's top officials by a preservationist coalition, the judge called the agency's inaction "arbitrary and capricious" and ordered it to start making timely decisions on every designation request. To allow such proposals "to languish is to defeat the very purpose of the L.P.C. and invite the loss of irreplaceable landmarks," the judge, Marilyn Shafer, wrote.
---
23. New York Times: Preserving the City - An Opaque and Lengthy Road to Landmark Status
ROBIN POGREBIN
For years, preservation advocates have pleaded with the New York City Landmarks Preservation Commission to consider enlarging its protective mantle in Park Slope, one of Brooklyn's most scenic brownstone neighborhoods. In 2000 they proposed that the commission extend the 44-block Park Slope Historic District eastward and southward, preserving 19th-century residential architecture like the handsome houses on Garfield Place, with their two-sided bays and original stoop ironwork. The initial response was encouraging: in a June 2001 letter to the Historic Districts Council, the commission said, We will review the material and keep you informed of the process. And then the preservationists waited. And waited. This month - seven years later - a State Supreme Court judge in Manhattan decided that they had waited long enough. Ruling on a lawsuit filed in March against the landmarks commission's top officials by a preservationist coalition, the judge called the agency's inaction arbitrary and capricious and ordered it to start making timely decisions on every designation request. To allow such proposals to languish is to defeat the very purpose of the L.P.C. and invite the loss of irreplaceable landmarks, the judge, Marilyn Shafer, wrote.
---
24. New York Times: Process too Slow to Prevent Damage
Robin Pogrebin: Forwarded by Penina Coopersmith and Deanne Taylor
Preservationists See Bulldozers Charging Through a Loophole
New condo rising
Hours before the sun came up on a cool October morning in 2006, people living near the Dakota Stables on the Upper West Side were suddenly awakened by the sound of a jackhammer.
This is the second in a series of articles examining the workings of New York
Preservationists lost a battle to protect the Dakota, built in 1894 and shown here in 1944, after the owner secured a stripping permit.
Soon word spread that a demolition crew was hacking away at the brick cornices of the stables, an 1894 Romanesque Revival building, on Amsterdam Avenue at 77th Street, that once housed horses and carriages but had long served as a parking garage.
In just four days the New York City Landmarks Preservation Commission was to hold a public hearing on pleas dating back 20 years to designate the low-rise building, with its round-arched windows and serpentine ornamentation, as a historic landmark.
But once the building's distinctive features had been erased, the battle was lost. The commission went ahead with its hearing, but ultimately decided not to designate the structure because it had been irreparably changed. Today a 16-story luxury condominium designed by Robert A. M. Stern is rising on the site: the Related Companies is asking from $765,000 for a studio to $7 million or more for a five-bedroom unit in the building.
Editor's Note:Even with this failing, the New York Landmarks Commission is more effective than any of our Canadian bodies.
---
25. Information About J M Jeffries?
Elizabeth Gallaher, Heritage Kitchener

detail of 1921 Capitol Theatre pent roof with Spanish tiles (left of photo)
Does anyone have any information regarding J M Jeffries, the architect who designed City of Kitchener ca 1921 Classical Revival style Capitol Theatre --the last remaining vintage theatre building within City of Kitchener?

I am reviewing a staff proposal regarding facades that is proposing building a contemporary night club facade; however, there is some evidence that the original facade could still be underneath.

Contact: nagual@sympatico.ca
---
26. Does Anyone Recognize This Clock
Catherine Nasmith
After a recent speaking engagement a member of the audience approached me with this photo indicating he understood it to be the clock from Victoria Hall in Cobourg.
I forwarded to local ACO members to see if they could verify, and make arrangements for its return. Alas, see below it does not seem to be from Victoria Hall. Does anyone recognize it?
Greg Hancock writes as follows:
In 1976 Peter Stokes wrote a book chapter entitled "The Preservation of Victoria Hall". The book itself is titled Victorian Cobourg.
In his chapter on Victoria Hall Peter Stokes wrote:
"The cupola itself was struck by lightening in 1898 and caught fire, the structure much charred and considerably repaired to survive until a safer steel structure was to replace it in 1974..............

The original clock faces appear to to have been black with raised wood letters, fragments of which have been found inside the loft below. Later white glass faces were substituted and first backlighted by electric lamps in 1899 and more recently replaced after the clock was converted to electric drive in 1947. ............
The clock mechanism is to be repaired by the well known British firm of Gillett and Johnston (Croydon) Limited, with added feature of electric winding to make the best of both worlds...."
From Peter Stokes description, and also discussions with people responsible for the maintenance of the hall, this it appears that Victoria Hall still has its original clock, with changes made to it over the ages.
---