Issue No. 135 | January 20, 2009
Feature Stories
Heritage Conservation Network: History In Your Hands
Spadina WaveDeck nominated for Brit Insurance Design Awards
Toronto Star: Future of Dunlap Observatory Property
Peterborough Examiner: Ontario Heritage Conference
Historica Canadian Encyclopedia-Architects Listings
Philadelphia Sun: About Harriet Tubman and Ontario's Freedom Trail
Events
CHO-ACO Workshop: Preserving Heritage Schools

+ read
---
Urban Goddess: Jane Jacobs Reconsidered
February 18, 2009 at 10 pm.(Repeats Sunday February 22 at 10:35 pm and Wednesday morning -- i.e., late night Tuesday -- February 25 at 1 am)
+ read
---
Toronto Remembered
February 9, 2009
+ read
---
Old Home Restoration Workshop
Saturday February 21, 2009
+ read
---
Building Storeys
Tuesday, February 17th - Sunday, February 22nd
+ read
---
Willowbank Spring Lecture Series
February 21, - May 30
+ read
---
Advertisements
Built Heritage News Sponsors
1. Heritage Conservation Network: History In Your Hands
Judith Broeker/Jamie Donahoe, HCN

Working with homeowners to prepare adobe walls for lime plaster in Mesilla, New Mexico
History and Background

Heritage Conservation Network (HCN) was founded in 2001 by Judith Broeker and Jamie Donahoe, two women with an inexplicable fondness for old dilapidated buildings. They combined their backgrounds in historic preservation with their love for travel and their deep desire to save the world's architectural heritage to form a non-profit organization dedicated to doing just that.

HCN organizes an annual series of hands-on building conservation workshops at historic sites around the world. These workshops provide meaningful, hands-on opportunities to preserve historic buildings while learning and working together with participants from various countries. HCN volunteers have replastered, repointed, repaired and rebuilt elements of historic buildings in the United States, Mexico, Ghana, Italy, Slovenia, Albania and Sicily. Project sites have ranged from a 16th century vintners cottage to 1915 masonry garden walkways. Some projects are World Heritage Sites; others focus on small communities eager to save their past.

Yet HCN workshops do more than just protect the past. They build communities, restore housing, and promote economic sustainability, all through the ecologically green approach of historic preservation. From our first workshop offerings in 2002 we have facilitated 28 workshops in 7 countries, with an additional 7 projects in the planning stages, all offering a remarkable experience in cultural interaction

The Philosophy

HCN's mission is to support community-based heritage conservation projects by providing technical assistance, training, and volunteers to preservation projects in need. Our long-term goal is to effect change through the power of historic preservation. This mission resonates strongly with communities around the world - evidenced by the fact that we receive many more requests each year for workshops than we are able to accommodate.

Through preservation, HCN is able to address social issues such as job creation, safe housing, sustainable economic development, and environmental issues. The benefits our workshops bring to the communities where they occur are surprisingly varied. Homeowners and volunteers learned techniques needed to properly repair adobe home in Mesilla, New Mexico; participants from five countries worked with community members in Slovenia to restore the decorative paint scheme in a 17th century chapel, now part of the community center; university students and volunteers are working in Cairo, Illinois to restore historic shotgun-style houses for use as affordable housing.

The Experience

An HCN workshop is more than a vacation - it's an adventure, a bonding experience, a rare opportunity to become part of the community. Each workshop is led by a technical expert who teaches and guides volunteers as they work. No previous preservation experience is required, although it's always welcomed. As volunteers quickly discover, workshops are much more than just work. They include field trips that allow participants to explore the history, arts and natural beauty of the area; they involve getting to know the local residents by sharing meals, stories and always laughter. But it's not uncommon for our biggest problem to be getting people away from the project work site.
On a scale of 1 to 10 I give the adventure a 14! Hal Stanford, USA (Mexico 2006)

2009 Schedule

2009 will take HCN to Lamu, Kenya to support revitalization of traditional crafts and building techniques; Illinois to provide affordable housing; to Virginia City, Montana to save a jewel of the old American West; and Albania to save collapsing tower houses built by the Ottomans. Experience your destination - history is in your hands.

Contact Details

Heritage Conservation Network
1557 North Street
Boulder, CO 80304 USA
Phone/Fax: +1 303 444 0128
www.heritageconservation.net
info@heritageconservation.net
---
2. Spadina WaveDeck nominated for Brit Insurance Design Awards
Waterfront Toronto Press Release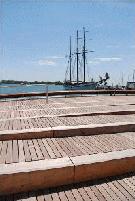 Toronto's Wave Deck
Waterfront Toronto's Spadina WaveDeck has been nominated for a prestigious 2009 Brit Insurance Design Award in the category of architecture and is the first Canadian project ever to be short-listed for the awards.
The Brit Insurance Design Awards are the Design Museum of London's annual exploration of the most innovative and forward-looking new work in design. One hundred projects from around the world are nominated in seven categories, which include architecture, fashion, furniture, graphics, interactive, product and transport.
The Design Museum of London selects projects from the last 12 months nominated by a group of internationally distinguished design and architecture writers, critics and curators.
Opened in September 2008, the Spadina WaveDeck is the first in a series of spectacular new public spaces being built along Toronto's waterfront. Designed by the internationally recognized and award-winning team of West 8 from Rotterdam and du Toit Allsopp Hillier (DTAH) from Toronto, the new wavedeck is a gateway to the lakefront at a site that previously lacked public access.
An exhibit showcasing the nominated projects will be on display at The Design Museum of London from February 12 – June 14, 2009 and the winners will be announced on February 24, 2009. This year, in addition to an international jury reviewing the nominees, the public is also able to vote for their favourites at www.designsoftheyear.com.

Editor's Note:
Robert Allsopp of DTAH is BHN's most important sponsor. Congratulations to DTAH and Waterfront Toronto.
---
3. Architect James Harvey
Doug Brown

On Ellis Park Road

On Harcroft Road
James Arthur Harvey is one of the many long-forgotten architects and developers who helped make Toronto the "city of neighbourhoods" it eventually became. He was born in 1870 in Whitby, and in 1893 hung out his shingle at 1245 Queen Street West. In 1895 he moved to a more central location near Yonge and Richmond Streets, where he remained for several years. Among his many buildings in central Toronto are a commercial building at 488 Wellington Street West (1907), and residences at 151 Spadina Road (1905-06) and 51 Wells Hill Avenue (1913). He also designed the gates to Palmerston Avenue on Bloor Street (he may also have designed the lamp standards) and the gates at the Parkside Drive entrance to High Park. The building that drew the most attention however, was his Manhattan Apartments of 1909, on the northwest corner of Church and Charles Streets. One of the earliest apartment buildings in the city, it is unique in that it incorporated an earlier house, facing Church Street, into the design. This is just one of the many small walk-up apartment buildings designed by Harvey in the city – multi-family dwellings that have minimal impact on their neighbourhoods.

Harvey soon saw that there was more money to be made in land development than in architecture. He obtained the commission to clean up the site of the 1904 fire on Bay Street and was involved in the development of the Humewood and Rusholme estates. As developer, he gave the names to several Toronto streets. Eventually he was in a financial position to build his ideal home in more rural surroundings and in 1910 moved his family out of the city to a new house he had designed in Swansea, then a village bounded by High Park, the Humber River, Bloor Street and Lake Ontario. The house, which he named Harcroft, was built on the side of a steep slope overlooking a wooded ravine that ran down to Grenadier Pond and Lake Ontario. It was sited in the center of Harvey's thirty-five acre property, and thus ideal for the family hobby of bird watching and nature study.

In 1900 Harvey had visited the artists' community of Roycroft in East Aurora, NY, southeast of Buffalo. The founder of the community, Elbert Hubbard, had previously been sales manager for the Larkin Company, a soap manufacturer in Buffalo that later would provide Frank Lloyd Wright with commissions for its head office (now demolished) and five executive homes, including the Darwin Martin House. Elbert Hubbard had visited William Morris in England in 1892, and came home imbued with ideas for a printing press and workshops along Morris lines. Hubbard sought to marry Morris's aesthetic principles with American drive and enterprise: the purpose of his crafts community was to make money, and that of his press to spread the gospel of free enterprise and initiative throughout the land.

Harvey returned from East Aurora impressed with what he had learned there. The experience influenced his architectural style in an American Arts and Crafts direction – seen particularly in Harcroft and the houses he would later build on his large Swansea property. Several of these are in the Gustav Stickley Craftsman style and two are bungaloid, while others are more emphatically Harvey. Most of the houses are still there, although some have been altered. Besides Harvey's own large home below the foot of Harcroft Road, known Harvey houses are 2 and 3 Harcroft, all the houses on the north side of Olympus Avenue and east around the corner above Ellis Park Road, 261 and 263 Ellis Park Road, and 8 and 12 Wendigo Way. These buildings demonstrate Harvey's ability to design in of a variety of styles.

James Harvey was as varied in his careers as he was in his house designs. During World War I he interrupted his architectural practice to manage a munitions factory, a job for which he was apparently considered qualified on the strength of a science degree from the University of Toronto. After Swansea became incorporated in 1926 he became its first reeve, serving a two-year term. He died in 1935 at age sixty-five, and is buried in the churchyard of St George's on-the-Hill, Dundas Street, Islington. Unfortunately for posterity, they carved the wrong year of death on his tombstone.
Doug Brown (with thanks to Fred Turner for filling in some of the blanks)
Mr Brown is author of the recently published Eden Smith: Toronto's Arts and Crafts Architect, which is alas out of print.
Editor's Note:
I had a request for this piece recently, and thought it worth re-printing.
---
4. Rosemary Sadlier, Order of Ontario
Rosemary Sadlier of Toronto has been named to the Order of Ontario for her work as author and president of the Ontario Black History Society, for her contributions to literature and community service.
---
5. Inaugural Meeting of Chatham-Kent Branch of ACO
Marlee Robinson: ACO Press Release

Marlee Robinson, in front of the lost church
The inaugural meeting of the Chatham-Kent branch of the Architectural Conservancy of Ontario (ACO) will take place on Thursday, 5th February beginning at 7.00pm in the Agronomy Building of the Ridgetown Campus of University of Guelph. We are honoured that architect Catherine Nasmith, President of the ACO, will be here from Toronto for the event. Everyone is welcome to attend. Membership forms for those wishing to join the Chatham-Kent branch will be available on the night.
The ACO was incorporated as a charity in 1933 to help communities preserve buildings and structures of architectural merit as well as places of natural beauty and interest. Chatham-Kent becomes the 21st branch of the largely volunteer organisation whose central co-coordinating office is located in Toronto.
The impetus for the establishment of the Chatham-Kent branch came from efforts by a group of concerned citizens in Ridgetown trying to prevent the destruction of the town's Erie Street United Church – an outstanding 1876 example of Gothic Revival architecture designed by noted Toronto architect Henry Langley with award-winning architect William G. Malcomson the on-site manager. During negotiations to save the church, members of the Provincial Office of the ACO gave invaluable connections with architects and engineers specialising in restoration of historic buildings. They also helped draw the issue to the attention of Ontario's Minister of Culture as well as the Ontario Legislature. Guidance was given on possible sources of funding through charitable foundations and grant-giving organisations.
While the Erie Street Church was lost, those involved in the battle do not want the lessons learned to be in vain.
There is a growing public awareness of the importance of our built environment as a means of developing Chatham-Kent as a tourist destination and as way of educating us on our cultural legacy. While there are a number of local organisations which concentrate on preservation and education of our inherited culture, the Chatham-Kent branch of the ACO takes us instantly into a province-wide group of several thousand people who have been successful in conserving historic properties. We become part of a larger voice which can advocate for our heritage, access experienced professionals, help in funding rescues of threatened buildings and, through the "Preservation Works!" service, offer professional evaluations for preservation of historic buildings at an extremely reasonable price.
We urge citizens from across Chatham-Kent to join us on Thursday 5th February to learn more about how the Architectural Conservancy of Ontario can help us look after our architectural inheritance so we can pass it on to future generations - improved and intact.
For further information please contact:
Marlee Robinson – marlee@northrock.bm http://www.arconserv.ca/

Editor's Note:
Congratulations to Chatham-Kent. ACO is growing fast. Branches are being discussed in Perth County, St. Thomas, and Simcoe County.
---
6. Wind Turbines and the Guild
DONALD BRUCE SMITH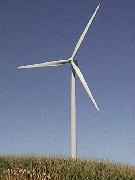 Wind Turbine

WIND TURBINES AND THE HERITAGE OF THE GUILD INN PARK
I can understand why many of the residents of Scarborough's Guildwood Village see the idea of building a farm of wind turbines in the lake as a challenge to the revival of the Guild Inn Park. They have worked very long and hard trying to restore the beauty of that site, and the proposal to build a wind farm 2 km away arrives just when they thought their efforts were about to be rewarded. But, they need to recognize that the Guild is a significant natural heritage landscape as well as a cultural one. The fact is that windmills would enhance the heritage of the Park and foster national and international recognition of the work being done to preserve the Scarborough bluffs.

It can be said that beauty lies both in the eyes and in the mind of the beholder. A sculpture such as E.B.Cox's limestone "Bear", part of the permanent collection in the Park, is appealing, not only because of its stylized chunkiness, but also because it evokes the very idea of "bearness" and the various sentiments associated with that concept.
Michael Clay's "Mobius Curve", with its sinuous lines and polished surface is beautiful to the eye, and it also leads you to contemplate the concepts of continuity and infinity.

Some wonder why H. Spencer Clark (who with his wife "Rosa" created The Guild of all Arts) chose Sorel Etrog's "Space Plough" to be the centrepiece of the front lawn in front of the Inn. But, others recognize that the angularity and stark metallic blackness of the piece provide a striking contrast to the white fluted columns beside it which some feel enhances the beauty of the classical form. We could spend all day discussing the possible meanings of this stark "hinged" triangle pointing to the sky.

There is an iconic vantage point in the Park at the edge of the bluffs near the so-called Osterhout cabin. We have an old photographs of painters capturing that view of the bluffs marching to the eastern horizon. We can still enjoy the same vista today, but it is somewhat different now. The bluffs are much greener than they ever have been because of the conservation work started by H. Spencer Clark, initially at his own expense, and then in co-operation with the Metropolitan Toronto Regional Conservation Authority. They applied technology adapted from that used by European engineers in England, Holland and Venice. Clark cut a road through the bluffs, installed catch basins, added thousands of square yards of fill along the shore, and developed groynes (walls to prevent erosion) and other structures. If he had allowed nature to take its course, the Guild Inn Park and many of the finest homes in Toronto would be well on the way to disappearing by now.

The Waterfront Trail, now being completed by the Toronto Regional Conservation Authority below the Guild Inn Park and right across Scarborough, will be much more than a spectacular place to walk along the shore of the lake in the shadow of the bluffs, a place where one can see up close one of the world's great natural spectacles. It will also be the last step completing the preservation of the shoreline and the bluffs.

The view from the vantage point near the Cabin is also different today because there are two new structures where the shoreline meets the eastern horizon. One is the Pickering nuclear plant, which many find menacing because of the danger it represents, but whose appearance could be judged pleasant in a Roman way with its domes sitting on top of a strong rectangular form. The other is a large, graceful, silvery, wind turbine. The juxtaposition of these two very different structures, both of which produce electric power, is very thought provoking. Would it spoil the view over the lake If windmills were built 2 km offshore? The shapes of the new machines would be as graceful as that of the "Mobius Curve" and the colours on the skin would change with the hours and the weather. The large blades would sweep in their stately rhythm. And many would be reminded of the advantages of this alternative way of producing the electricity we all need in contrast to the nuclear plant lurking on the eastern horizon. By replacing electrical generation facilities using fossil and nuclear fuels, these turbines would contribute significantly to saving our natural heritage.

One of the principles of heritage is that any alteration or addition to, or within sight of a heritage structure or natural feature must be complementary. Considering the environmental value and the visual beauty of the windmills, I believe they would pass this test.
---
7. Toronto Star: Future of Dunlap Observatory Property
Noor Javed
Review board to decide fate of Dunlap lands
At issue is how much of observatory property bought by developer should get heritage status

Just six months after it was sold to a developer, the David Dunlap Observatory, which once made Canada the envy of the astronomy world, is already showing signs of neglect.
The pathway leading up to the grand observatory hasn't been plowed. The dome's shutters, used previously for ventilation, have been bolted shut. The dome, which opens to reveal the optical telescope, still the largest of its kind in the country, hasn't been in use for months.
There has been little upkeep of this historically rich and environmentally sensitive property since the University of Toronto sold it to Metrus, a development company, last July. But the ultimate fate of the 77-hectare observatory lands rests with the provincial Conservation Review Board, which begins a hearing on the property today in Richmond Hill.
At issue is how much of the unique property should be designated a cultural heritage site. The town of Richmond Hill had previously made recommendations to have the "western half" of the property, which includes the forests and three historic buildings – the observatory, administration building and farmhouse – included in the heritage designation. Such a designation would give the lands public recognition and some protection from demolition and alteration.
Both community groups and the developer have appealed this recommendation. During the week-long hearing, the Richmond Hill Naturalists and the local homeowners association will try to convince the board that all of the property is worth preserving.
"We want 100 per cent of the land saved," said Renu Duggal, president of the Observatory Hill Homeowners Association, made up of concerned residents who live near the property.
"People in the community are heartbroken that they might lose this to a new subdivision."
But the developer has other plans. They will be asking for as little land as possible to be protected, only the land immediately surrounding the historic buildings and the forested entrance onto the land from Hillsview Dr., according to documents obtained by the Star.
---
8. Toronto Star: Metro store nominated as heritage property
John Spears
Suburban supermarket reflects Scarborough community's history, future, councillor says
Toronto's newest nominee as a heritage property is a Scarborough supermarket. The Metro store, built in 1958 with a distinctive curved roofline, sits in the Parkway Mall at Victoria Park Ave. and Ellesmere Rd. Scarborough community council voted without dissent yesterday to ask that it be added to the city's list of heritage properties. Some might wonder why a 1950s suburban supermarket should be considered a heritage building. Councillor Michael Thompson (Ward 37, Scarborough Centre) is not one of them. "Anyone who has ever been in this area knows about that landmark that identifies this particular community," Thompson said, adding he was asked about the building recently in British Columbia by someone who had seen it on a visit to Toronto. City heritage staff agree, calling it a "rare example of a late 20th century commercial building."
---
9. Toronto Star: What Constitutes Respect for the Past
Christopher Hume
Treating the past with respect
The past may be a different country, but in Toronto, people still live there – and even more now want to. That doesn't mean it's any easier coming to terms with the relationship between old and new. And yet, it is a relationship that lies at the heart of all urban growth – or that should.
The question has grown more urgent than ever; do the architects and builders of today have a responsibility to reflect the fashions and conventions of earlier eras? If so, does that mean they should design buildings that look like structures from the 19th and 20th centuries?
Some architects believe this is possible; that they can incorporate not just the virtues of historical design, but that they can do so in ways that allow them to keep their integrity intact. Not surprisingly, historicism tends to be popular with the public, less so with architects. Although the modernist intellectual hegemony has been broken, the fact remains that contemporary architects tend to take their cues from anywhere but the past.
---
10. blogto.com: Ontario's Forgotten Landmarks: Barber Paper Mill
Jonathan Castellino
Astride the Credit River in Georgetown Ontario just north of the city, sits the ruins of the Barber Paper Mill. Originally established in 1823 by a former United Empire Loyalist, this was my first stop on a journey to some of Ontario's ghost towns with 2 friends several months back. Among the many accolades of this hauntingly beautiful ruin's history is its pioneering use of hydroelectric power in North America, its being the first to use long-distance power, as well as its many contributions to almost every aspect of Ontario's paper industry.
Editor's Note:Lots of pics on this site
---
11. Mississauga News: Community rallies to save war-time era plant
Joseph Chin
Toronto and Region Conservation Authority, has applied to the City of Mississauga for a demolition permit.
A vital piece of Lakeview history that's facing the wrecker's ball could be reborn as an artists' colony. The Small Arms Inspection Building at 1352 Lakeshore Rd. E. was once part of a large World War II government complex that manufactured submachine guns, rifles, sniper rifles, pistols and machine guns for Canada's war effort.
---
12. Brantford Expositor: County may purchase former Paris town hall
Expositor Staff
earliest civic hall of gothic style anywhere in Canada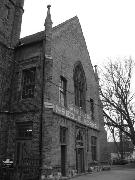 Aproposal to save the Paris old town hall from the wrecking ball is gaining support in Brant County. About 50 people crammed into council chambers this week to show support for the concept of converting the Burwell Street building into a cultural centre, an idea recently proposed by local theatre and entertainment producer Deano Wilson Rouse. During a presentation to council, Wilson Rouse asked that the county purchase the building, worth an estimated $800,000. "By saving the past, we are saving our future," Wilson Rouse said. "We must protect our cultural heritage. "Shame on all of us if we allow it to be destroyed." Wilson Rouse fears the building would be demolished if purchased by developers. She said the 14,000-square-foot structure, constructed in 1854, would be ideal for hosting dramatic productions and musical performances. She also told councillors the old town hall is a building of historic significance, calling it the "earliest civic hall of gothic style anywhere in Canada."
Editor's Note:What a fantastic opportunity for Paris
---
13. CHEX- News Footage on Ontario Heritage Conference in Peterborough
Forwarded by Sheryl Smith
Ontario Heritage Conference Peterborough 2009
Scroll down the page to the bottom line for the link to the news conference. Heritage Advocates will enjoy the good things the Mayor is saying about the value of Peterborough's heritage building stock to the community.
It is going to be a great conference, theme is Heritage in Creative Communities.
If your community is interested in hosting a future heritage conference contact either Rollo Myers, at the Architectural Conservancy of Ontario, http://www. arconserv.ca
or Rick Schofield at Community Heritage Ontario. http://www.heritageontario.org/
---
14. Peterborough Examiner: Ontario Heritage Conference
forwarded by Sheryl Smith
* Architectural attributes helped land conference: organizers
The "excellent" 19th century and early 20th century architecture in Peterborough's downtown was a major reason the city was chosen to host the Ontario Heritage Conference in May, organizers say.
In the Sutherland Room at city hall yesterday, several local politicians, organizers and historians spoke about how they will be helping to organize the conference and showcase the city to the delegates.
Edward Smith, co-chairman of the conference committee and president of the Peterborough chapter of the Architectural Conservancy of Ontario (ACO), said the conference will take place May 29 to 31 at several locations in downtown Peterborough and at Trent University.
The conference is expected to welcome more than 200 delegates to the city.
"This is an opportunity for the community to really show off our heritage buildings," said Mayor Paul Ayotte. "The conference will help encourage people to want to preserve their heritage."
Held every year in the spring, the conference, sponsored by the ACO and the Peterborough Architectural Conservation Advisory Committee (PACAC), aims to promote heritage in the province, Smith said.
"This is really exciting and a great fit for my portfolio," said MP Dean Del Mastro, who plans to see if there is any federal funding available that could be used to help the conference.
The conference will involve arts, culture and heritage communities in the city, including museums, galleries, theatre groups, academic institutions and local sites, such as the Trent-Severn Waterway.
Sue McGregor-Hunter, chairwoman of the PACAC, said about $40,000 to $50,000 in funds will need to be raised.
To raise the money, she said, organizers will go to organizations and businesses in the community and ask for donations.
"What we're looking for is support for the programs and bringing in nationally known speakers," she said.
Continued After Advertisement Below
Advertisement
"That's the way to attract more delegates to the conference, which is really what we want."
Some of the confirmed speakers include Adam Vaughan, Toronto city councilor, James Howard Kunstler, a noted futurist and commenter on the urban experience, Avi Friedman, an architecture professor and researcher in sustainable building practices at McGill University, and Clive Doucet, an author and Ottawa city councillor.
Peterborough is eligible to host because it has both a Community Heritage Ontario branch and a branch of the ACO, which Peterborough has had for three years, Smith said.
"This conference will be great for people in Peterborough as well who want to learn more about their own community," said local historian Elwood Jones.
---
15. Peterborough Examiner: Historic home outlasted by modest street
Andrew Elliot
I was asked recently if I knew anything about Chambers Street, the little street that runs one block from Brock Street to Hunter Street. It sits behind the main commercial buildings that line George Street, once home to Lech Furriers and still home to Pappas Billiards. Chambers Street is a bit of an anomaly in downtown Peterborough, and seems more a back alley than anything else. You see the unvarnished behinds of buildings here, as well as a vast parking lot, and the street is part of a shortcut that extends from the pathway leading from the Simcoe Street bus station and continues north of Brock Street, past Murray Street Baptist Church and the old YMCA to Confederation Square. But Chambers Street is even more interesting for what is not here anymore. The street is named after Robert Chambers, who bought a parcel of land here in the late 1830s. Chambers bought it from the Roman Catholic Church, and specifically from the original owner, the Honourable and Right Reverend Alexander McDonnell. Chambers then sold the southwest corner of Brock and Chambers to a stone mason by the name of Michael Hanion. Hanion had assisted in the construction of the Court House, St. Peter's Cathedral, and Hutchison House, and built a limestone house on this particular corner sometime between 1837 and 1840.
---
16. Community Press (Stirling): Huge repair bill for Havelock's town hall
Mark Hoult
Havelock-Belmont-Methuen -An engineer's report presented to council Tuesday says it will cost close to $700,000 to repair and renovate the old town hall in Havelock. Structural repairs to the foundation, walls and roof will cost about $190,000, while new windows, a new washroom, mechanical and electrical work and the renovating and refurbishing of both the main floor and lower level raises the number to just over $500,000, Genivar structural engineer David Harmer told more than 50 people gathered in the town hall to hear the report and discuss the building's future.
---
17. Gristmill: Obama's Picks for Urban Advisors
Ryan Avent
Urban doubt-fitter What Obama's picks signal for urban policy
The effort to save the American economy is front and center at the moment, but a term is four long years. Beyond the immediate crisis, President-elect Obama -- who hadn't exactly set a modest agenda before the economic collapse -- hopes to transform much of America's political landscape, from foreign policy to energy to health care.
It's a daunting to-do list, but urbanists -- planners, economists, and environmentalists seeking a change in the way America builds its cities -- think that Obama's task can be made easier. If we rethink our cities -- the way we build our neighborhoods and the transportation networks that connect them -- we can save energy and reduce emissions, all while giving a boost to our economy.
A man of the city himself -- raised in Honolulu and for decades a Chicagoan -- Obama has been called the metropolitan candidate. He ran on an "Amtrak ticket" with a man who took the train to work every day, and he's even riding the rails to Washington for his inauguration. This has raised expectations among urbanists (your author included), and the president-elect has done little to discourage that enthusiasm. He paid homage to rail and transit during the campaign (in a landmark metropolitan speech, for instance) and since his election. And he has even gone so far as to create a cabinet-level Office of Urban Policy.
But now the rubber hits the road. While Obama's commitment to better metropolitan policy is clear, he will need capable lieutenants who can hone policy details and push matters forward. His urban personnel -- his secretaries of Housing and Urban Development and Transportation, along with the head of the new Urban Policy office -- will carry the metropolitan torch for the administration. So who are they, and what do they say about an Obama urban policy?

---
18. Guelph Mercury: Museum plans revealed - Glass extension on convent wall raises concerns
Magda Konieczna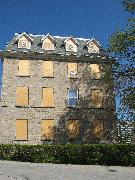 Catherine Nasmith
GUELPH - The new civic museum in the former Loretto Convent could have a glass extension on the side to house a new staircase, and a long, meandering pathway leading to an elevator to get visitors from Norfolk Street up to the new museum. Reaction to the architect's plans for the outside of the old convent building, revealed during a meeting in the current civic museum, were mixed last night, and showed just how invested members of the community are in the future of Catholic Hill. There was recognition, via a round of applause, of the fact yesterday's meeting only happened because community members managed to save the convent from the wrecking ball. There was acknowledgement, too, of the fact the convent building wasn't even really visible until 2004 when the old high school on the site was torn down. But now that they've gotten a glimpse of it, Guelph residents seem quite attached to the view of the convent on the hill.
---
19. Historica Canadian Encyclopedia-Architects Listings
Catherine Nasmith
A very useful set of biographies of Canadian Architects
I have been in correspondence with the Canadian Encyclopedia, they will accept material from outside nominators, and have an internal process to determine which architects are significant enough to be included.
If you are a researcher and have information on significant Canadian architects who are not represented in these listings, please contact them using the contact information on the website.
It is a terrific facility for our use, as well as for educating the public on important Canadian architects.
---
20. Kingston Whig Standard: Let Sir John A. have his day - Group wants to turn decrepit depot into Macdonald memorial
MARK BERGIN
In 2015, while canada celebrates sir John A. Macdonald's 200th birthday, Ron Smith would like to give our founding father a present.
Smith wants to see the old Grand Trunk train station on Montreal Street restored to its original glory and turned into a Sir John A. Macdonald memorial. "In the United States, every president has money set aside for properties, libraries and museums," said Smith. "Up here we do nothing. We put all their stuff in the archives and no one ever sees it again."
Smith thinks Sir John A. deserves better. "A man so vital and important to this country needs to be commemorated better," said Smith. "He brought the country together, he's the father of Confederation, he was responsible for a national railway." Smith, with some colleagues, has formed Save Our Station Kingston, hoping to restore the old edifice.
The group has already received its first gift. Local artist Robert Blenderman, whose pen-and-ink drawings often appear in the Whig-Standard, donated a painting of the station in the mid-1960s. Smith hopes to use prints of the painting to raise money for the station's restoration. "The 1855 and 1895 buildings could be used to highlight Sir John A. Macdonald, the architect of the national railway," said Smith. . . . "It's basically demolition by neglect," he said. "When the railway started, they were given hundreds of thousands of acres of free land. They always had their handout for free subsidies. Now that they're selling off the land, surely to God we can get $140,000 out of them to put a new roof on the old station.
---
21. Niagara Advance: Board wants Laura Secord off town's heritage register
Penny Coles
inclusion in the heritage registry could reduce the property value by as much as 10 per cent because of the 60-day demolition permit delay, and might dissuade a potential purchaser from bidding on the property
The school board wants the historically significant Laura Secord school building in Queenston removed from the town's register of valued heritage properties, fearing the listing will make the property more difficult to sell. The school is not a designated heritage property, but is listed in the municipal register of 210 properties in town that are considered to be significant heritage resources. The only legislative or legal impact the listing has on the property is the provision for a 60-day waiting period before a demolition permit would be issued, to allow time for discussion about alternatives, says planning director Stephen Bedford. Inclusion on the list does not affect any timeline for development, which would be subject to rezoning or bylaw amendments, he said. A report from school board staff to its finance committee says the board expects to be selling the property after the students from that school are transferred to St. Davids, and inclusion in the heritage registry could reduce the property value by as much as 10 per cent because of the 60-day demolition permit delay, and might dissuade a potential purchaser from bidding on the property.
---
22. Niagara Rails: A fantasic Website devoted to Ontario's Railway Stations
I came across this site while looking for photos of a particular station. It contains a wealth of photos of Southern Ontario Railway stations.
---
23. Northumberland News (Cobourg): Port Hope couple restore heritage homes
Moya Dillon
Peter and Jane Rumgay breathe new life into old homes
PORT HOPE - In a municipality rich with heritage, restoration expert Peter Rumgay is a very busy man. "We're always so busy working on projects that our own house is falling apart around us," said Mr. Rumgay, who buys and restores heritage homes in the municipality with his wife Jane. The couple's own home, an 1870s Captain's house along the lakeshore, is slated for some restoration work itself after his current projects are finished.
Mr. Rumgay comes by his passion for historical restoration honestly, as his parents Don and Joan bought and restored Port Hope's Bluestone House and Lantern Inn and founded Century Home magazine. Mr. Rumgay learned the tricks of the trade building boats and learning handyman skills from his father, but picked up the intricacy required for heritage work while helping with his parents' restoration projects.
---
24. Ottawa Citizen: 'It's a shame it's still not being used' - A decade after the U.S. moved out of its embassy on Wellington Street, no one has moved in
Maria Cook
Built in 1931-32, to designs by well-known New York architect Cass Gilbert; In 2003, a three-firm architectural team, including high-profile British architect Edward Jones, was chosen for the $22- million project. Plans were drawn for the restoration and
The last U.S. ambassador to work across the street from Parliament Hill regrets that his country's former embassy at 100 Wellington St. lies vacant and unused, when it could be a striking monument to Canadian history. During the 1990s, Gordon Giffin often watched from his second-floor office as schoolchildren swarmed out of the House of Commons "and had nowhere else to go." When the embassy vacated the building, Mr. Giffin suggested to federal cabinet ministers that it would make a great place for the study of Canadian government or history. "It struck me that there was this wonderful asset directly across the street," he says. "If there was something there to engage Canadians in their history, all they would have to do is walk across the street." Ten years later, the building -- distinguished for its architecture, history and location -- stands empty.
---
25. Owen Sound Sun Times: LOST HERITAGE - City urged to take steps to save heritage
Denis Langlois
The city should audit all buildings and add those with historical significance to its heritage registry, said Harrison, an Architectural Conservancy of Ontario Board member
Under growing public pressure, Owen Sound council has beefed up efforts to protect the city's heritage buildings. Some critics say it's still not enough.
Community dissent after the Queen's Hotel was demolished in 2006 put heritage protection front and centre on the local political agenda, some councillors say.
"Usually it will take a crisis to bring something to the attention of people. The Queen's Hotel was a heritage crisis," Coun. Jim McManaman said recently. Several other downtown buildings have fallen since the Queens, such as apartment buildings on Primmer Property for a Shoppers Drug Mart parking lot and the 1848 former Earl Georgas Ski Shop.
---
26. Owen Sound Sun Times: Owen Sound should rethink tax breaks for heritage properties
Heritage Tax Incentives Doesn't Help Churches
I am writing to express my deep concern over the ongoing discussion in the city over the proposed tax break for properties designated under the Ontario Heritage Act. I believe the proposed city policy is wrong and does not in any significant or meaningful way address the question of funding the preservation of heritage properties in the City of Owen Sound.
As the minister of Central Westside United Church, I am also the chair of the board of trustees. We are responsible, as stewards of this historically designated property, to the United Church of Canada who hold the title. It is a significant responsibility for the men and women who are trustees, and one which we all take seriously.
The primary criticism of the proposal of the city to give a 20 per cent property tax rebate to the 23 designated heritage properties is that the proposal is foundationally unfair. It creates two sub-classes within an assessment classification; those who will receive the tax rebate and those who will not. Within the 23 designated heritage properties in Owen Sound, five are places of worship. St. Thomas Anglican, Central Westside United, The BME chapel and Beth Ezekiel synagogue do not pay any property taxes. This is a tax exemption set by provincial statute. St. Mary's Roman Catholic Church pays property taxes on its rectory, but because the rectory is physically attached to the church itself the Assessment Act gives it significant tax relief. I am informed that the tax bill is not large. In those five cases, with no property tax rebate possible, the proposed rebate will then be divided among the remaining 18 other taxpayers. That is not fair.
---
27. St. Thomas Times-Journal: (Sutherland Press) S'land now a fixer-up
Kyle Rea

The historic Sutherland Press building has avoided the wrecker's ball... as long as the building's owner is able to complete a list of repairs by Feb. 15. David McGee, owner of Sutherland Lofts Inc., confirmed that repairs have been ongoing at the 606-610 Talbot St. property since Dec. 19. That came about after Justice Peter Hockin of the Superior Court of Justice in London, Ont., issued an order on Dec. 17 requiring that work to stabilize the building -- which would allow the complete re-opening of Talbot Street and the St. Thomas Transit Terminal -- be completed by mid-February. The City of St. Thomas issued a building permit on Dec. 19 to allow work to proceed. "After a couple more court appearances we finally got everybody to agree," said McGee. "There's no reason we couldn't have done this a long time ago." McGee explained the dispute hinged on a proposed $100,000 security deposit. The city of St. Thomas asked for it back in the summer to ensure repair work would be completed. It wouldn't issue a building permit without one. McGee disagreed. "That's just not a requirement for a building permit, to post security."

http://www.stthomastimesjournal.com/ArticleDisplay.aspx?e=1375064
---
28. Windsor Star: West end plan OK'd by city
Dave Battagello
Council approved a sweeping blueprint Monday to move the city's oldest neighbourhood closer to becoming a recognized heritage district and trigger a community improvement plan to revitalize Olde Sandwich Towne. Part of the approval process saw councillors again bar the Ambassador Bridge company from demolishing a couple of dozen homes on Indian Road that it owns and wants to tear down to make way for its expansion. An interim control bylaw set to expire Jan. 29 will be replaced by changes in the official plan that will include stringent development restrictions for selected areas on the west end in Sandwich that will prevent the demolition. "A new regime will be put in place," said city planner Thom Hunt. "There will be a new way of doing business in Sandwich Towne." Ambassador Bridge company lawyer Paula Lombardi listed her concerns to council over refusing to allow the Indian Road homes the company owns to be torn down, plus complaints over the process undertaken to develop the community improvement plan and heritage designation.
---
29. Windsor Star: Bridge set to raze empty homes
Doug Schmidt
As city council decides tonight what to do with a heritage plan its backers claim points the way to a prosperous future for Olde Sandwich Towne, the Ambassador Bridge's owners are warning local politicians not to stand in the way of the bulldozers heading to its Indian Road properties. "We have been consistent. The bridge company purchased those homes on the east side of Indian Road ... to be torn down at the appropriate time," said Skip McMahon, executive director with the Canadian Transit Company, which owns the Canadian side of the bridge. Following a vigorous debate at last month's meeting of the city's planning advisory committee, a motion was passed by a slim 4-to-3 margin recommending exclusion of the bridge-owned part of Indian Road from the proposed Sandwich Heritage Conservation District Plan. But proponents who have been fighting the issue for several years vow to bring it up again before the full city council.
---
30. Windsor Star: New planner hired
Don Lajoie
Windsor has a new planner to help protect heritage sites in the city. Following a nationwide search to replace retired heritage officer Nancy Morand, the city announced it has hired John Calhoun, an assistant planner with Oklahoma City who came across the Windsor job description while attending a planning conference in Toronto. Windsor planner Thom Hunt said Friday that Calhoun, who begins work next Monday, has 18 years experience in municipal planning, with an emphasis on revitalization in commercial areas, design review, heritage documentation and civic planning. Calhoun holds a masters degree in engineering and a masters degree in planning from the University of Texas. In addition to his work for the city of Oklahoma, he has also served as system planning engineer for the Lone Star Gas Company and industrial engineer for Glitsch Inc. Metal Products in Dallas.
---
31. Windsor Star: 'Space age' sign on history register
Dave Battagello and Grace Macaluso
1950s Yorktown Square neon light a first
For the first time, a sign has made it onto the City of Windsor's heritage register. "It's somewhat unusual," city planner Thom Hunt, said Tuesday. Constructed in a South Windsor shopping plaza, the Yorktown Square sign "is a classic 1950s kind of design that conjures up thoughts of the space age," says Hunt. Reminiscent of the Jetsons' cartoon show, the neon sign has stood unchanged in front of the plaza since 1955.
---
32. Winnipeg Free Press: Sport Manitoba to revisit inner-city field house plan
Bartley Kives
SPORT Manitoba has put off its plan to demolish part of a 125-year-old warehouse building, but will still move from the south side of Main Street to the eastern fringe of the Exchange District. The non-profit organization, which represents almost 100 amateur sporting groups, plans to spend up to $16 million to purchase and renovate the Smart Bag Company Building at 145 Pacific Ave., a heritage property currently owned by garment company Prosperity Knitwear. Sport Manitoba plans to move 200 employees from three floors of rented office space at 200 Main St. into a new Sport for Life Centre, a redeveloped five-storey component of the Smart Bag building that will also house a new museum for the Manitoba Sports Hall of Fame, officials announced Tuesday. But the organization has backed away from a plan to demolish the older, three-storey component of the heritage property to make way for a $12-million field house and athletic training centre. Instead, Sport Manitoba asked city council's property and development committee to grant the building Grade III heritage status, a designation that would allow the organization to revisit the field house concept after it consults with its member organizations and launches a fundraising campaign. "Our intention was never to get into an issue with the heritage people. We want to make sure whatever we create is something they will be as happy with as we are," Sport Manitoba president Jeff Hnatiuk told reporters Tuesday after Couns. Scott Fielding, Mike O'Shaughnessy, Russ Wyatt and Jeff Browaty voted unanimously to confer the Grade III status on the warehouse.


Editor's Note: This complex is an absolute no-brainer for adaptive reuse and wholescale demolition should never have even been on the table - for a bit more detail about the building and a photograph go to http://winnipeg.ca/ppd/historic/pdf-inventory/Pacific145-overview.pdf
---
33. Philadelphia Sun: About Harriet Tubman and Ontario's Freedom Trail
Renee S. Gordon, forwarded by Clinton Brown
Ontario, Canadas Corridor of Freedom
"We reached Buffalo at 4 PM. The captain said, that if there was any danger in the town, he would take us in his yawl and put us across./Finding no danger, he took us out of the hatchway,--he walked us as far as Black Rock Ferry, giving us good advice all the way, how we should conduct ourselves in Canada.....I arrived in Canada on the 13th September, 1824."
--James Adams
Stealing one's self was always risky business but no matter how hazardous there were always people willing to take the chance. Tales of those seeking freedom and those who assisted them are numerous but the feats of no single individual are more legendary than those of Harriet Tubman. She escaped from the Brodas Plantation in Maryland alone, her two brothers turned back, in 1849. She settled in Philadelphia and worked as a maid to earn money to finance the rescue of her family and in 1851 she returned and conducted eleven slaves to freedom in Ontario, Canada. Modern travelers can retrace her steps and those of thousands of others on their route to liberty. www.freedomtrail.ca
Tubman is known to have used the Niagara Falls Suspension Bridge to take her "cargo" from Buffalo to Canada. A wooden footbridge spanning the 825-ft. gully was erected in 1848 and was replaced in 1854 by a bi-level structure that accommodated trains, carriages and pedestrians. Slave catchers were known to monitor the bridge traffic.
Lundy's Lane Historical MuseumYour initial stop on the trail on the Canadian side should be at the Lundy's Lane Historical Museum in Niagara Falls, Ontario for an excellent overview of regional and UGRR history. The museum has been located inside an 1874, 2-story, limestone structure since 1970.
---
34. Grande Prairie Daily Herald Tribune: Historic restoration - Decision to restore provincially designated historic building for Prairie Art Gallery lauded
Crystal Rhyno
What is old will be new again. With this adage in mind, many residents are applauding the city's decision to restore the historic Prairie Art Gallery building. The honourary chairman for the Montrose Cultural Centre, Ken Sargent was delighted with the verdict. Sargent has donated $1 million to the Montrose project. It's a historic building and there's only one other historic building in the whole city that is that vintage, said Sargent. It would have been a crime to see it torn down. Some cities would kill to have old vintage brick buildings like that. Sargent agreed with the city council's decision. On all fronts, I was really happy. I am absolutely delighted, he said. The prospects of getting it done looked like it was going to be long-term. It sounds like they are going ahead very quickly.
---
35. Response to Question on Defining Exterior
Richard Layman, Citizens Planning Coalition DC
In Washington, DC, historic preservation regulations cover but are not limited to the facades that are viewable from public space--this means the entire building. For rowhouses that mostly means the front facade only. In historic districts, it still includes the rear of buildings. It doesn't include landscape. If a building has a pitched roof (of course, in DC, rowhouses do not have pitched roofs) the roof would be covered.

Thank you for the work you put into your newsletter. I find it very helpful to find out about developments in Canada, to get a different perspective.

From the regulations (http://www.planning.dc.gov/planning/frames.asp?doc=/planning/lib/planning/DC.HP_Regulations_10A.pdf)

304.1 Work considered an alteration under the Act shall include, but is not limited to, any of the following, regardless of whether or not the work is visible from public space:
(a) Any alteration as defined in Chapter 99;
(b) Any addition to the building envelope;
(c) Any alteration or repair that does not involve replacement in kind of an architectural feature, including removal of an architectural feature such as ornamentation or historic signage;
(d) Construction of a projection into public space;
(e) Installation or replacement of a window, door, siding, roofing, or other exterior building finish;
(f) A change in the exterior appearance of a window due to work for which a permit is required;
(g) Installation of an awning, sign, or other advertising device;
(h) Construction or replacement of a retaining wall, fence, deck, patio, garden storage shed, swimming pool, or other site feature;
(i) Installation of air conditioning, mechanical, plumbing, or other equipment;
(j) Erection of a flagpole, antenna, satellite dish, or telecommunication tower;
304 PERMIT REQUIREMENTS: ALTERATION
32
(k) Sandblasting and similar types of abrasive cleaning; and
(l) Paint stripping where a permit is required.
304.2 Pursuant to § 107 of the D.C. Construction Code, a permit is required for various minor repairs to historic landmarks or properties within historic districts, even though a permit is not required for the same work on non-historic properties. Under this provision, the Mayor's Agent shall review permits for the following categories of work:
304.3 Alteration to a designated interior historic landmark shall not include changes in furnishings.
(a) Brick pointing;
(b) Replacement of windows and doors;
(c) Replacement of roofing and coping;
(d) Replacement of siding; and
(e) Replacement of retaining walls regardless of height.
---
36. About James Balfour Architect
Helen Kirkpatrick
I own two James Balfour buildings in Hamilton Ontario. They are 256-258 MacNab St. N. They are part of a 6 house terrace that was built in the 1870's or so. Hamilton tore down the Balfour city hall many years ago, and a Balfour building fell down last year. And the Alma College in St. Thomas was destroyed in a fire - it had many memories from my family in earlier times.

So I am trying to track down any info I could find. Would love to get original plans or pictrues. I have a niece who is studying architecture at Ryerson in Toronto who will help me if I get any leads.

Anyway, long story to ask you for help. We love our Balfour Building. We run it as a guest house and have wonderful people come from all over the world. Our web-site is www.macnabterrace.ca if you would like to see it.
We are very proud to be owners of a designated Balfour building.
---