A three-storey chunk of an east London council estate that is venerated and despised in almost equal measures has been acquired by the V&A.
The museum announced it had made one of the most unusual property deals in its history: rescuing an enormous chunk of the Robin Hood Gardens estate, complete with walkway and maisonette interiors.
The Tower Hamlets estate, designed by Alison and Peter Smithson and completed in 1972, is being demolished. But it is regarded as such an important example of brutalist architecture that the V&A was motivated to salvage a fragment.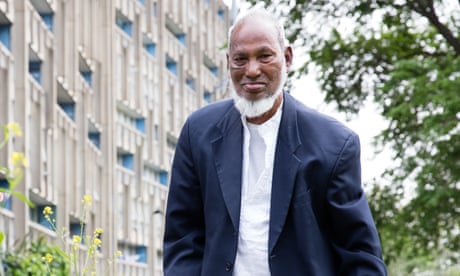 Lived Brutalism: portraits from Robin Hood Gardens housing estate – in pictures
"It is an important building by important architects," said Neil Bingham, curator of contemporary architectural collections at the V&A. "The Smithsons rather dominated the period, maybe not in number of buildings they did but in terms of the power of their thoughts on architecture."
The fragment is 8.8 metres high, 5.5 metres wide and 8 metres deep and includes the gutted interiors of a maisonette flat, sections of concrete stairway and part of an elevated walkway known as "streets in the sky", which was intended to foster interaction between neighbours. There are also three-tonne vertical concrete fins that helped to give the building its distinctive look.