Frederick Rastrick designed some of the most iconic buildings of mid-19th century Hamilton.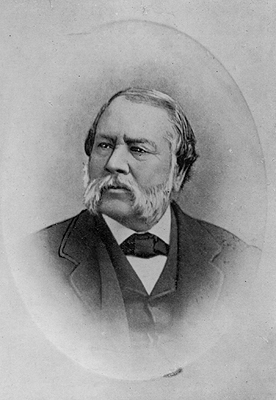 Fig. 1: Portrait of Rastrick as an older man [TPL, The Canadian Album: Men of Canada (1891)]
Frederick Rastrick was born in August, 1819, in the Staffordshire town of West Bromwich, the third son of John Urpeth Rastrick and his wife, Sarah Jervis. [1] By the time of his birth his father had already achieved wide recognition as a skilled pattern-maker, iron founder and civil engineer.
His reputation had been built at the Bridgnorth Foundry, where he turned drawings by pioneers of steam technology like Richard Trevithick into engines, mainly for Cornish mines and West Indian sugar plantations. On occasion he was called upon also to supply cast-iron work for projects like bridges.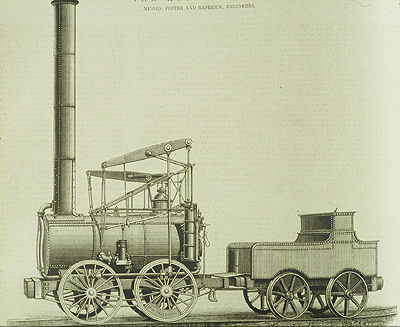 Fig. 2: Engraving of "Agenoria" (slide)
About the time of Frederick's birth, John Rastrick assumed new responsibilities as the managing partner at Foster, Rastrick & Co., a Stourbridge ironworks where more than 450 men made all kinds of machinery, engines, retorts, boilers, rails and the like.
During his time there, the firm was famous for developing and manufacturing some legendary railway locomotives, such as the Agenoria, now the oldest surviving locomotive in the world [2], and the Stourbridge Lion, built for the Delaware & Hudson Railway and the first locomotive to operate in the United States.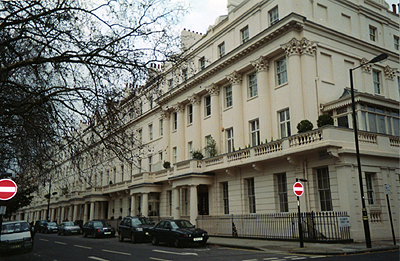 Fig. 3: Rastrick family home on Eaton Square, London [author's photo]
Rastrick was so eminent that he was invited by the directors of the Liverpool & Manchester Railway to set the conditions and then judge the famous Rainham Trials of 1829 where Robert Stephenson's Rocket demonstrated clearly the advantages of his locomotive design. Also, he was asked to advise parliamentary committees dealing with technical matters and to design some of the many railway lines and structures built in Britain during its first railway boom.
Frederick's upbringing was obviously one of privilege, but few of its details are known. Like other sons of the well-to-do, he went away to boarding school, perhaps somewhere in Yorkshire. In 1837, when the family moved to London, he began working in his father's office where as a draftsman and office boy he picked up a smattering of engineering knowledge.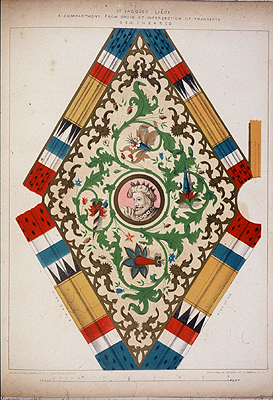 Fig. 4: Plate showing St. Jacques, Liege, [Weale's Quarterly Papers on Architecture, v. II]
His eldest brother, seven years his senior, worked in the office too and had the inside track on succeeding their father. Both lived at home in the Rastricks' large house at 46 Eaton Square. [3]
In any event, Frederick soon realized he wanted to be an architect rather than an engineer. Accordingly, in January, 1838, through the influence of his father, he was articled to Charles Barry, arguably London's most prestigious architect at that time.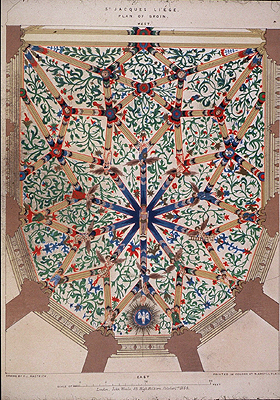 Fig. 5: Plate showing St. Jacques, Liege, [Weale's Quarterly Papers on Architecture, v. II]
Barry's career had begun about 1810 in the office of some surveyors in Lambeth. When travel to the continent resumed again following the Napoleonic Wars, he toured for four years through France, Italy, Greece, Turkey and the Mediterranean islands, studying Classical architecture but particularly the Renaissance buildings of Rome and Florence that later would be models for his important designs for the Travellers' and Reform Clubs.
Although he preferred the Italian style to the Gothic and Elizabethan, his skill in working in the latter modes served him well when, in 1836, he won the competition for the New Houses of Parliament at Westminster. Barry may have come to see his success as a mixed blessing.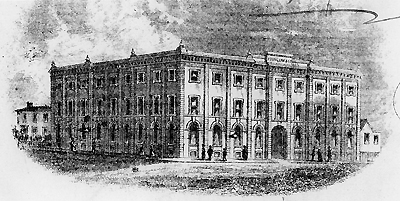 Fig. 6: Letterhead engraving of Young, Law as built [National Archives of Canada, C-130904] (click on the image to view larger)
The Westminster commission made him famous, and allowed him to gather together a team of talented draftsmen and students to help with the work. They included his two sons, Charles and Edward Middleton Barry, and people like A. W. N. Pugin, George Somers Clark and John Gibson, all of whom Frederick Rastrick came to know.
But the job also dominated his office for twenty years, limiting the number of other commissions he could handle. Among Barry's more notable projects during Rastrick's time were the Reform Club, laying out Trafalgar Square, Dulwich Grammar School, and Highclere Castle, Hampshire.
Editors Notes:
We are all missing Steve this week, and will for a long time into the future. Rob sent this wonderful article which I missed in 2007. Its a nice example of all he brought to us over the years, and a standard to strive for in future.