| | |
| --- | --- |
| | |
| | |
Following an announcement by Historic England yesterday, the country will grant preservation orders to 17 Postmodernist buildings, the youngest of which was designed in 1991. To some, protecting such young buildings might seem a bit like preserving yesterday's leftover sandwiches in a museum, but the sites chosen are unquestionably memorable and distinctive. They also come at a period of renewed enthusiasm for PoMo architecture in Britain, with the first exhibition overview of the subject opening at London's Sir John Soane's Museum on May 16. It's not hard to see why the newly listed buildings caught conservationists' eyes. Beyond the high-water mark of the Victorian gothic revival, it would be harder to find a more aesthetically elaborate set of buildings in English architecture.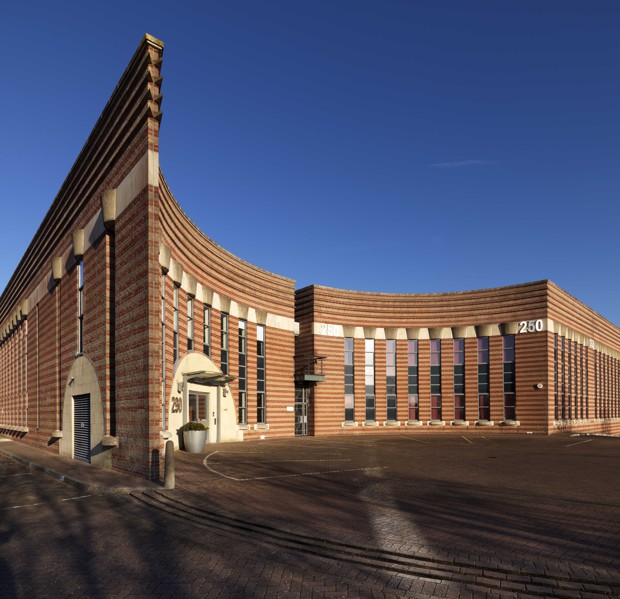 The Aztec West Business Park, designed by architects CZWG. Source: James Davies/Historic England
Do they deserve preservation? Yes. Such processes are as much about preserving representative or striking examples of a period's architecture as they are about creating some unassailable canon that everyone agrees is impeccable. Furthermore, Britain's system is a graded one, with varying categories of preservation that, in their lower rungs, do not rule out any adaptation but merely require it to be sympathetic.
If quality or achievement is the criterion for preservation, it's true that some of the 17 buildings might seem to validate the criticism that PoMo architecture is about veneer over content, taking fantastical dress-up to extremes. For others, however, this might be their charm. It's hard not to be won over by the sheer exuberance of buildings like John Outram's Cambridge Judge Business School, an M C Escher whirl of colonnades and gangways that seems part Egyptian temple, part Victorian factory, all given a psychedelic surface makeover by Gustav Klimt. Meanwhile, CZWG's Aztec West Business Park, completed near Bristol in 1998, is pure Beltway Babylonian, its dramatic capital-capped windows and sweeping curves looking a Cecil B. DeMille backdrop left on the edge of a parking lot.