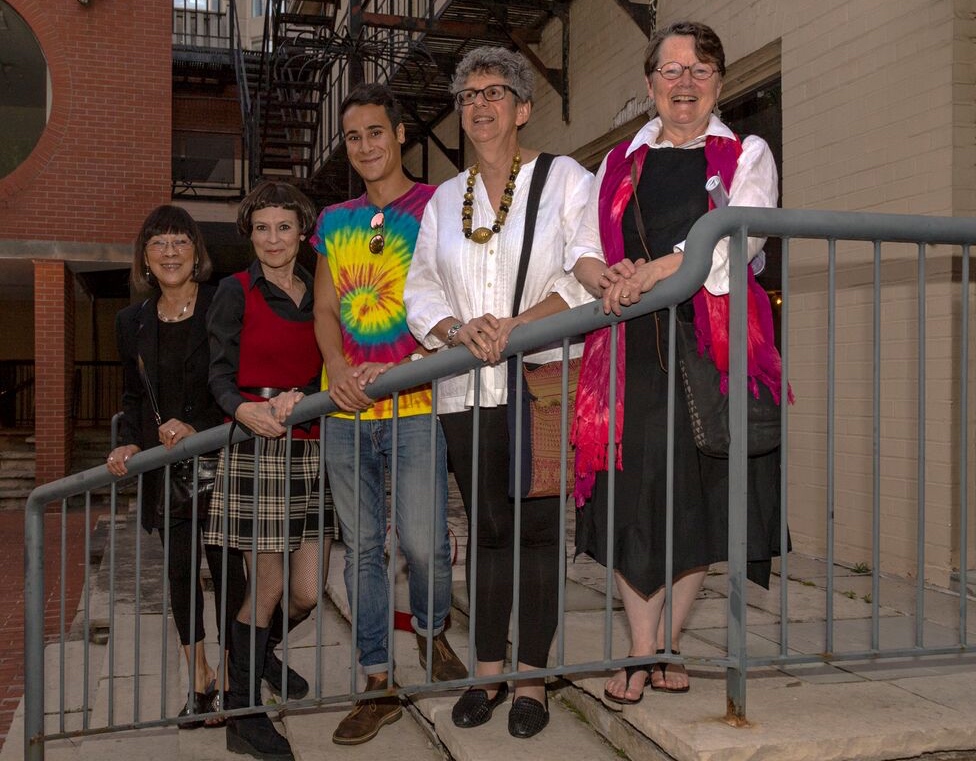 ACO Toronto at York Square Event, September 2017, photo Vik Pahwa
On September 12 ACO Toronto held a party for people to revisit York Square, to celebrate this important landmark Toronto project by Diamond and Myers, whose future remains uncertain. The pic above was taken at the event, with Gee Chung, Janet Walters, Matthew Zambri, Penina Coopersmith, and Catherine Nasmith. The video was screened at the event and contains fascinating recollections about Yorkville in the 60's and 70's, as well as footage of architect Jack Diamond recalling the ideas for York Square. There are also interviews with David Depoe, John Sewell, Barbara Hall, Nicholas Jennings, and Clayton Ruby.
If you love Toronto, take 20 minutes to watch.
https://content.jwplatform.com/previews/OKt3aFyM-lNQ1IAI6